"My love of art has always mattered much more to me than any commercial success. One of my mentors in Venezuela would say to me that there's nothing more unique than to dedicate your life to studying and searching for your art. I thought that was the loveliest perspective and I've worn it as a badge of honor. It reinforced the idea that commercialism does not belong with art, it only limits your freedom and independence.
While I grew up in Venezuela, I spent my formative years in the United States, arriving at age 17 and becoming a naturalized citizen. After getting a degree from Yale, I worked as a set designer for several years with Robin Wagner, a mythical figure in the field. Although my painting did inform my set design work, it was a totally different experience. I realized I wasn't willing to devote myself to set design ahead of my own art. It helped me pay my bills and secure a studio, but my love for my art mattered more in the end.
I've had to adjust my art to my physical limitations after illness and disability. I was able to go back to NYU to retrain myself in digital applications, and the computer became my painting vehicle. A few years ago after going through chemotherapy, I couldn't cope with stretching canvases or with the smell of paint, so I closed my studio and put everything into climate-controlled storage. Then my husband and I decided to sell our collection with Everything But the House. It's not important how much of a profit it yields. What matters to me, even if someone buys a painting for $1, is that they take care of it."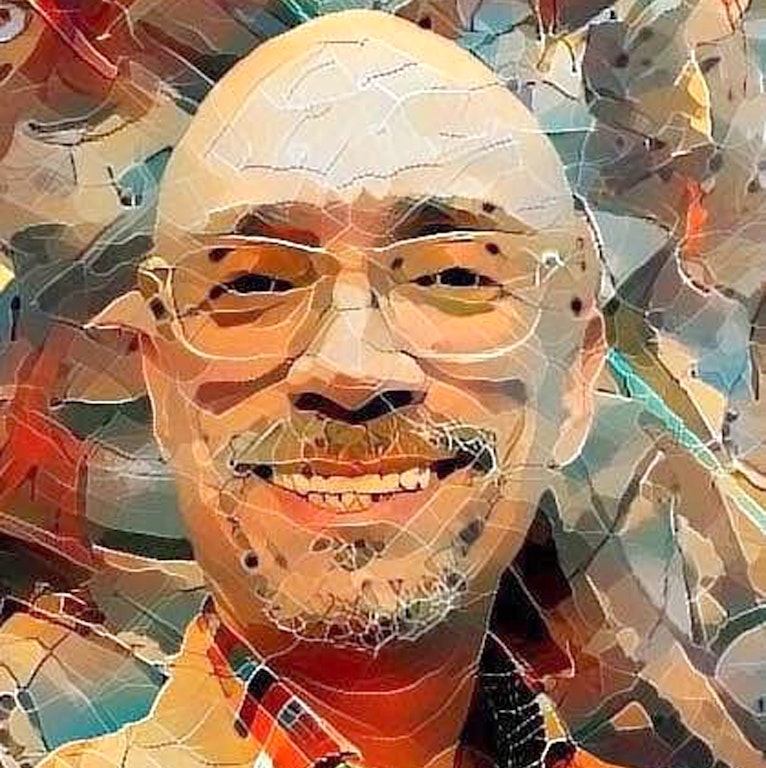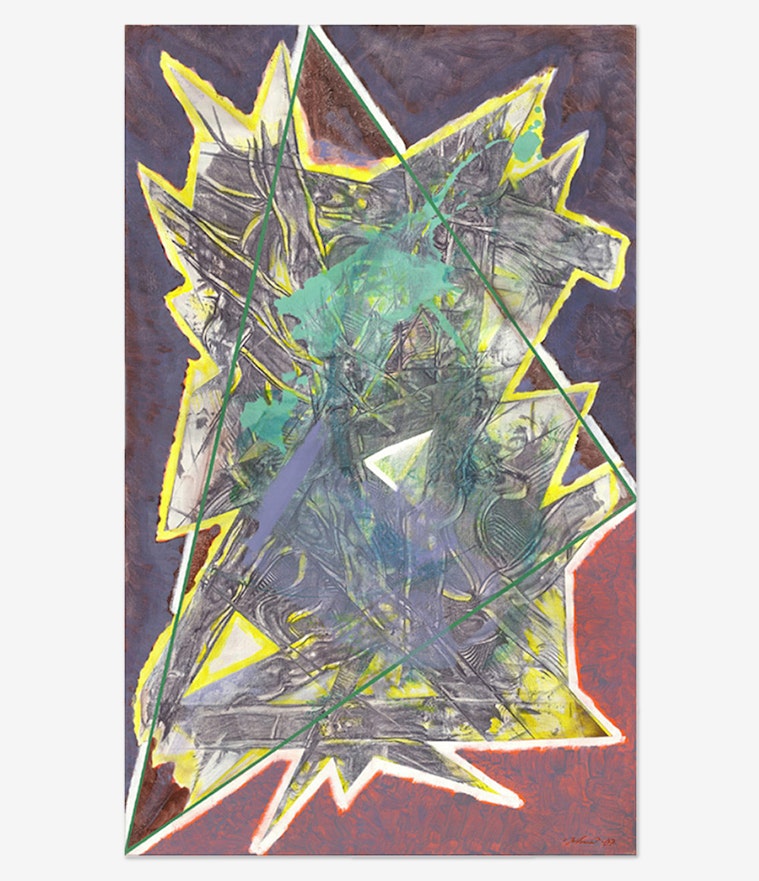 Tell us about the Triangulation series.
This became a search for a unifying format in the mathematical relations between the perimeter of the golden ratio and how that could be reinforced. I had read about the history of the golden ratio not just from the point of view of the Renaissance, but further into antiquity. When you work within it, everything you do becomes harmonious. Not that I'm looking at it as a mathematician. Most of it is not quite rational. Perhaps because of my background as a multicultural artist, I am very emotional. It's really a process of discovery.
How about Metaphors of Silence?
That was really my last work as a painter. To me, it spoke louder than anything else in terms of the medium, in its simplicity no matter how dense or dark it became. It was not trying to be descriptive but to be the nature of silence. A friend who is an anthropologist at Manchester University and who works with artists to talk about the reveries they experience said it was the best thing I'd ever done.
You're originally from Venezuela, but hold US citizenship too. How has being an immigrant influenced your work?
I never really thought about it from the perspective of an outsider and trying to assimilate. I had extended family in Buffalo, and that's where I first went, to study at the State University of New York. It was the most exciting thing to see snow! Art is a global community. It doesn't belong to any one territory, or to divisiveness.