"My husband Alan and I have been married for 40 years; he's my partner in collecting things, and appreciating the beauty of things. Fortunately, his work as an actor on LA Law gave us the opportunity to be able to do that.
We actually have a painting that was done by Kathryn Jacobi, Dick Dysart's wife, who was Alan's co-star. We also have two paintings that were done by Erica Jong's grandfather—Erica's family and my family were close friends. We grew up together. Her mother gave the paintings to my mother, I think. They're very beautiful; they're very ethereal.
It's very hard to get rid of things that you love, but we were downsizing slightly, and more than anything, we had so much! It was blocking the energy of anything new coming into our lives. And it was a great opportunity to share the love we had given all of these things.
My stepfather was a press agent who had very high profile clients, like the United States of America; he represented countries. He had an incredible eye, so he had this phenomenal collection, including the swan cradle. It has a whole history of royalty. I put flowers in it — real, dried, silk; it was always a conversation piece.
And then the snake part of it—that was pretty extraordinary. The snake is a symbol of the kundalini, which is the spiritual energy in every person that lies dormant at the base of the spine, coiled up. I've always been involved with spiritual life and spiritual practices—I've been to India, I teach meditation—and so to have that on this European antique was particularly amazing to me."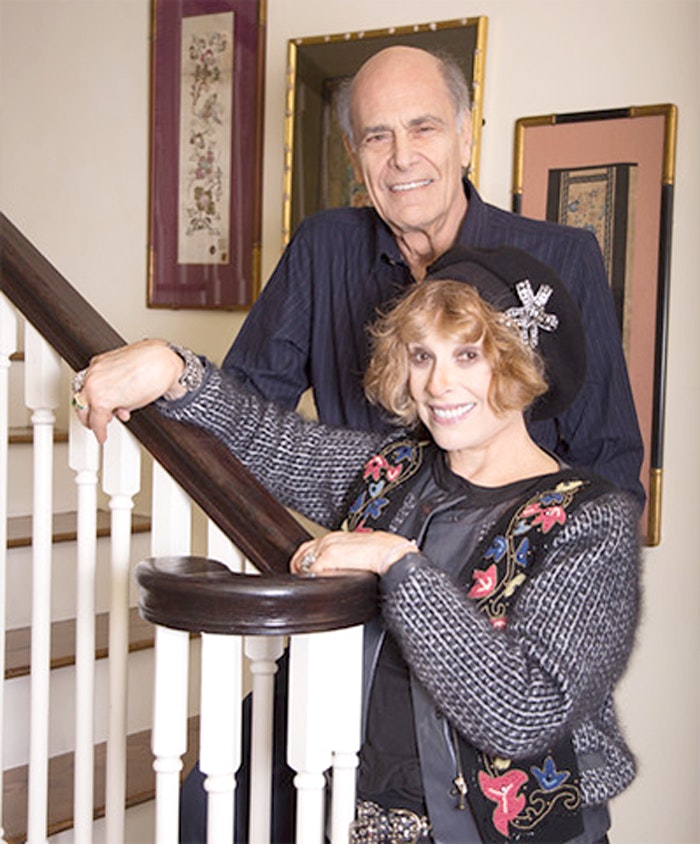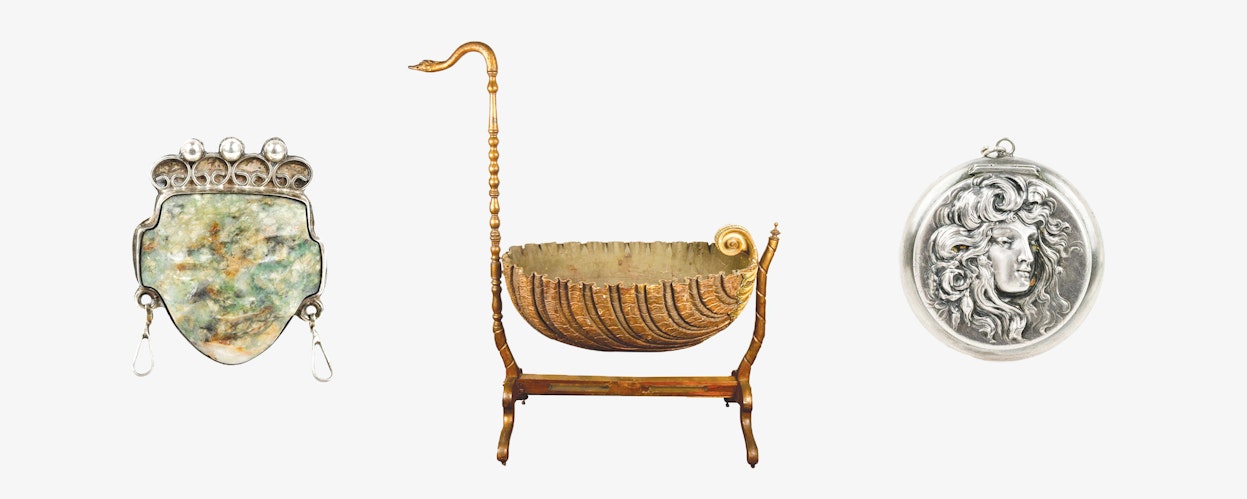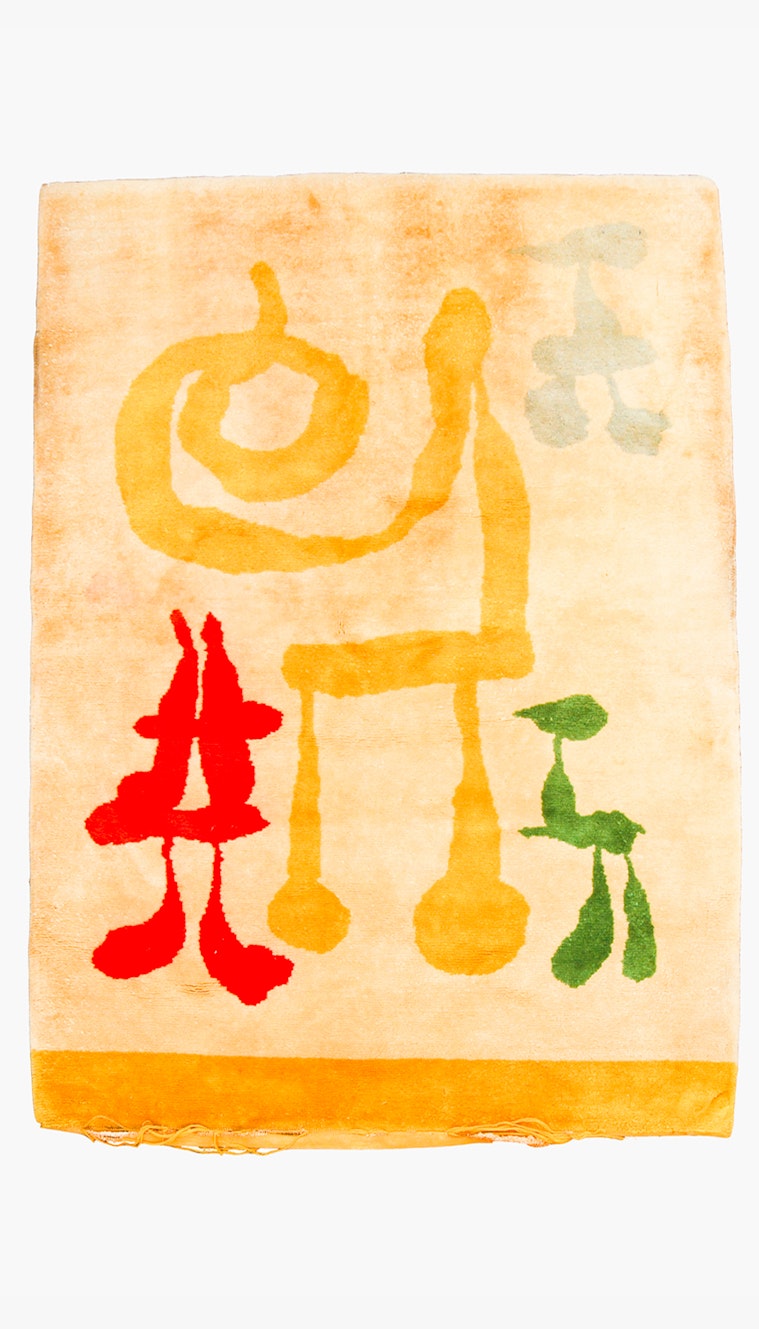 Your parents were collectors, and you and your husband are collectors; how do you make these artifacts feel like your own?
There's this amazing Italian settee in the collection that I re-covered. It was very formal upholstery— satin. And I re-covered it with Ralph Lauren fabric. It's a chocolate-y cotton that almost looks like corduroy that tones down the formality of it. I wanted everything to be accessible. I didn't want it to be like a museum where you can't touch anything, where you aren't comfortable. It's like with the swan cradle: you can imagine it in any palace, but you can also have it in your home!
You have plates from the storied Hollywood restaurant Ivy by the Shore—how did you end up with those?
I taught acting at the Lee Strasberg Institute, years ago. I was an actress and a protégé of Lee's. Through his wife I met Lyn, who owns Ivy by the Shore with her husband. We went there a lot, and she had this amazing gift store. Everything comes from Europe; it's really beautiful. These dishes, I just fell in love with them. I appreciate all these things as works of art—even down to the ceramic plates that I eat from.
How did you get into meditation?
In 1967 the Beatles and Donovan went to India to study with Maharishi, and they learned transcendental meditation. I was very into the Beatles. I was an actress and had just moved out to California for the second time. In one day, three different people told me that Maharishi was coming to town and giving a talk at a place called the Wilshire Ebell Theater. I began to study meditation and right away, I began to teach it. I had grown up Jewish, but not spiritual, and right away I knew that this was not only right for me—it was just right.
What do you look for in Buddhas or spiritual sculptures?
With Buddhas, it's the expression on their faces that gives them value—if the expression is sublime and peaceful, if you are able to perceive an inner state of light coming from this statue, then the statue has a great deal of value. All these statues calm you, they have power. They are alive with a certain energy. To own one of those pieces is not just to own a piece of art: it is to own something that touches you, and has value by opening your heart to the beauty of your self, your life and the people around you.