I grew up in Boston, and went to high school across the street from the Isabella Stewart Gardner Museum and blocks away from the Museum of Fine Arts and the Boston Symphony Hall. It was not at all uncommon for me and a group of friends from high school to go to a museum and, as the kids say now, hang out. We would just absorb and dart around, nothing terribly educated. But I grew up with art and culture as a frame of reference.
My husband's and my real interest in art happened when we moved back to Newton after graduate school. At the time, the public library had a wonderful program in which artists would donate their work, and people could have it for two or three weeks. We had one wall that had our own revolving exhibit of paintings we'd bring back from the library. We were just out of grad school and money was tight, so we didn't do any acquisition to speak of.
Fast-forward a number of years and I had a conference in Durango, Colorado. When I landed at the airport in Cortez, there was a Native American guard on duty wearing this incredible jewelry. (I realized subsequently he had to be Navajo.) That really piqued my interest. While other people from the conference were at the bar drinking I dashed down to this gallery in town called Toh-Atin, and I was so taken, not just with the jewelry, but with the Native American paintings and ceramics and weavings.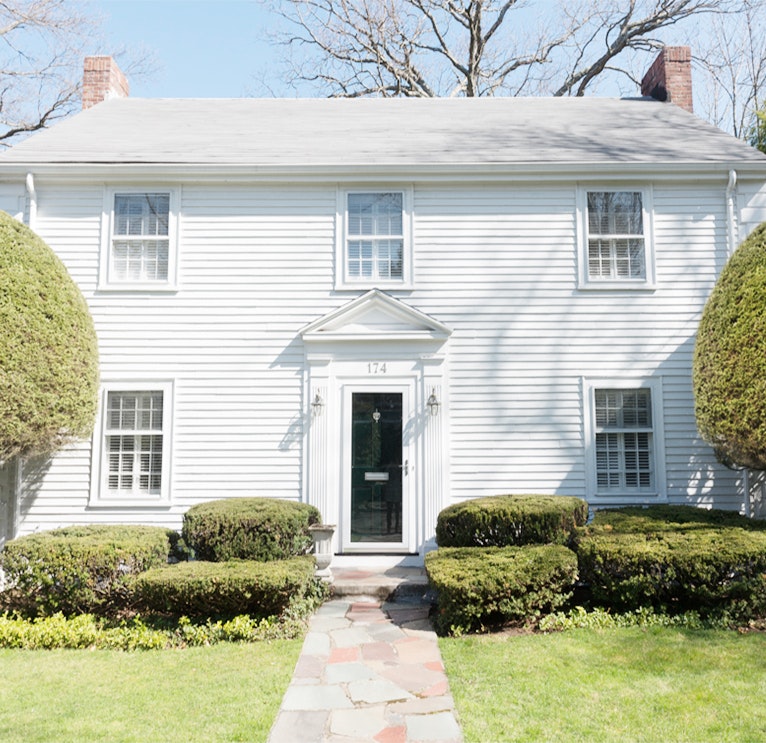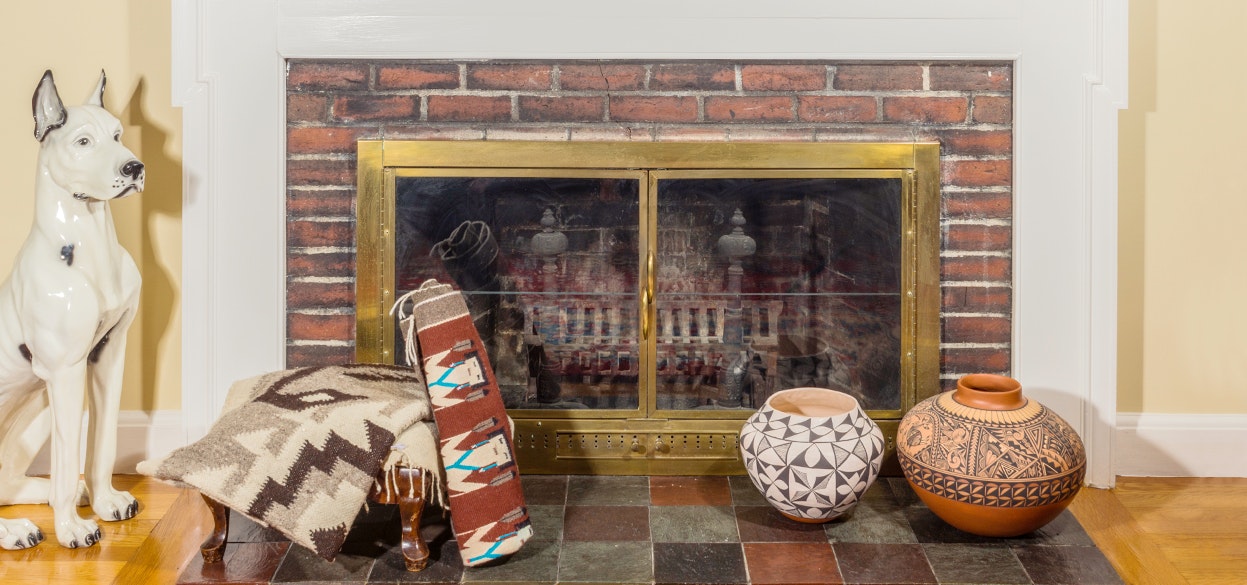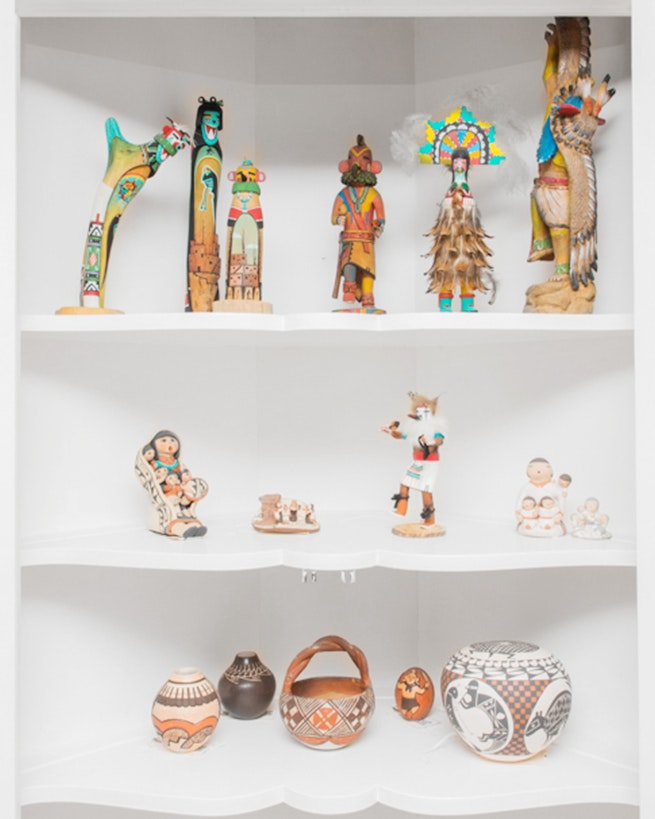 Given your passion for Native American art, have you spent a lot of time out West?
Not too many years after our initial interest, my husband's sister decided to pull up stakes and go to Arizona, and his parents followed. We would go in the winter to visit the family and stop by art galleries and the Heard Museum; we'd buy a painting here and there.
Did you ever meet any of the artists whose work you collected?
I started going to the Santa Fe Indian Market and the Heard market, and I got to meet some of the artists individually. We had a chance to cultivate and make some very good friends: Roy Walters, Presley LaFountain, Clifford Brycelea, and a number of potters.
You have a great story about the Marjorie Conant Bush-Brown painting.
The local PBS station in Boston runs an auction on television every spring. One year, my husband and I were both watching it, but we were on different levels of the house, so we didn't know the other one was watching. I saw this painting come up, and I wasn't wild about it, but I knew Joel would go crazy for it. So I picked up the phone and bid on it. I was right about Joel, because he also picked up the phone and bid on it—he raised my bid! We went back and forth and finally I outbid him. After I won, I went downstairs and said, "You'll never guess what I got you." And he said, "Oh, not you!" He realized immediately we'd both bid on the same painting.
Years later, we were at an opening at the Museum of Fine Arts, and everyone had a name tag. And I saw a man with one that says Bush-Brown, so I went up to him and I said, "Excuse me, but you wouldn't happen to be related to the artist Marjorie Conant Bush-Brown?" It was his aunt. And it turns out that even counter-bidding each other, my husband and I got the bargain of the century.