In the late 1970s, in the wake of abstract expressionism and the New York School of artists, a new creative direction was afoot. "We were all sort of working in this one direction, and it dawned on me: no one had said anything about it," says painter Lucy Baker, of her American and Canadian contemporaries whose work felt in some ways similar to her own. Joseph Drapell, Roy Lerner, Irene Neal and Graham Peacock were exploring heavy texture, high color contrast and innovative usage of of acrylics. "I was painting on plexiglass, working on astroturf; we were trying to break away from the group that came before us," Baker recalls. The parallels between these artists' styles so struck Baker and her then-husband, Dr. Kenworth Moffett, Curator of the Boston MFA, that they brought the painters together for small group shows. In 1992, they landed on the international radar when Moffett curated a Parisian exhibition, "New New Painting."
On his website, Moffett's Art Letter 2.0, the late curator credits Color Field painter Jules Olitski for his influence on the group, but sees Baker's emergence in the early eighties as the catalyst for putting the medium on a new course. "Baker electrified Color Field with her ferocious drawings…" he writes, "…Instead of a light and color inflected field, there is a clash of extremes."
For Baker, who lived among this collection at her Connecticut home, the process of creating art is less about the ideological. "I don't want to underplay the intellectual side, but my focus was always on the art, not building the story," she says. "I'm really involved with the paint itself: what I'm doing with it, the lines, the color, the composition."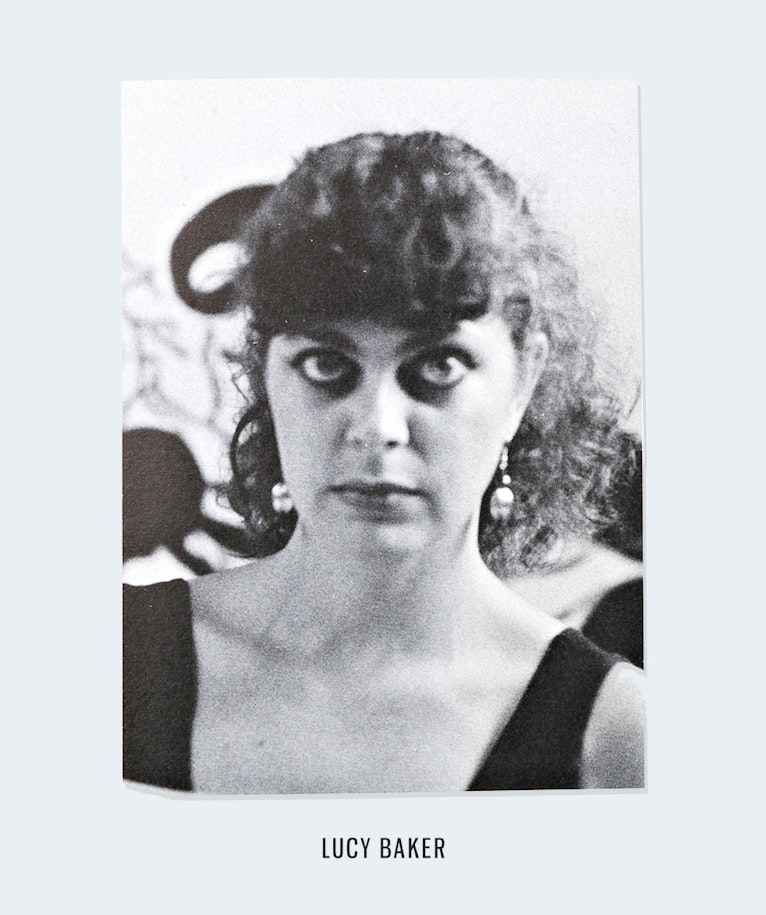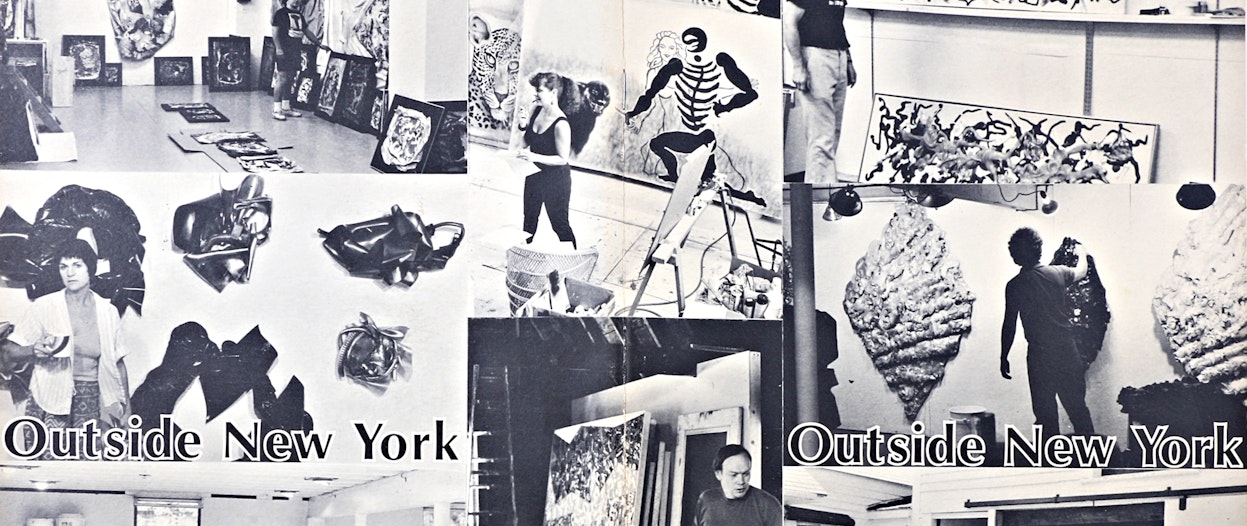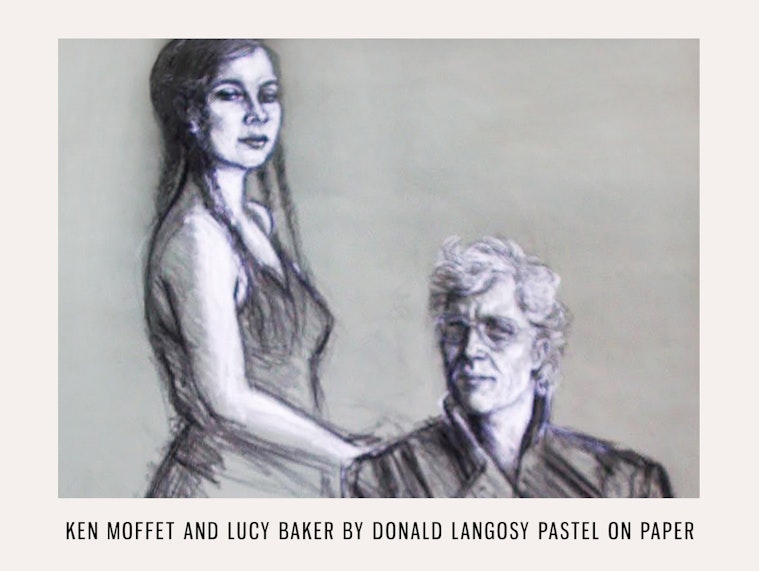 How did you acquire these paintings?
Many are trades. Joseph Drapell's Mammals in Space, for example, is, in my opinion one of the best paintings he ever did. When he offered to do a trade I was more than thrilled – it's a major painting to me. And of course, the ink portrait of Ken, my ex-husband, by Barbara Swan. She was a good friend.
Tell us about the one signed to Helen Frankenthaler.
Phantom. That had to do with a particular day that she came out to the studio. She'd actually picked another painting named Big Red, but then she kept walking and chose Phantom. It was one of my favorites, so I wasn't that keen on letting go of it. She would call and send me letters: "When are you sending me that picture?" For all of her sophistication, she was a lot like a kid in the studio – very excited. I tried to deliver it to her several times before she passed away, and unfortunately, something always came up.