As she settles into her newest place (a converted Chicago loft, where she stays while shooting NBC's Chicago PD), Sophia Bush shares her challenges and her approach to making a spare, industrial space (like the ones in inspiration photos below) feel like a real home. Read her top tips here.
"I've always loved creating warm and inviting spaces. My parents and I moved quite a few times when I was young, and I was inspired watching them re-create and tailor our homes to fit our family's needs and tastes. Now that my career always has me on the move — filming on location all around the world— I've been able to apply my passion for design and décor in my own homes, and then push it further to include construction and renovation projects.
My new place in Chicago is really special. It's a very old converted loft–when I saw it, I fell in love with the bones. But the design choices made prior to my moving in were not so much my taste, so I started making the space feel personal with furniture and art. I generally recommend that first: before a renovation, live in the space. See what you use, what you don't, what you wish you had. Allow yourself to get to know it. Then, plan the big changes.
When it comes to my personal design approach my style mixes high and low, vintage and new, to make sure the space feels very grounded. The plan for my loft is to clean up the lines and minimize the breaks in the walls. A lot of the walls feel very chopped up, plenty of them sit at dated 45-degree angles, and some don't go all the way to the ceiling. I'm also redoing a bathroom and adding one more to create an en-suite for the main guest room. The updates will make the space more efficient and comfortable, and then there will be some aesthetic updates as well–new kitchen cabinets, closets, and paint colors. I'm very excited!" –Sophia Bush
Read more for tips from Sophia at the bottom of the page.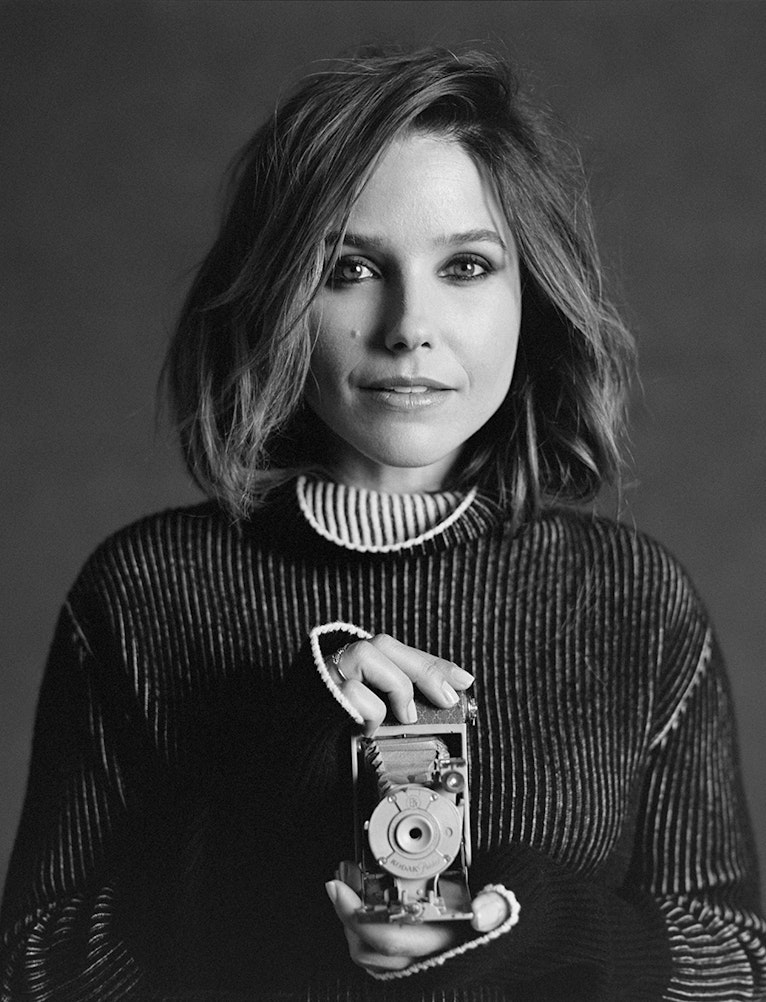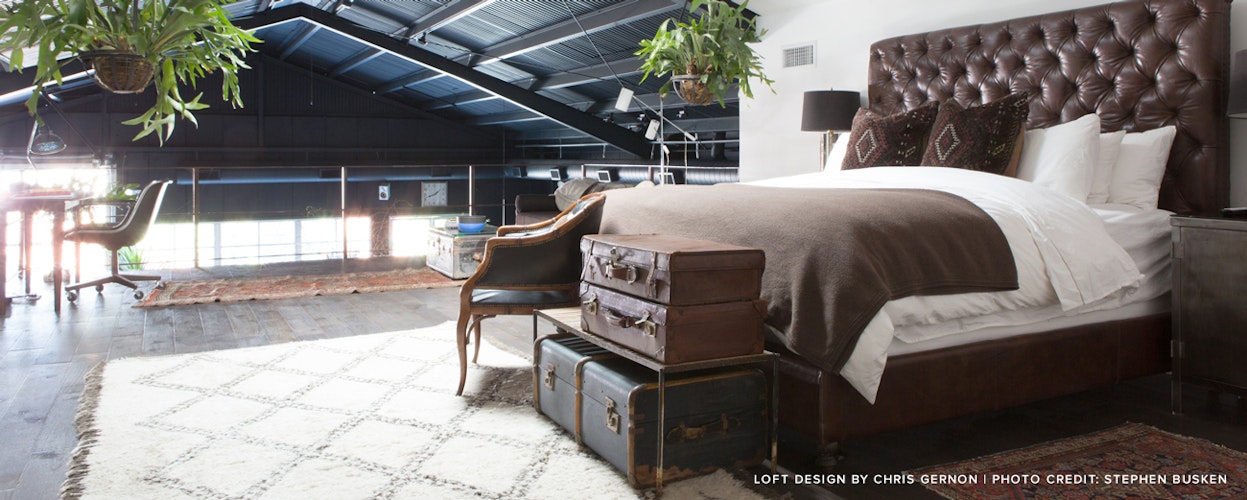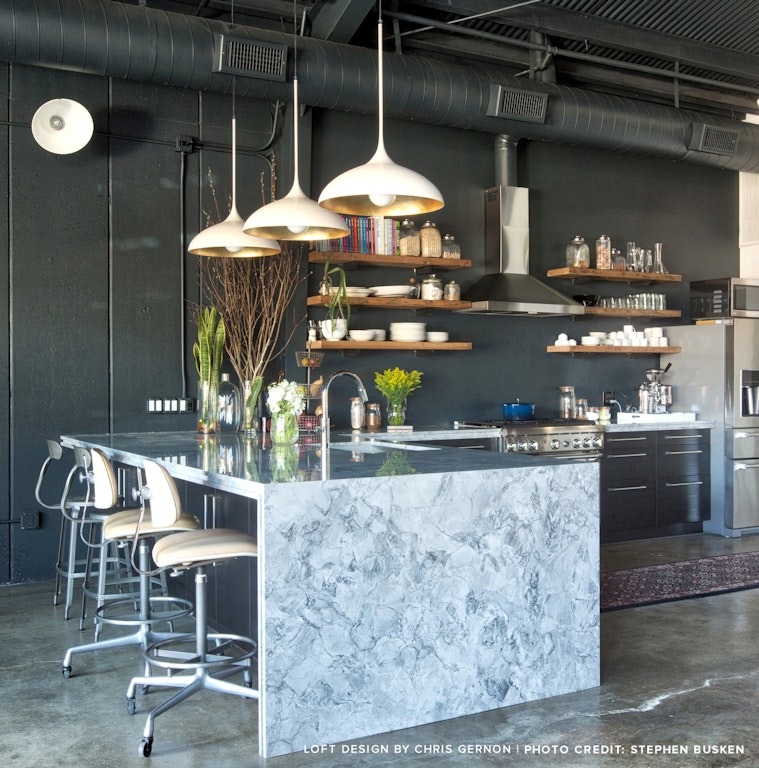 Sophia's Tips for Warming Up an Industrial Space
Create rooms by sectioning with color. For example, define your kitchen in a deep blue paint next to your eggshell-hued living room. Or go bold and use wallpaper in one area! You can even inlay a vertical seam on a wall where you want the spaces separated. I recommend doing so in brass or wood.
Use rugs to delineate space and texture. A large area rug grounds a living room, while one or two layered rectangular rugs can create the floor plan for the dining area. Lay a runner on one side of the kitchen island or in an entry hallway to define a space.
Consider light height. Lights can create the illusion of various "rooms" throughout the space. For example, a line of higher lights can create a hallway while lower lights can establish a living room.
Embrace open shelves! These create separation without blocking off a space, leaving it open to light and airflow. This is a great way to display meaningful items like collectibles, photographs, and books (try stacking books both horizontally and vertically to add texture and depth).