"This collection was my mother's, who passed away in July. She always had an interest in the Dionne Quintuplets because she was born in the area that they were born in. They were a sensation in the 30s when she was growing up, so she tended to follow their stories. And my mother was a collector. Once she decided on something she wanted to collect, she collected it.
After my dad died in the 90s, she needed something to do and wanted to keep her brain active, so she and my sister started finding these dolls, mostly from eBay but sometimes antique stores. Then after my sister died, she didn't want to collect anymore, but the room was left as is, full of her doll collections. A lot were kept in glass cases or special holders. She would also buy strollers, baby bags, anything like that to display them. Everything had its place in that room—my mother was very organized.
She was a private person, but anybody that came over always had to go up and see the collection. I don't think a holiday ever went by when the whole family got together and didn't say, "OK, let's go take a look at the Quints." It was her pride and joy.
I knew about all the collections, but I never knew the extent until we began breaking down everything. And she really did love the things that she collected. We tried to get her to start clearing some of them out, but she said, 'Cindy, I know I could do that, but I love them.'"
—Cindy, daughter of seller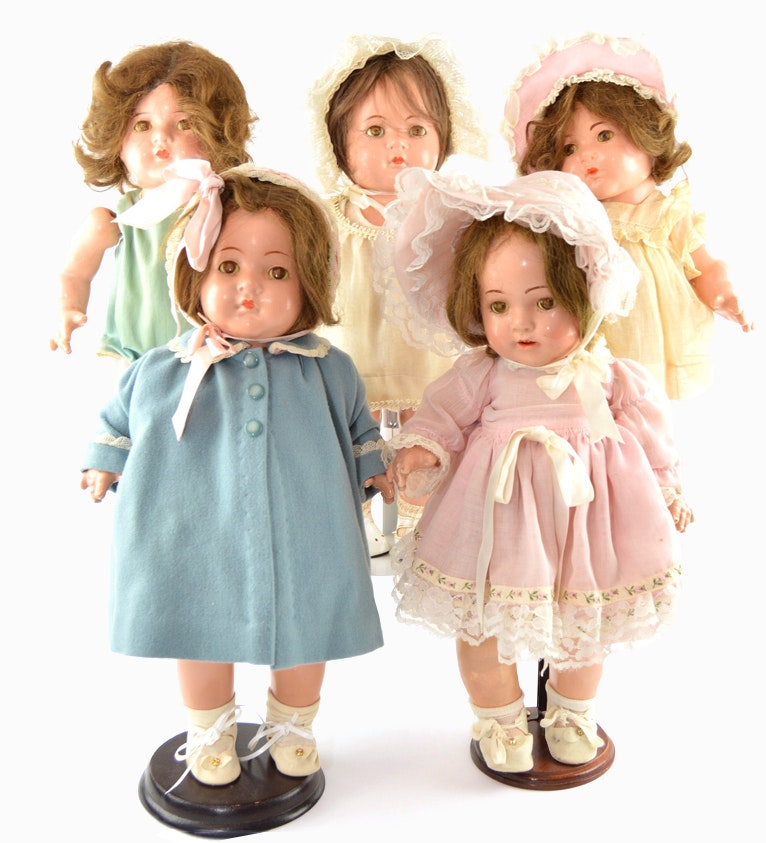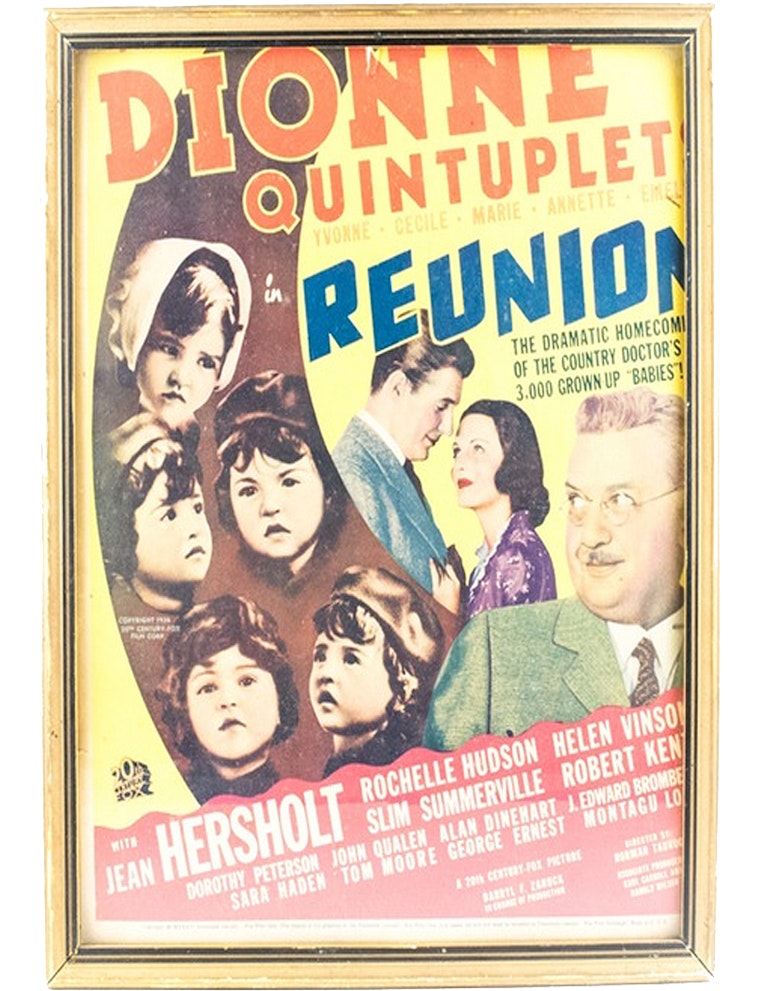 Your mother must have known everything about this family. Did she also collect books or films?
Books, films, any paper. If it had the words "Dionne Quints" it was something that she just had to have. She joined what was called the Dionne Quint Club, and she went to a few Quint Conventions. One time we took a trip to Canada so she could see their original birthplace.
Did she meet people through the club?
There's one woman that she visited in Arizona to see her collection, and they kept in contact for 20-some years.
Did she have favorite dolls?
There was a set of bigger dolls that were her most favorite because they had their own chair, a real chair. I was afraid to touch them even after she was gone, since we were never supposed to touch them.
What about her other dolls? Barbies, baby dolls, Charles and Diana, Elvis…
Dolls were, by far, her favorite. And one was never enough. Barbie dolls, especially the holiday collection. I bet she had probably at least 5,000 dolls alone kept in her basement. More of my children's generation, from the 80s and 90s, were baby dolls. She just loved dolls—the miniature ones especially that came in tiny houses. Elvis actually came before the Quints. Usually only one collection went on at a time, but her love for Elvis never stopped.
Did you inherit a collecting gene?
Yeah, a little bit—I have to fight it! Those miniature Polly Pockets, I do love them.