When I was five or six, I used to sit on the ladder as my mother hung beautiful wallpaper for people. We lived in a small farming community in Ohio, where she had this incredible gift shop. Twice a week we'd go to Zanesville, McCoy or Roseville for pottery—we'd buy garden ornaments and birdbaths, things like that. My grandparents had a farm, and I remember one time I wore my Calvins to work in the fields. My grandfather didn't know anything about Calvin Klein, but he could tell they were designer jeans, and he told me, "Thom, you're not long for farm life."
I've been in interior design now for 45 years. I studied programming in school, but I despised it and dropped out. My ex-wife's father happened to be the top interior designer in Columbus, and I learned so much from him. He helped me come into my own. It's all about style and taste, and elevating it. I love taking people to different levels. Every project I do, I want it to be their house. I never want someone to walk in and identify my work.
My father had one of the largest collections of antique model cars and banks, and my mother had 600 cookie jars and hundreds of teapots. So collecting is in my blood. I've spent a lot of time in Europe, especially Paris and London, scouring the flea markets and antique stores, and I frequently go to Chicago's Merchandise Mart. Columbus doesn't have as many options as a bigger city like Chicago, or New York or LA, and I want the best for my clients. I want them to be exposed to the best textiles, the best carpets, and the best wall coverings.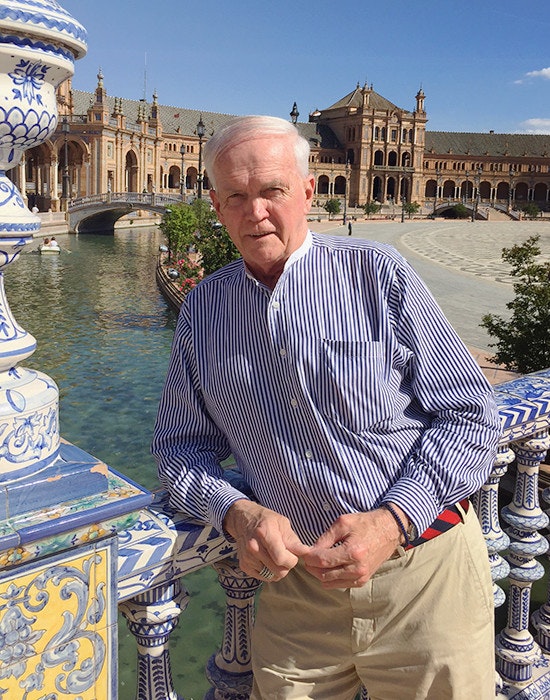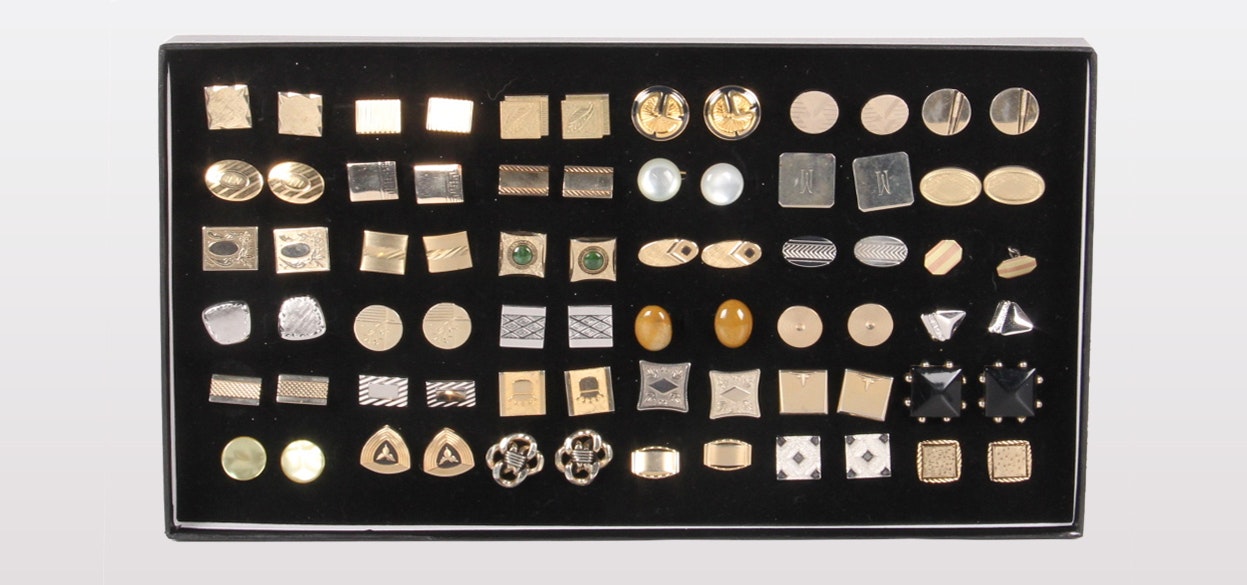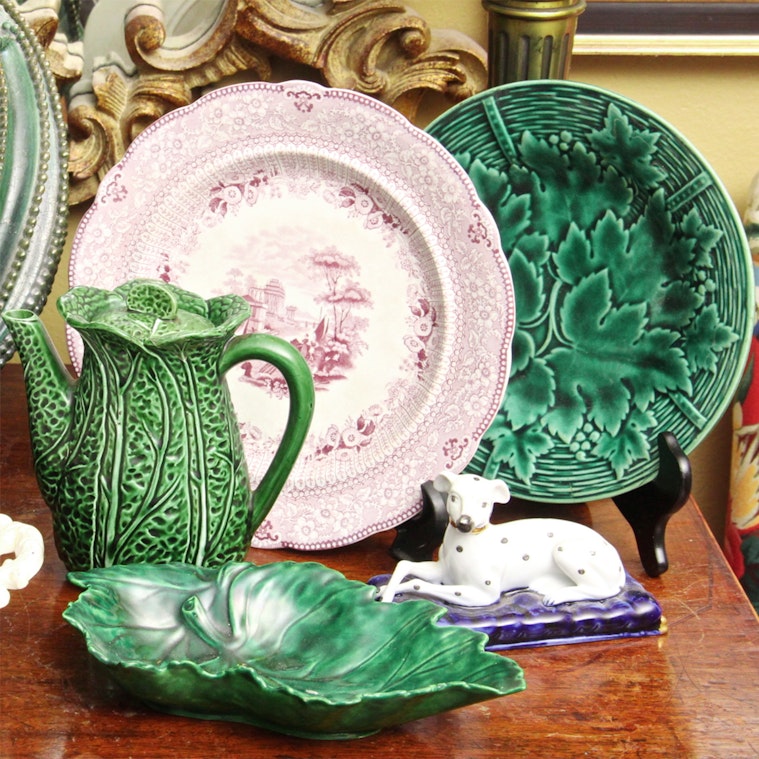 Any favorites in the sale?
The red transferware. I started collecting it years ago when I was in England, and my mother and grandmother also had pieces. I fell in love with the coloration and the scenes portrayed, and then I started studying it. Different groups now call me, and I come talk about transferware, majolica, and Staffordshire. And red is one of my favorite colors, along with green and brown.
What's your own home like?
English. A few French things, but mainly very eclectic and very English. I want it to look as relaxed and put together as if it was always there. That's what the English do so well: warmth and making everything look comfortable. I like the early Victorian period in particular, the 1870s.
What else do you collect?
Tartanware, buttons, I love bow ties. I had to start a tie company because I owned between 3,000-5,000. I have 1,700 dress shirts, and I'm one of the largest collectors of cufflinks—over 10,000. My sister said she counted 700 ribbon belts. When I start a collection, I want it all!
I think you could open a store that only sells designer loafers and moccasins.
You're right! I love Stubbs and Wootton, Gucci, Ferragamo, and Tod's. When I was in high school, I spent two summers picking strawberries and baling hay to pay for one pair of shoes. Looking back, they weren't that great, but I desperately wanted them. I still have them—I kept them all this time because I worked so hard to buy them.