"My father, Buddy LaRosa, founded LaRosa's pizzeria in 1954 at 2411 Boudinot Avenue on the west side of Cincinnati. All of the contents of the sale, including the custom oak booths, are from the original location, which has been remodeled and is still in operation. We're really blessed to be a business that's over 60 years old. My dad can be in one of our dining rooms and he'll see a great grandfather with his son and his grandson and great-grandson, and he'll know all four generations. A lot of folks had their first soccer team party in one of our dining rooms, so there are a lot of memories, a lot of traditions.
People are very passionate about the pizza they grew up with, and when folks come home for the holidays, they have to get Graeter's Ice Cream, Skyline Chili and LaRosa's, and we're fortunate to be included in that tradition. We're known for our sauce. It's made from a California pear tomato, it's really sweet, and we use a lot of it. We use an aged provolone cheese, which is a little different than mozzarella, and it's those two ingredients that people have grown fond of over the years.
My brother Mark and I have been running the business for my father for about 25 years. He's 86 now, and throughout his lifetime he's always been driven to improve his business, whether it was for guests, the quality of the food, the atmosphere or the amenities. Buying antiques was something he loved to put into his original restaurant. He'd go to an estate or church sale and he'd bring back those stained glass windows. My dad wanted to treat guests like they were in his home, and I think seeing a piece you might find in someone's living room or dining room elicited feelings of comfort. We didn't necessarily need another hutch or another tiffany shade, but he was driven to find space for them. He has an attachment to every object, and a story for practically everything." -Mark LaRosa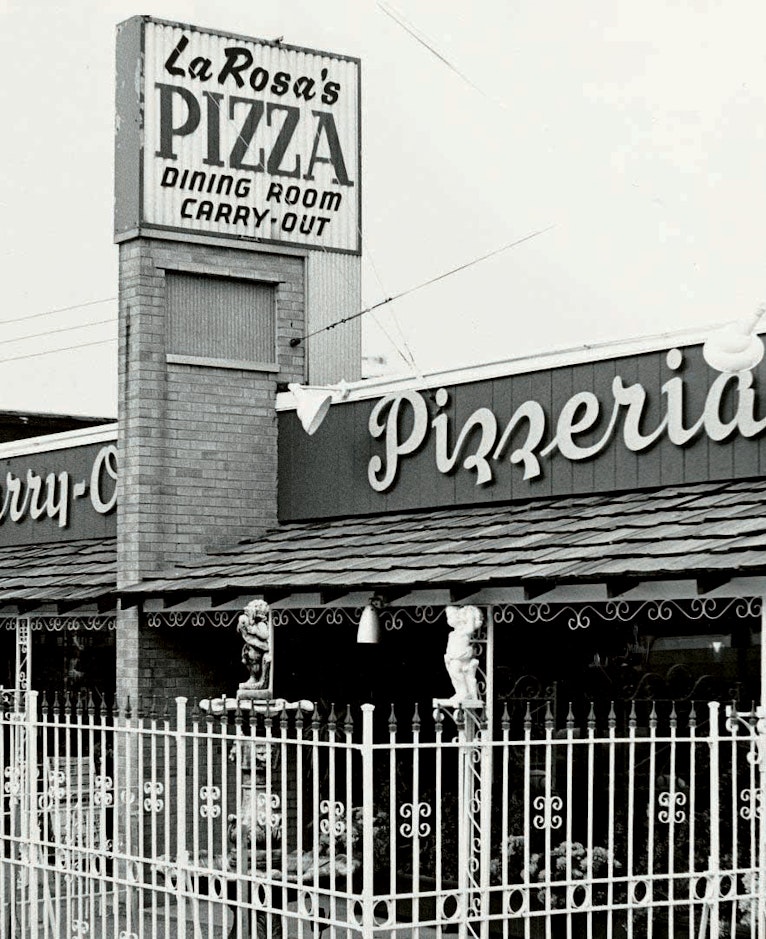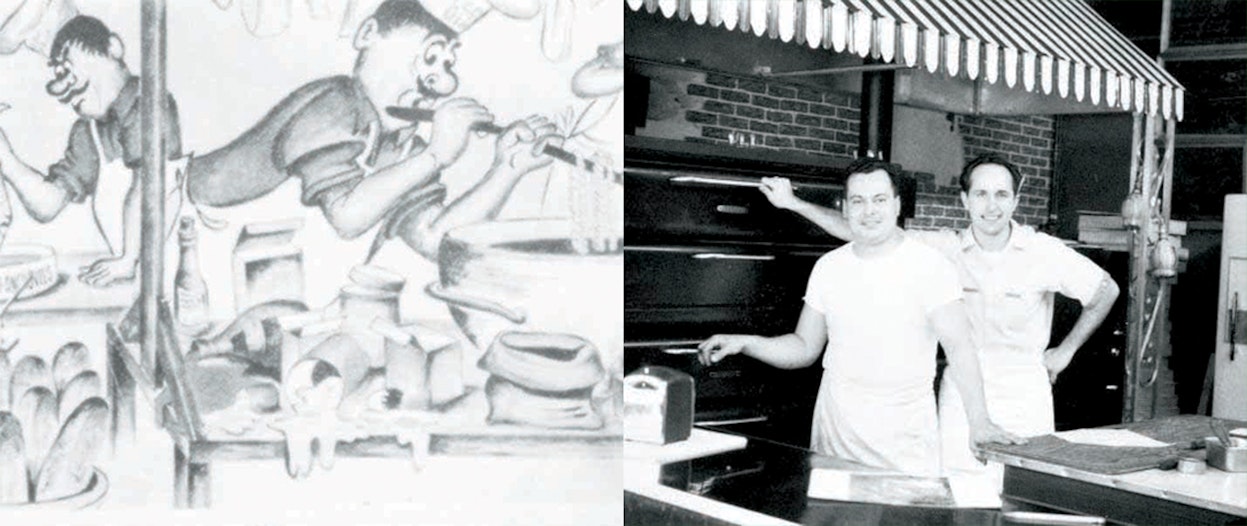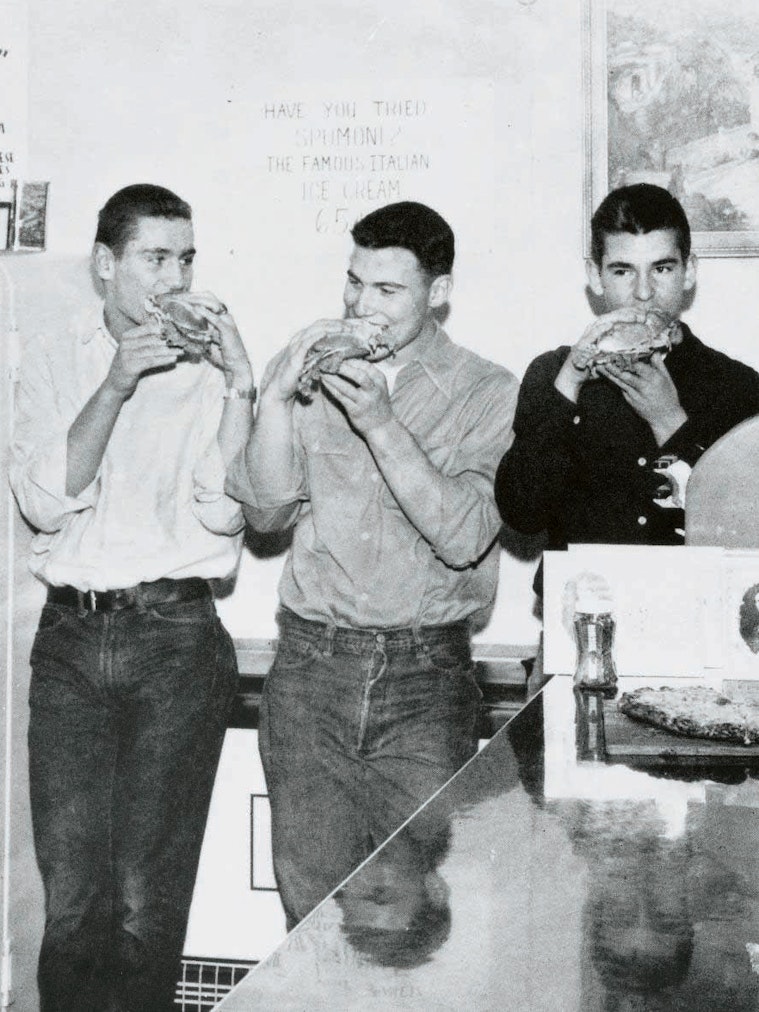 Do any of the framed photos bring back memories?
The black and white photos are either of my dad or some of his first employees, and they all date back to the fifties. We had these photos in storage, and one of the marketing folks said, "You know other companies make this stuff up to make them look authentic and Italian, you guys have such a rich history and you've lived this." So we pulled them out and made digital prints that we hang in the restaurants as we remodel.
Tell us about the Luigi's Closet sign!
He was our company mascot from 1955-1957. My dad described him as a caricature of the Italian granddads and uncles that my dad knew. There's a high school close by and the art teachers would often come over and eat lunch, and one drew him up and named him Luigi. Early on, before there was really branding, you'd see LaRosa's logo with Luigi.
What have you learned from your father?
We're so blessed that he worked from his twenties to his fifties to provide for his family, and I think the older my brother and I have gotten, we've been able to see the sacrifices he made and were driven keep his vision and legacy relevant and alive. He always encouraged us to go into something else, but the more he pushed us away, the more we were driven and interested to try to do something to help him with the business. A lot of restaurants don't make it to the second generation, and we have our third generation working in the business today. Our father is driven, he's never satisfied and there's always room for improvement. This renovation one was driven by continuous improvement: "Good better best, never let it rest" was one of my father's sayings.