David and Christina Arquette's personal collection is as eclectic and impressive as the more than 100 onscreen film and television credits the former has amassed throughout his career. "I'm selling most of this stuff simply because I just don't have room to support my collection anymore," says the actor, writer and producer. "It's been a difficult process for a sentimental collector such as myself. Many of these pieces have value beyond words, but sometimes, you have to grow and leave your giant boots behind so that someone else can walk in them. I hope these bring you as much tremendous joy as they have brought me," he says. "Sincerely, Davey, "Good Times" Arquette." We asked Arquette to take us through some of his favorite items in the near 300-piece sale of antiques, collectibles, and even artworks from his time in a graffiti gang.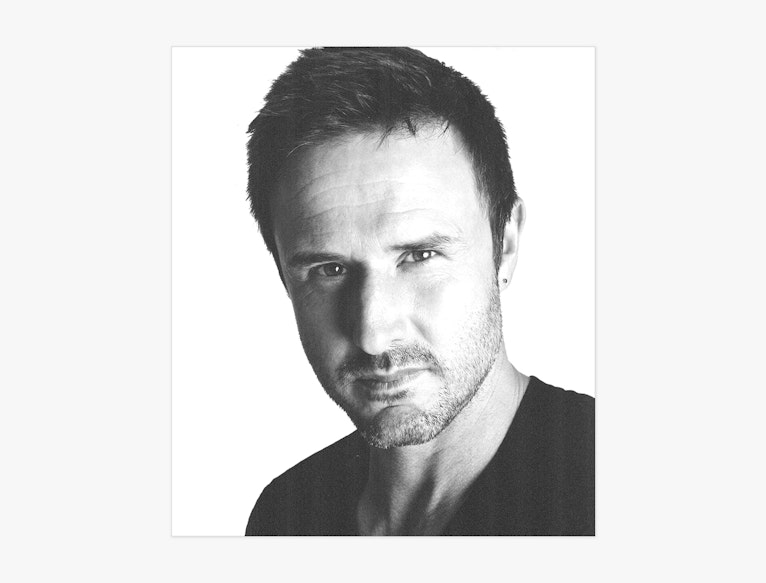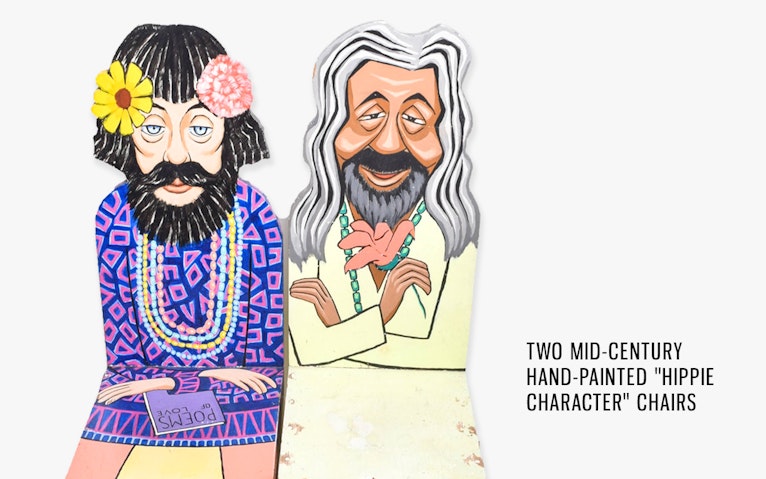 Something Groovy
"They may look like they belong in a kids room, but these hand-painted hippie chairs are bona fide from the 60s, bought in the Haight-Ashbury neighborhood of San Francisco. They're truly relics of the that era and of the flower power generation, not to mention incredible art pieces."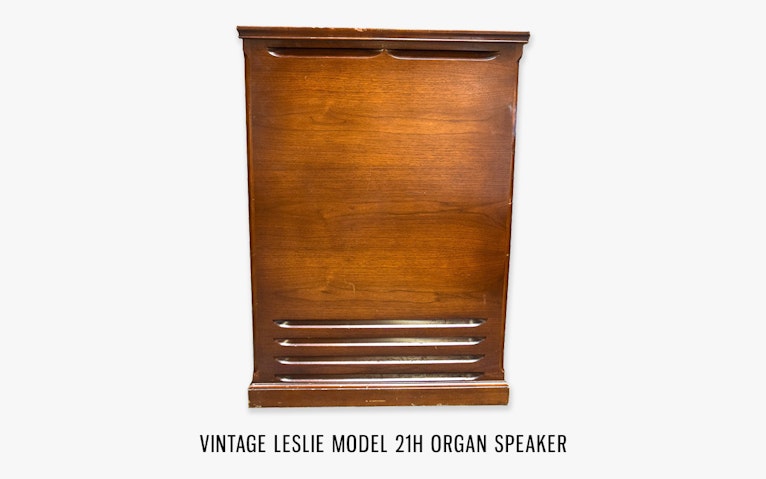 Living Loud
"Relive the sound of 'Light My Fire' by The Doors with this vintage organ and rotating speaker. It has a really cool sound for any musician, and it's also served as an art piece in my home."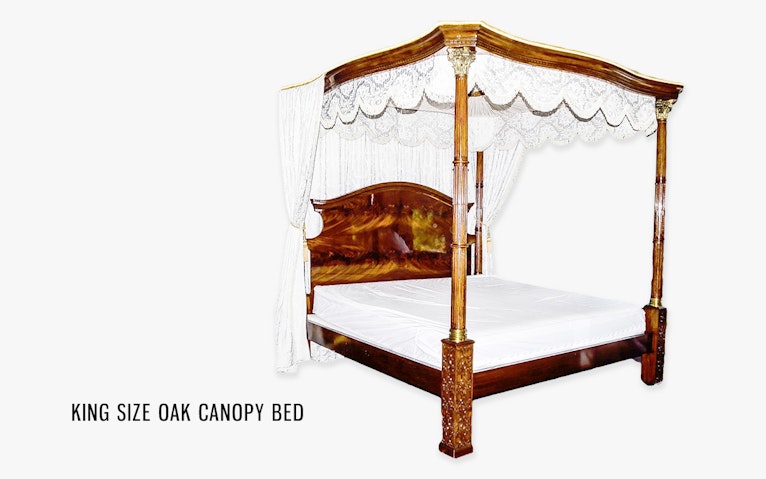 Fit For a King
"We bought this king size canopy bed in at an antique store in London – at 100 years old, it was perfect for our very vintage home. Then, inspired by Downton Abbey, we added fabric to the canopy."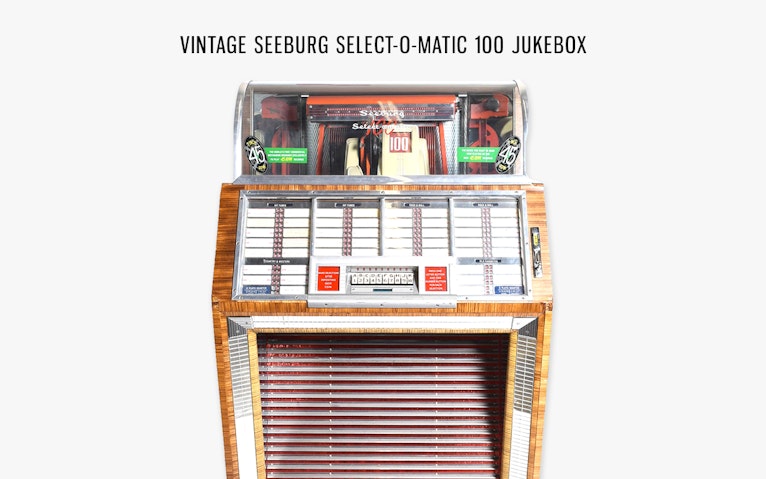 You, Too, Can Boogie at the Office
"I love jukeboxes and the time period they represent. This piece lived at my production company, Coquette for many years, where we made shows like Dirt and Cougartown, and recently Celebrity Name Game. This piece was always an office favorite."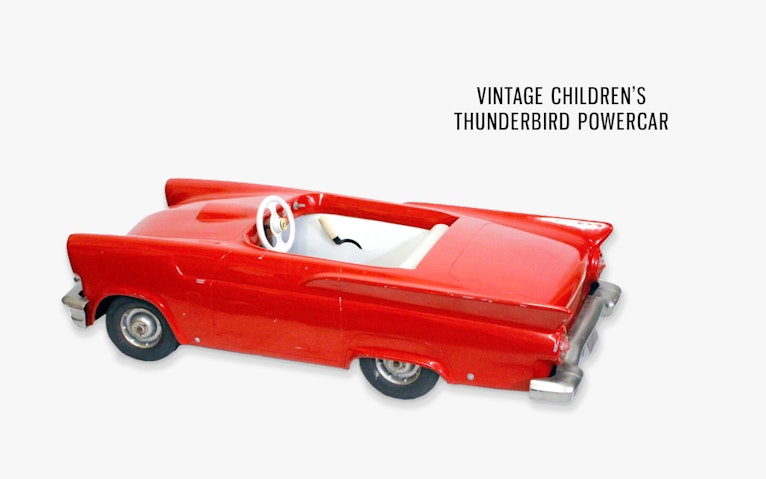 Live Fast, Drive Small
"Back in the day, this classic miniature T-bird was given to the family who purchased the full-size grownup version. Although it doesn't run at the moment, it can easily be fixed up to its former glory. I love miniatures and vintage classic items. One of my biggest collection inspirations is Paul Reubens, and a similar car appeared in Pee Wee's Big Holiday."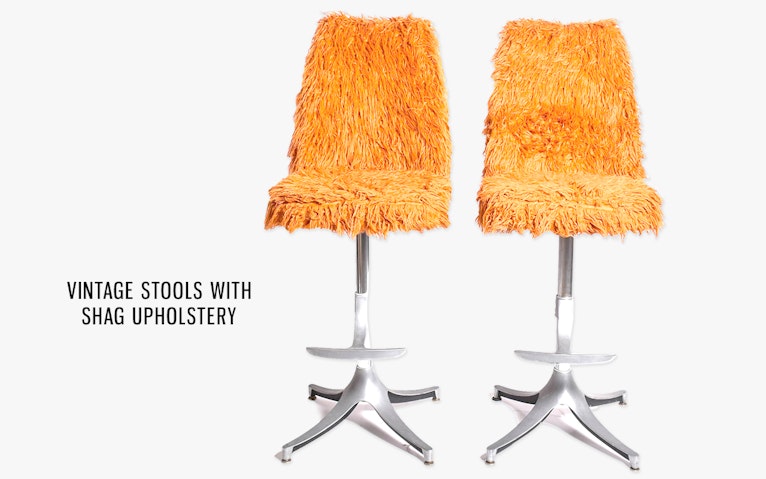 Puppet? Bar Stool? Do Both.
"I love these classic vintage bar stools because they remind me of The Muppets! They are so cool, fun, and funky and add the perfect splash of color in any Mid Century Modern house, which was the style I lived in for many years. I'm a huge collector of puppets, so anything Muppet-inspired has a special place in my heart."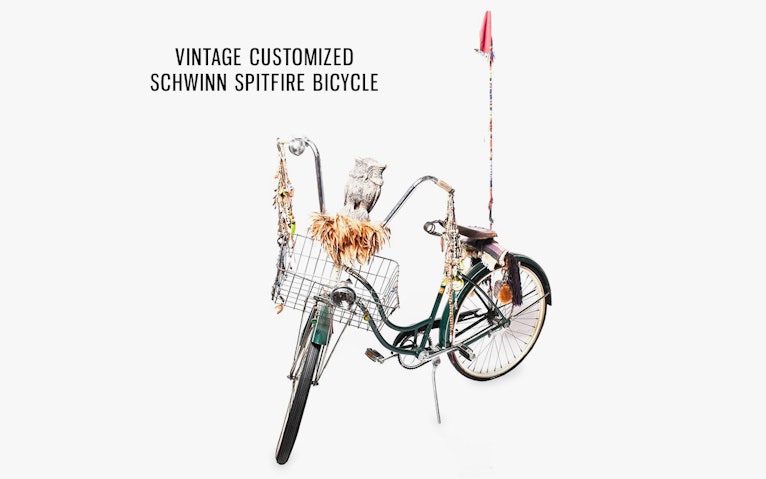 Pedal Pusher
"This was a present given to me by my sister, Patricia. It represented the time in my life when I had a clothing line called Proper on Abbot Kinney in Venice Beach, California. The symbol of our company was an owl, and the bike has one carved out of wood on it that was assembled by the clothing company Free People."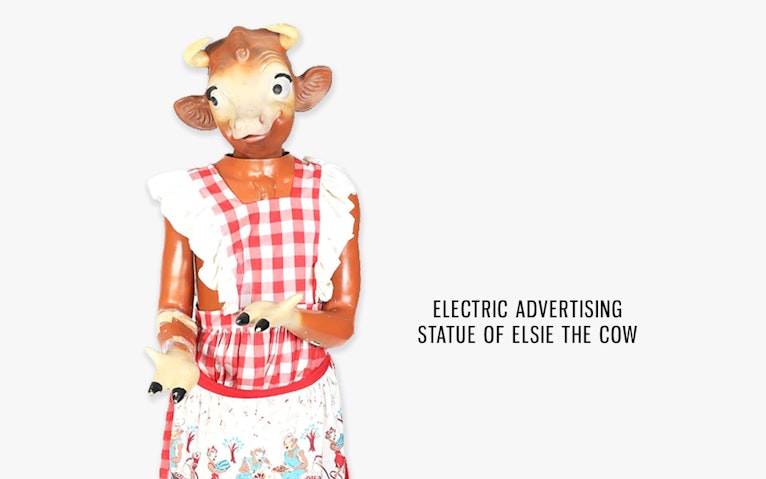 Hostess with the Mostess
"Elsie the Cow is a cartoon character that was developed as a mascot for the Borden Dairy Company in 1936. This life-size version plugs in and chews as if it she has a mouth full of grass. Elsie is a little banged up but she is still a lovely lady. She is certainly a crowd pleaser at any party, and a really cool art piece. She's always lived in any fun room of mine."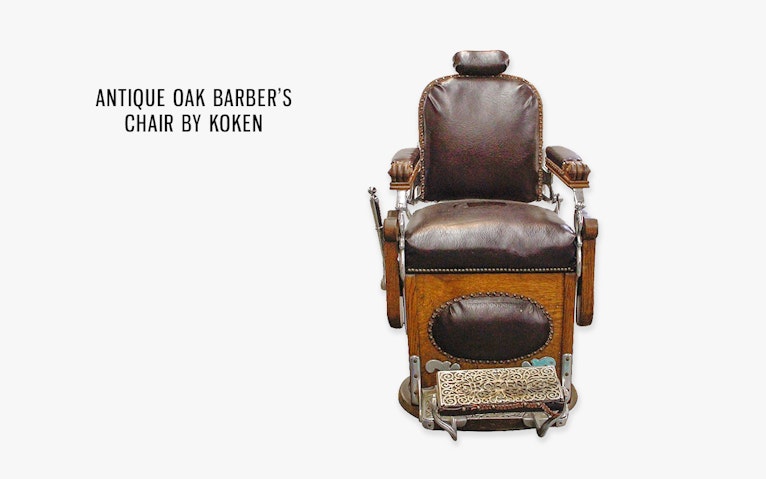 Laissez-Chair
"I'm a traditional guy and love a good barber shop visit, so it seemed fitting to have a barber chair in my home. I've always featured it as a sitting chair in a living room, and all my guy friends go crazy for it. This one is especially cool because it's styled out with wood carved armrests."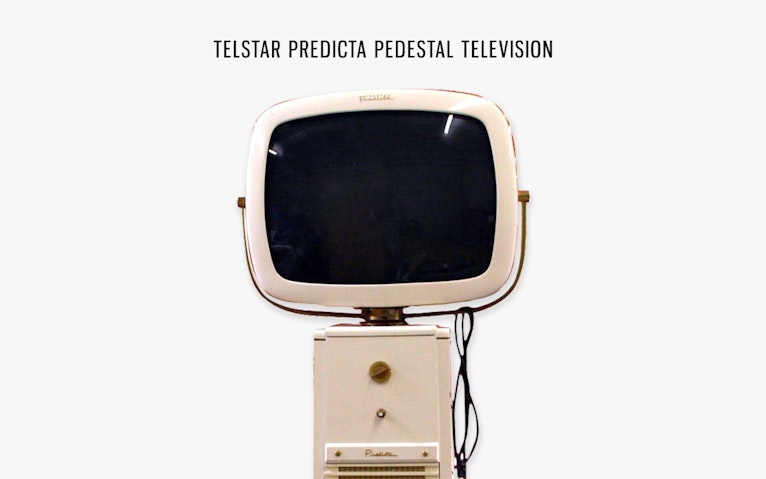 Remake 'Em Like They Used To
"This remake of a classic Telestar TV lived for years in a Jon Lautner home that I owned in Carbon Beach in Malibu. It's in great working condition and really stands out in a room. My kids loved it, too!"