This post-modern design movement was started in 1980 by Ettore Sottsass in Milan as a response to the clean aesthetic and minimalist attitude of mid-century modern design. In contrast, Memphis design sought to push the boundaries of design with a focus on the radical, unusual, and funky. Pulling inspiration from the art deco and pop-art periods, it projects an array of bold shapes and bright colors. The movement took roots in Sottsass's design and architecture collective, Memphis Group or Memphis Milano, and set itself apart from the way in which it used and perceived materials, creating a sense of unreality to trick the eye into what it was seeing.
In recent months we have curated and sold many unique pieces that follow the lead set by Memphis Milano and the furniture, lighting, ceramics, and objects that were created in their studio.
Discover the movement's characteristics as demonstrated by our catalog: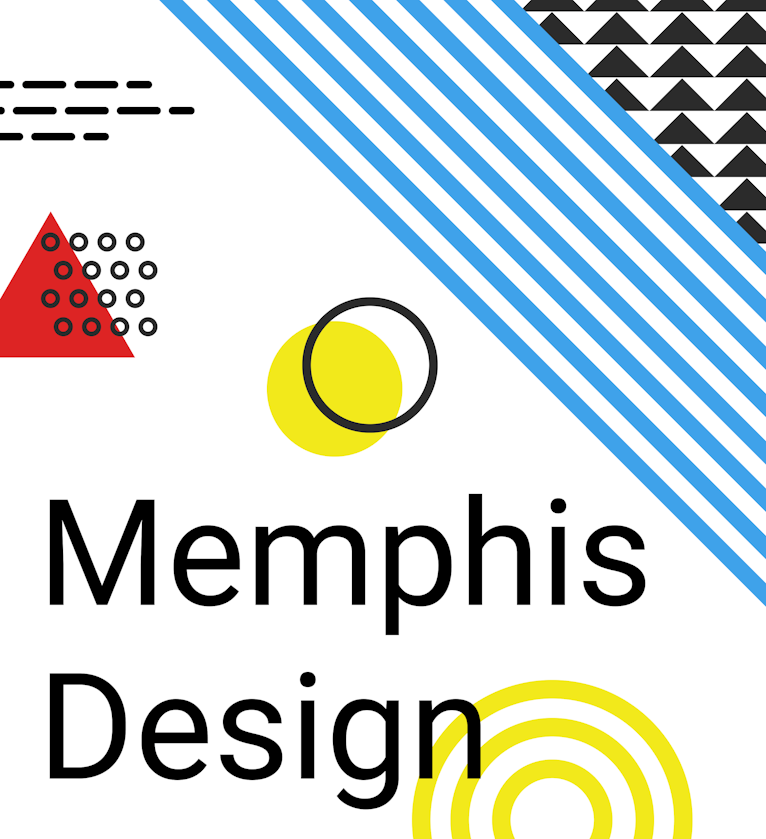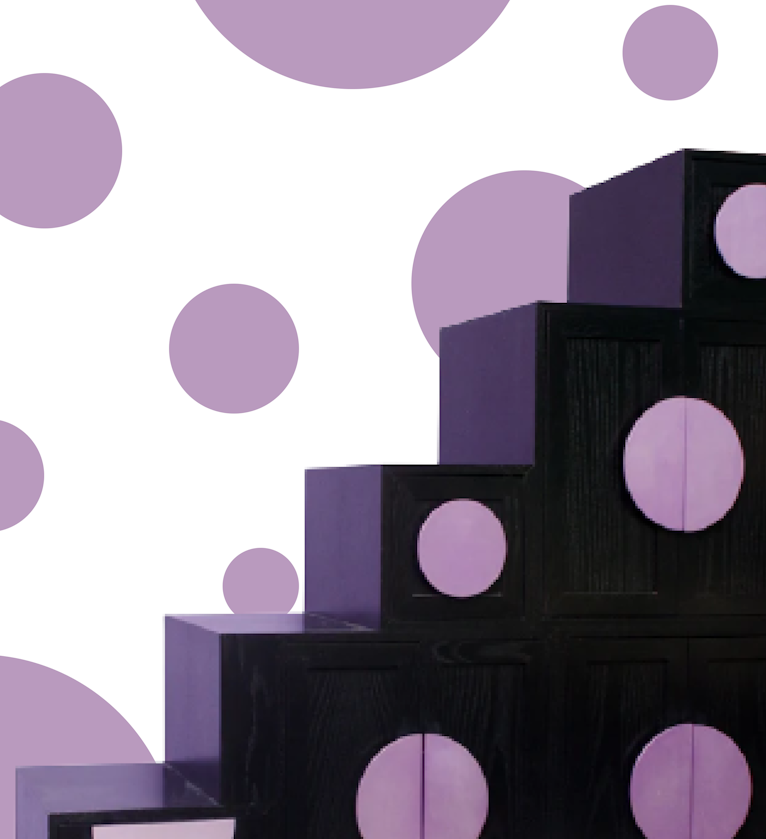 1. A mix of scale and shape used to create abstract designs
2. Bright colors in unusual hues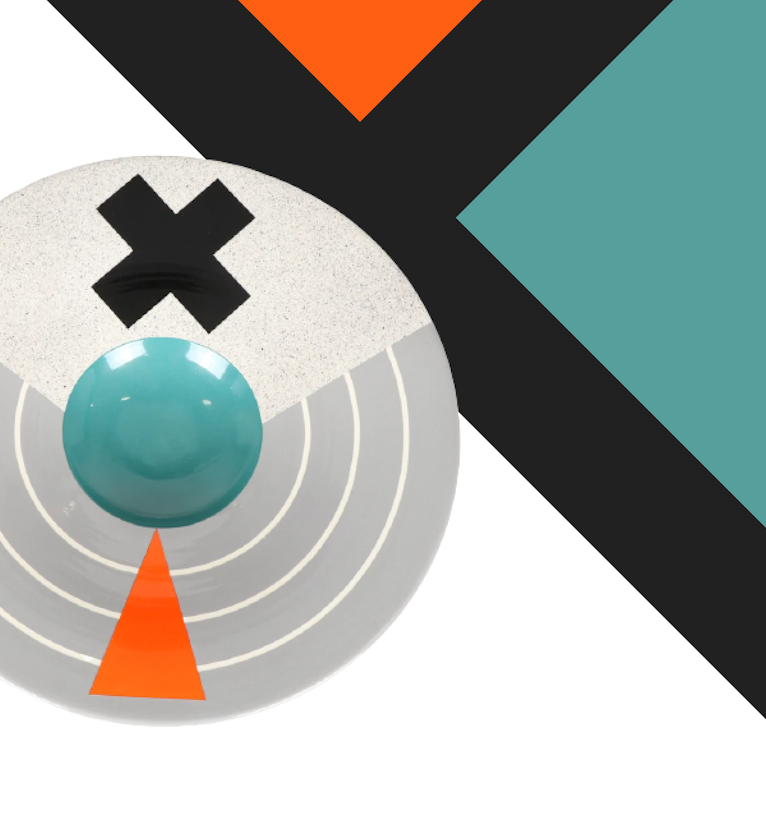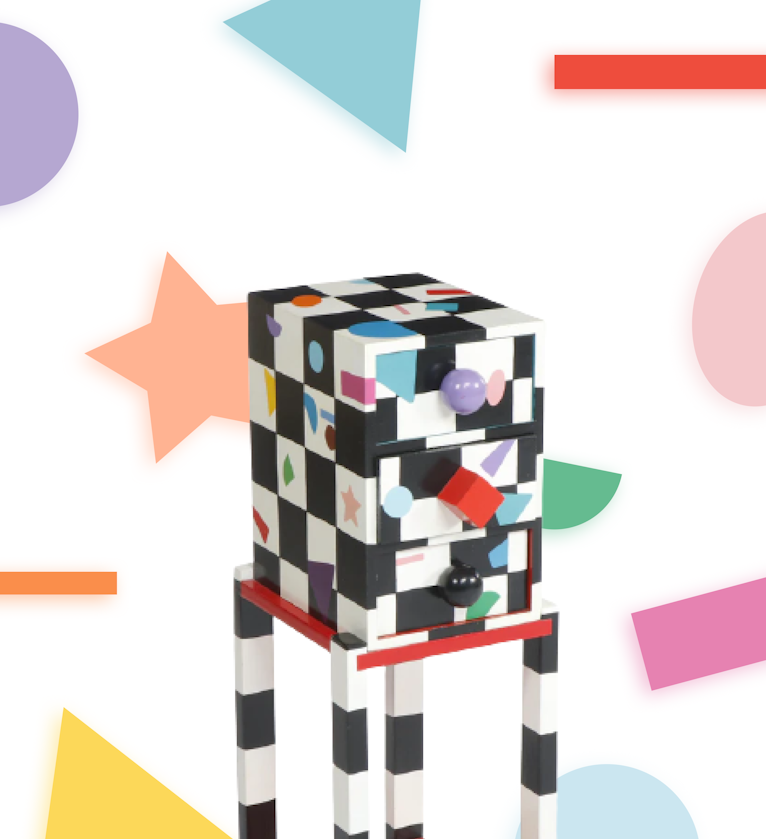 3. Patterns, such as squiggles, stripes, and checks
4. Materials like laminate, Terrazzo, and industrial products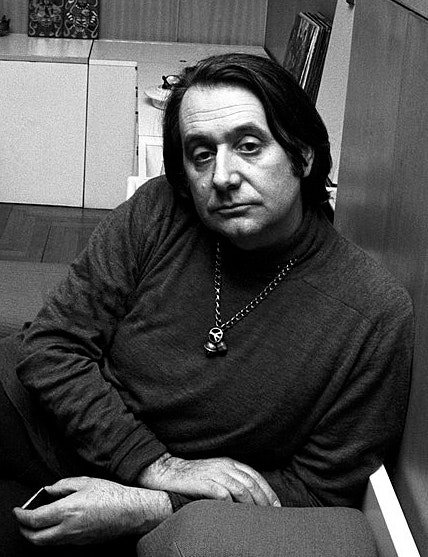 The name of the movement originates from the night in which the Memphis Group was started. Ettore and his contemporaries were discussing design while at a party. Bob Dylan's "Stuck Inside of Mobile With the Memphis Blues Again" was playing in the background and thus the name was pulled from that moment. Together this collective set out to change the face of design; each going on to create various design pieces in the Memphis style.
The Memphis movement set itself apart from previous movements through the strength of its designs. By skewing traditional uses of scale, color, pattern, and shape, the Memphis movement ultimately changed the previous perception of design. However, such bold designs did not equate to great commercial success and the movement subsequently came to an end in 1987. However, its avant-garde style did manage to attract the attention of notable collectors, such as Karl Lagerfeld and David Bowie.
With mid-century modern gaining mass popularity in recent years, it makes sense that now Memphis design is increasing in popularity as well, though the movement's short lifespan is making it harder for collectors seeking an original design. Some original designs are still in production today and larger retailers are beginning to embrace the once-snubbed movement, manufacturing designs with striking similarities to those of the 80s.
Photo courtesy of wikipedia