"Gretchen and I have known each other since we were kids. We grew up in the same town and we ran in the same circle of friends. Our lives went different directions but came back together, and we have been married fifteen years now.
I developed my love of vintage shopping when I lived in Connecticut. There was a terrific flea market on 25th and 7th Avenue. It was about the hunt; it was about finding really interesting things, and you could always find something. As we got married and traveled in New York, we used to do this on weekends and you would always find something. We have done this continuously since we have been together.
The thing we love about Everything But the House is the diversity of the items for sale and the opportunity to look. It's like going to a flea market but not having to stand out in the rain or the cold. It's really about the discovery for us and the opportunity to find something new that we didn't know we were looking for." -Robert Groebel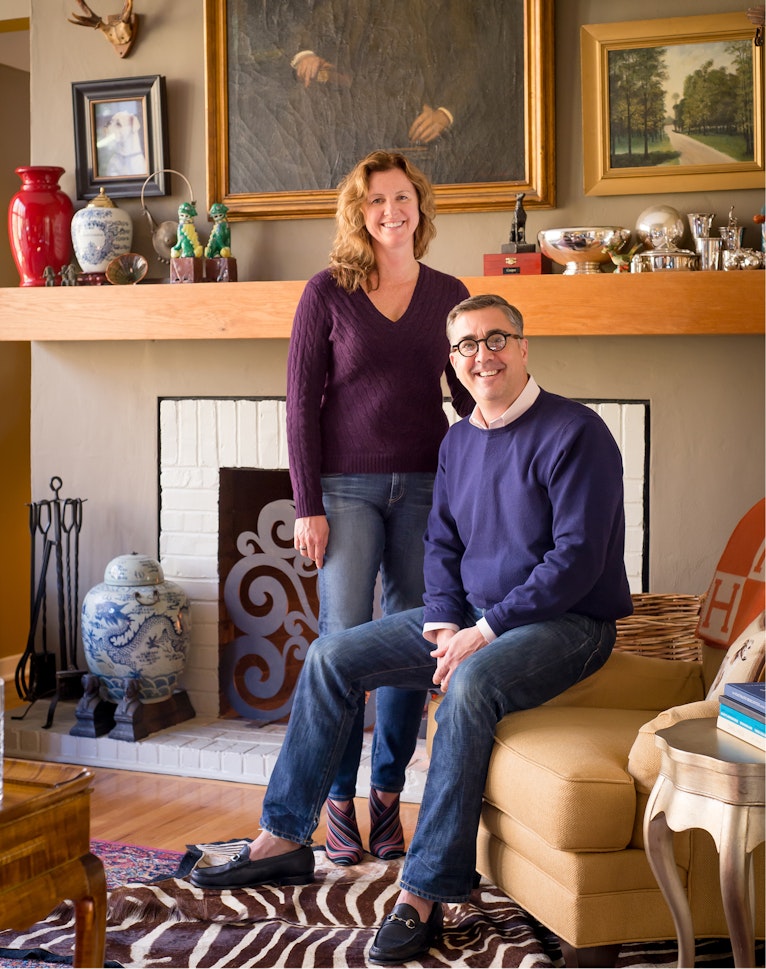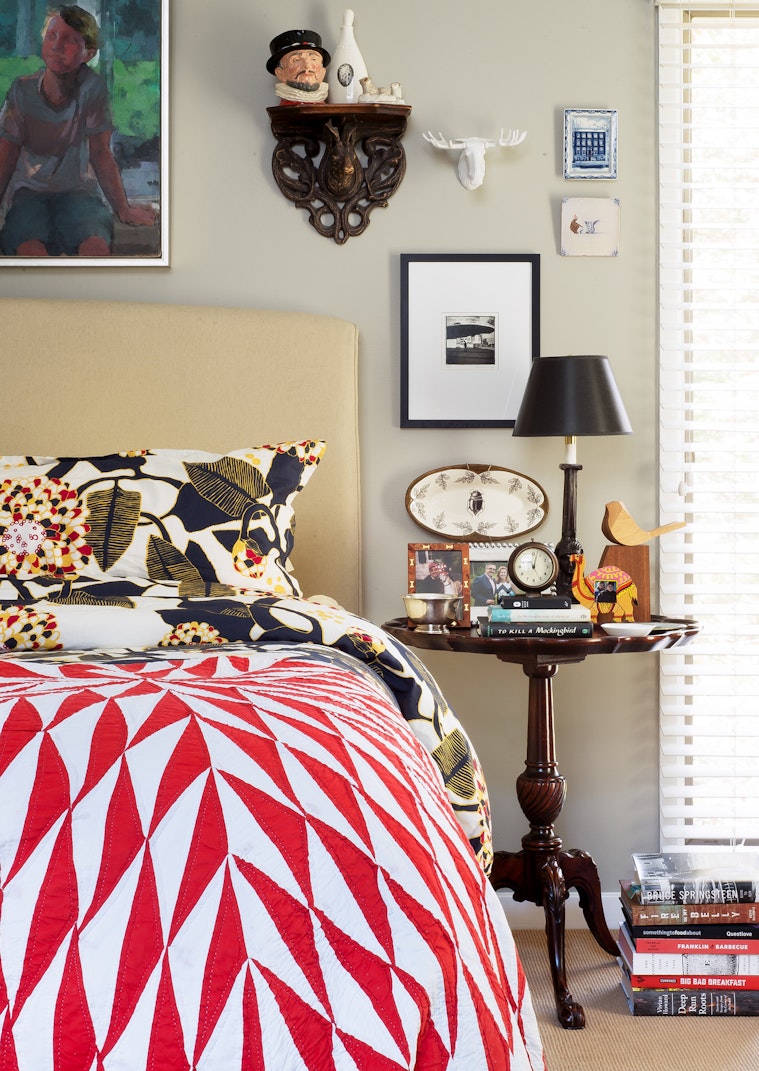 WHAT

ADVICE

WOULD

YOU

GIVE

ON

INCORPORATING

VINTAGE

PIECES

INTO

A

HOME

?
It is terrible to think that everyone goes through life assuming everything matches. There should be some tension among your objects so that it begins to describe who you are. I think it's important that a piece speaks to you or that you have some level of connection to the object. And utility is important; you shouldn't buy something just to look at it. If it was designed to be used, you should use it.
HOW

WOULD

YOU

DESCRIBE

YOUR

DECORATING

STYLE

?
It is definitely eclectic, it tells a story and it's not contrived. The things that you see in our house connect us to one place or another, one event or another or continue the story of what we brought here together, so it's evolving. This is a reflection of who we are; our collective point of view. You can pick anything in our home, and we can tell you its story is or why it's here.
WHAT

KEEPS

YOU

COMING

BACK

TO

EBTH

?
It's the hunt, the curiosity of seeing what other people have collected over time. I often find myself looking through everything from the first page to the last because you never know if there's something great on the final page.
WHAT

ARE

SOME

OF

YOUR

FAVORITE

EBTH

FINDS

?
The first piece we bought was a painting that reminded us of an older version our youngest son. Out of all the rooms, it has made its way into our bedroom, so it's personal and we've made it our own. I've never seen anything like it before, and the fact that it fits perfectly inside the fireplace is an added bonus. Then there's the 19th-century porcelain Chinese figurine by the chair. It's an earthquake detector. The story behind it and how they're used make it a really cool and unique piece to have.