blink-182's frontman Mark Hoppus and his wife Skye live in a Harold Levitt-designed home in Beverly Hills' historic Trousdale neighborhood. "We've always been drawn to the architecture in Trousdale," Skye says. "Frank Lloyd Wright, Wallace Neff, Paul R. Williams and Harold Levitt designed spectacular homes in this small enclave in the 1950s and 1960s." While its mid-century LA style is what drew them to the house, when it came to interiors, the family integrated an eclectic art collection, as well as a European sensibility from years of living in London. "Being abroad really opened our minds to mixing in styles different than Mid Century Modern."
The couple worked with designer Trip Haenisch to "Create spaces that were homey and comfortable" by giving a nod to mid-century and also mixing in English and French antiques from Skye's trips to markets around the world. "We pick up pieces wherever we travel in hopes of filling our home with great memories. I love going to the Paris Flea Market, particularly the Paul Bert and Serpette markets, where we've found the best lighting. I've also found great treasures at the Brimfield Antiques Market in Massachusetts while shopping with my best friend Laura and interior designer Peter Dunham." The vintage green chair, cork ice bucket, vintage metal plant stand, steamer trunk and red metal toolbox in this sale are all treasures from successful trips to Brimfield.
With their home undergoing renovation, the Hoppus family is selling pieces that will no longer fit with the new design, including the semicircular tufted sofa that was the heartbeat of their living space. "We custom designed the couch with Trip based off of old drawings and photos from Hollywood homes, and it was so fun!" Skye recalls. "We wanted a piece that would be a nod to the past but with a modern flair. It really made the room come alive."
Proceeds to benefit Children's Hospital Los Angeles. To learn more, visit www.chla.org.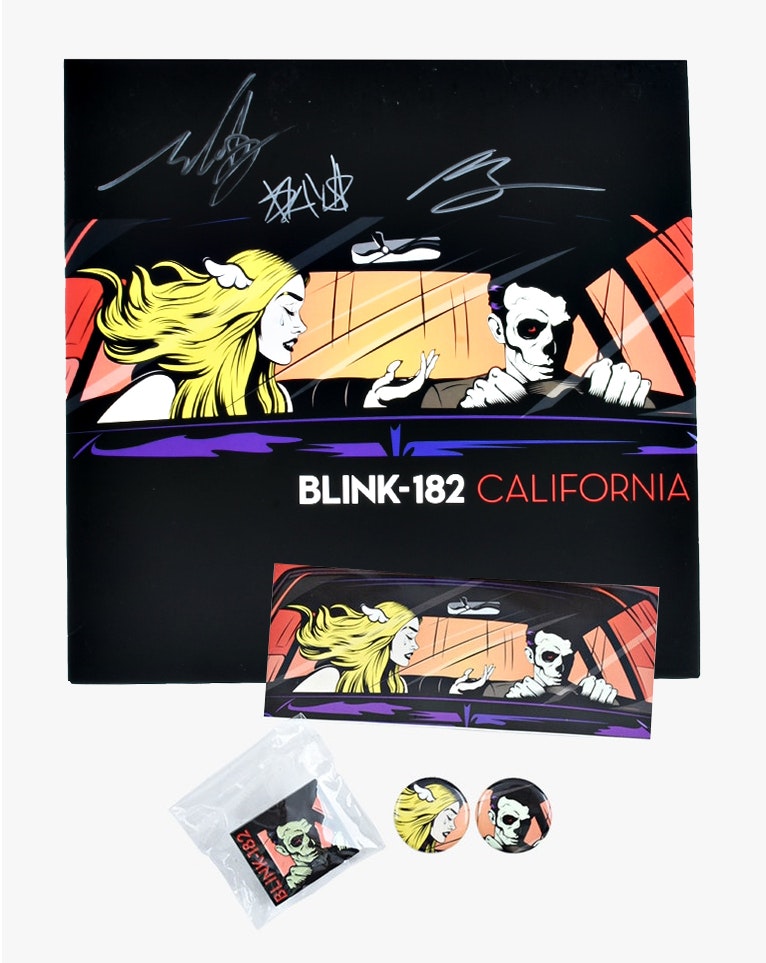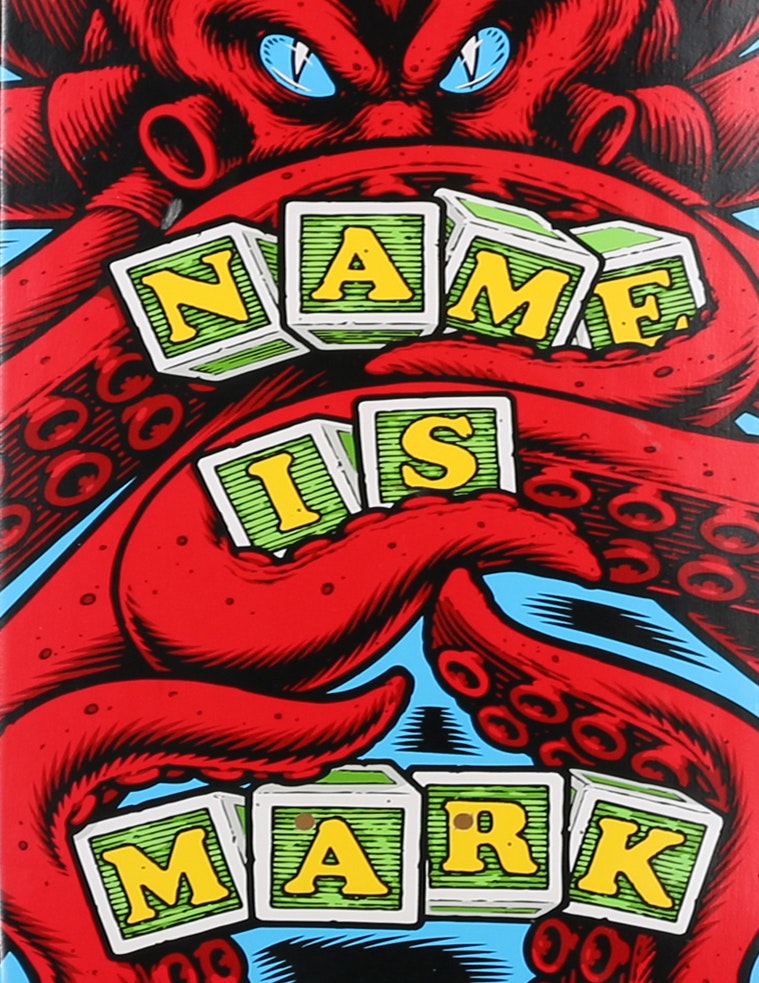 What's difficult to part with?
I absolutely love that blue couch! It's spectacular and special. Sadly, it won't work with the new layout of the room in the redesign. I also love those Chanel boots, although I rarely wore them, so now someone else can enjoy them! And the striped Marc Jacobs dress, which I got from Harrods and wore to the Jason Bourne premiere in London.
Tell us about the "Hi My Name is Mark" Skate Deck"
In 2013, Mark's lifestyle brand teamed up with renown skateboard artist Sean Cliver who illustrated the deck. It was produced in only red and blue colorways — just 50 of each. It's incredibly rare.
Do you and Mark have similar aesthetics?
We generally agree on design, although he definitely likes a more clutter-free room and I lean more towards filling spaces with things I love, sometimes erring on the side of too much! With that said, we work great together on creating spaces in which we all live happily and comfortably.