Built in 1957 by Eric Lloyd Wright, grandson of the famed architect Frank, the Ruth Ross house overlooks the Silverlake Reservoir, and is known in the Los Angeles neighborhood as a jewel of Mid Century Modern design. A longtime Silverlake resident, Ross (1933-2016) was an arts patron and political science professor whose resume included positions at CSU Long Beach, UC Santa Barbara and Claremont Men's College. During one point in her career, she taught at her alma mater, Thomas Starr King Middle School, and it was there that she met Rupert Pole; one of two husbands of lionized essayist Anaïs Nin. The women struck up a friendship. "Anaïs encouraged Ruth, who had purchased a Spanish-style casita in Silverlake, to have Wright, who was then an apprentice to his grandfather, build on top of it," notes the new owner. (Nin knew Wright through her mother, who had married him). "This is the first home he built on his own."
Not only a Silverlake landmark, the home also served as a gallery for Ross to display her own collection of Native American and Primitive art. The new owner is selling items from that collection, along with furniture, jewelry and books, including various tomes of Frank Lloyd Wright and a first edition from Anaïs Nin. "I love the story behind the house, it has amazing history," he says. "And I love Ruth's story as well. I love seeing her books in the offices, and Hallmark cards she received on her desk. I feel like I'm connected to it in some way."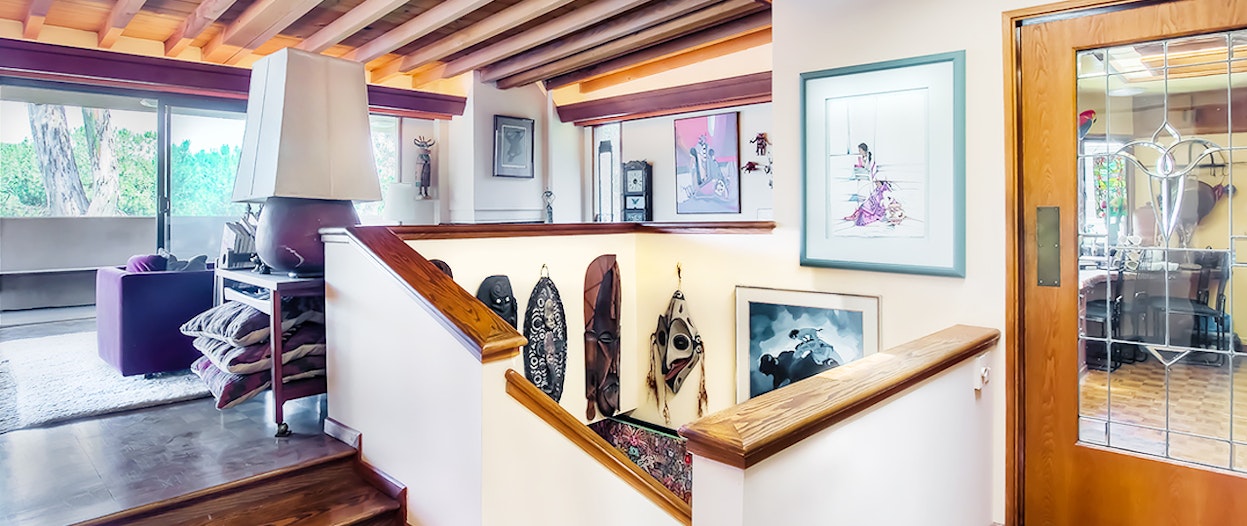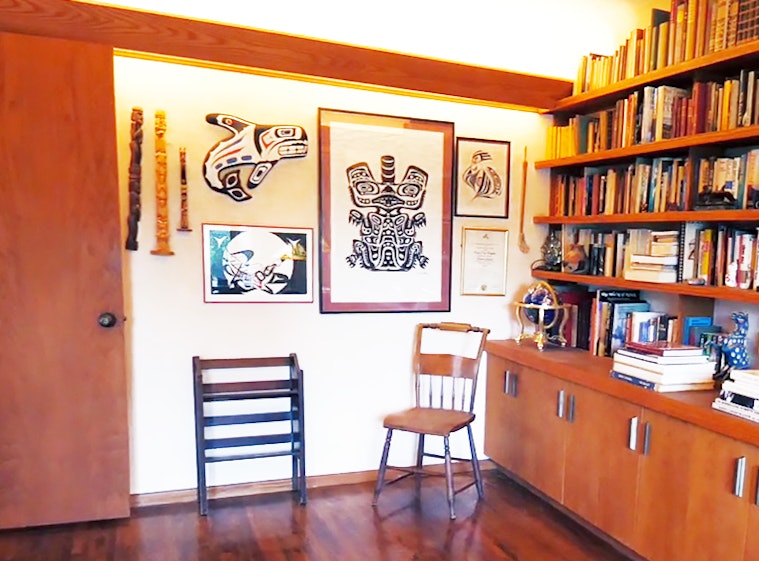 Do you have a sense of what Ruth was like?
Remembrances describe her as dedicated to many women's causes, and she was a huge supporter of the arts. She was a patron of the Barnsdall Art Park and the Shoenfeld Endowed Scholarship Fund for Strings Students at USC.
Tell us about the architecture of the house.
It's a timeless Mid-Century classic with a great indoor/outdoor feel.
What's your favorite part of the property?
More than anything, I love the study. There's a huge book collection, and many pieces there as Ruth left them. She lived in that house for 60 years, and you really feel it when you go into the study. You feel the history of the house. It has all of the Henry Miller and Anaïs Nin books; she considered both authors friends.