"I've lived in Cleveland since 1972. My father worked for B&O Railroad in Baltimore, and when it merged with C&O to form Chessie, we moved to Ohio. He has a railroad car named for him at a museum in Baltimore, and there's a bridge in his name in Pensacola.
I met my husband Kevin 35 years ago—we met in January, got engaged in May, and married in October. We've lived in Pepper Pike our entire married life, and in this house for 27 years. Now we're downsizing into a newly built home about three miles away. I decided it was time to pare down.
My mother lived next door to us after my father passed away. She was really the beginning of all these collections. She loved English antiques and also had a flair for Chinese, which wasn't really my passion. I tended to go more for English—like the Staffordshire figurines—and Oriental rugs. I inherited my collecting from her. She had such a large collection when she passed away, and I knew I couldn't bring everything with me.
We have an incredible house. It has a racquetball court, a four-car garage, and plenty of bedrooms. But our three kids have moved out, and we want a space organized differently. I've felt lots of emotions as the house has gotten packed up, but it's time to do something different. I'm only taking what brings me joy." -Nancy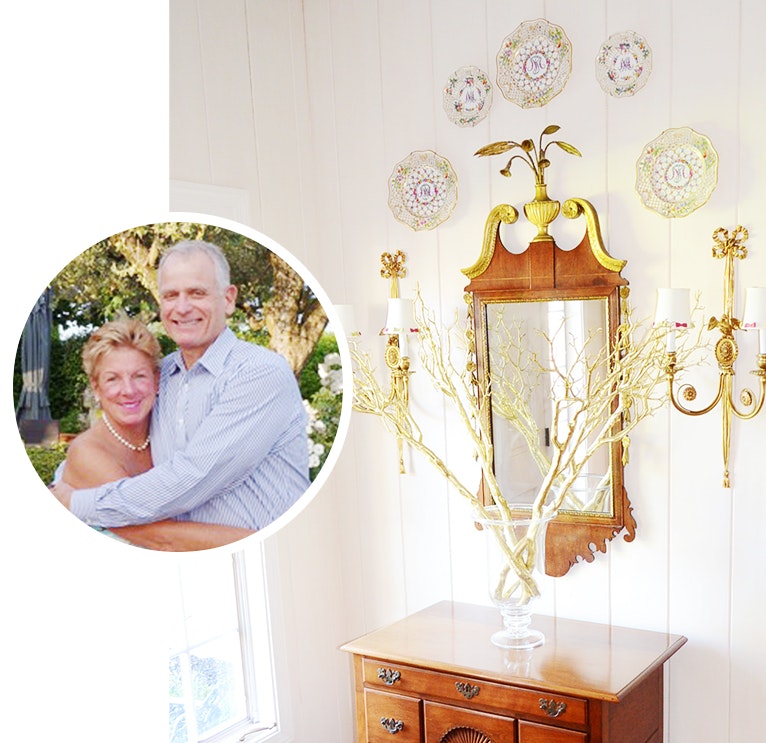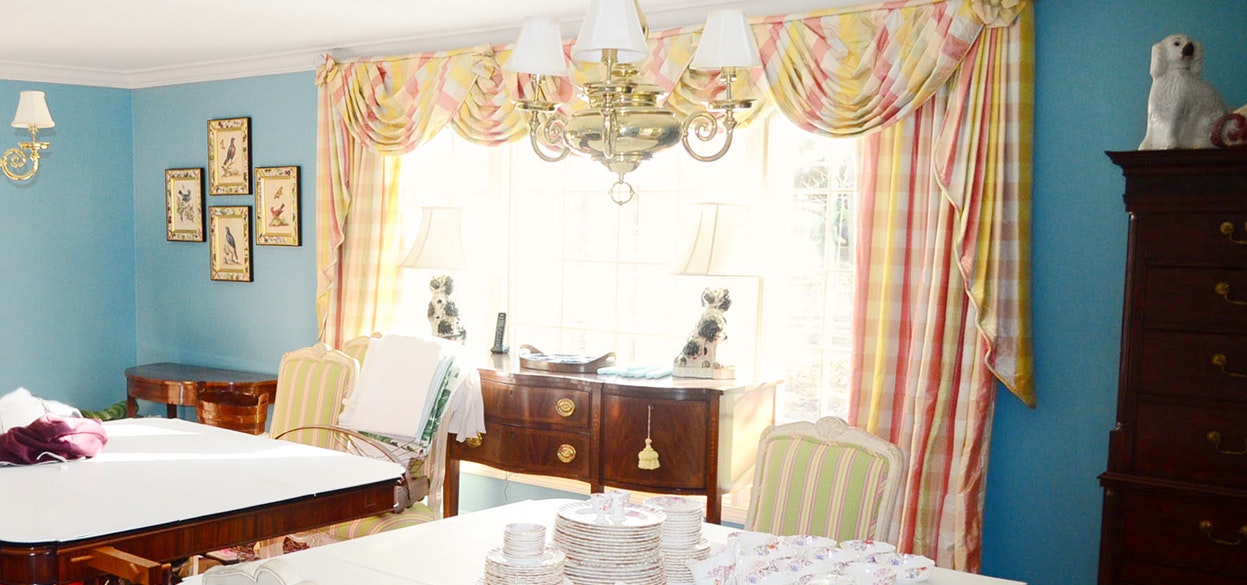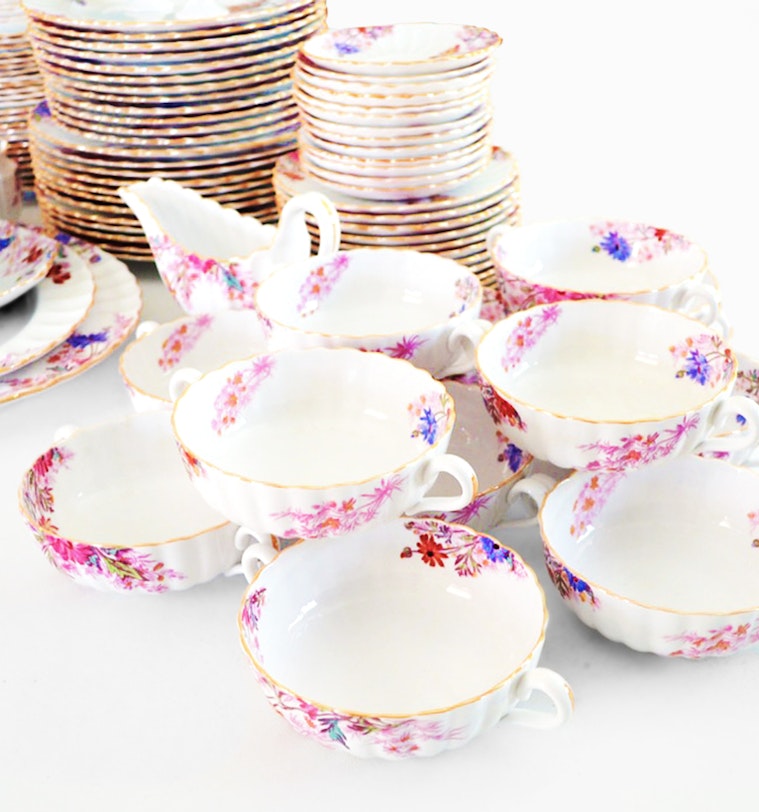 How would you describe your style?
Like my mother, I collected a lot of things with animals—like the bee honey pots, which are really English spoon warmers. In the olden days they would put boiling hot water in these, and you would put your spoons in them so they would stay warm and wouldn't cool down your soup. I like the unexpected—I glued a Herend stingray to my bathroom door because it fit the beachy theme. And I love color, so my living room is lacquered hot pink, my family room has green and white stripes going around the room, and my powder room has fish painted after the personalities of my children.
So you don't stick to just one style or era.
The house really has a personality. It has evolved—it started more like old Williamsburg, and now it's more like Dorothy Draper and the Greenbrier Hotel she designed in White Sulphur Springs, WV.
What are some of your favorite pieces in the sale?
The Staffordshire figurines. Some are from my mother, and some come from travels to England and Nantucket. The mugs with the animal handles come from Nairobi. We've been on two safaris with our kids. The silver vials were in my mother's powder room, and she collected all the Beatrix Potter for my daughters.