In 1978, Margaret Trent of Cincinnati Ohio married Edmond J. Fitzgerald. Both widowers, the two met when Margaret took to a trip to New York, where Edmond was a painter and a teacher. They settled in Cincinnati; Edmond bringing with him all of his paintings, and setting up a studio in a warehouse on Spring Grove Avenue. The couple combined their belongings and tastes – his collection of sculptures alongside her crystal, china, and rugs — examples of which are in this sale.
Born in 1912, Fitzgerald graduated from the California School of Fine Arts where he was a student of Lee Randolph. He set up a studio in his hometown, Seattle, nearby fellow artists Eustace Ziegler and Eric Johanson. He served 26 years in the United States Naval Reserve. During WWII, he commanded a landing craft and had combat assignments.
With his first wife, Mary Louise Streets, he had two children who sometimes appeared as models for his work. The family lived in Larchmont, NY, where Edmond painted and taught art classes. His teaching assignments in the region included the Newark Academy of Art, Parson's School of Design, and the New York Academy of Design. Edmond made frequent trips back to the Pacific Northwest to paint his favorite landscapes, many of which are featured in this collection.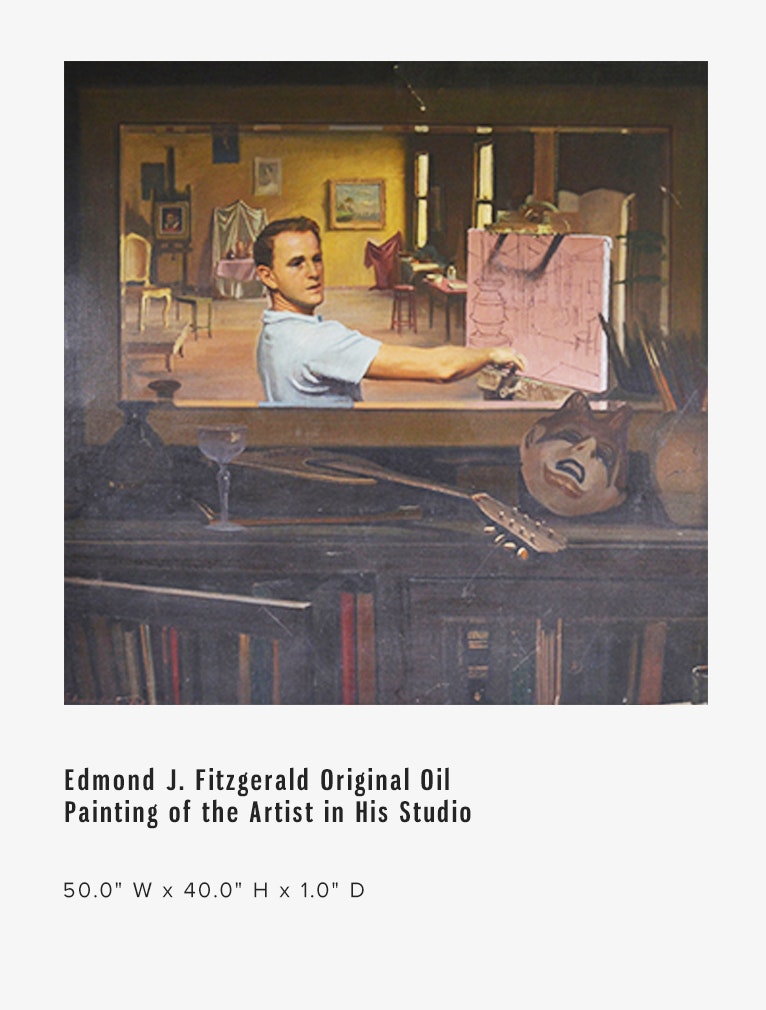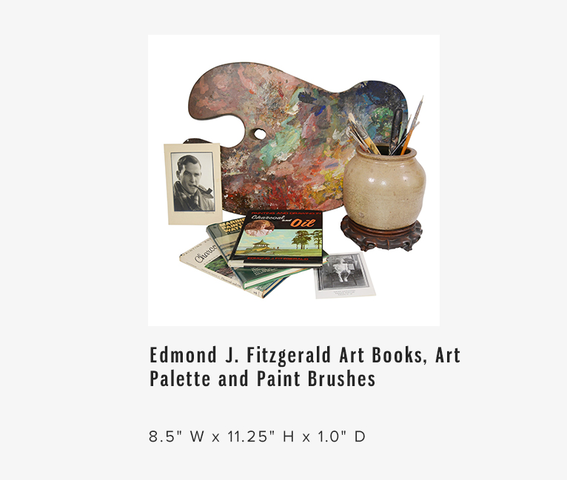 Fitzgerald served as president of the Allied Artists of America and the American Watercolor Society, and showed at Grand Central Galleries in New York City.
In 1989, Fitzgerald died of cancer. After his death, Margaret married Bob Munsen. The two sold their homes and combined their collections in a new house where many of Fitzgerald's paintings lived, until Margaret and Bob passed away.