B: Our style is eclectic, and I love Moroccan design, something that comes from frequent trips to the country, and the four years that I spent in Spain.
T: When we first moved into our house in LA, we renovated and had a wood country kitchen, and then 10 years ago we gutted that and created this French boulangerie kind of thing. We made it much more open to the outside, in keeping with the Mediterranean exterior.
B: We've been in this house for 23 years and it's been warm and comfy, but now we're moving to New York, which is where I grew up. We met there doing a Broadway show called The Heidi Chronicles, and we've worked there a lot together. We'll be closer to Martha's Vineyard, where we also have a house and where our younger daughter lives year-round.
T: Brooke is the driving force behind the house. I always trust her and follow her lead.
B: I do make mistakes.
T: But very few.
B: A lot of the things that we've collected came from travels. Tony's looking at a candle holder right now, probably wishing we could keep it. We got it at a plantation in the South. It has a metal spiral that goes up around the candle.
T: When a suitor came to visit, depending on how the father felt about this particular suitor, he would place the candle farther up or down in the spiral. When the candle burned down to the top of the spiral, the boy would have to leave. So if the father liked him, he'd place it farther up so it took longer to burn down to the spiral. At my house, I have two daughters, so I would have put it farther down. And then my daughters would have moved it back up.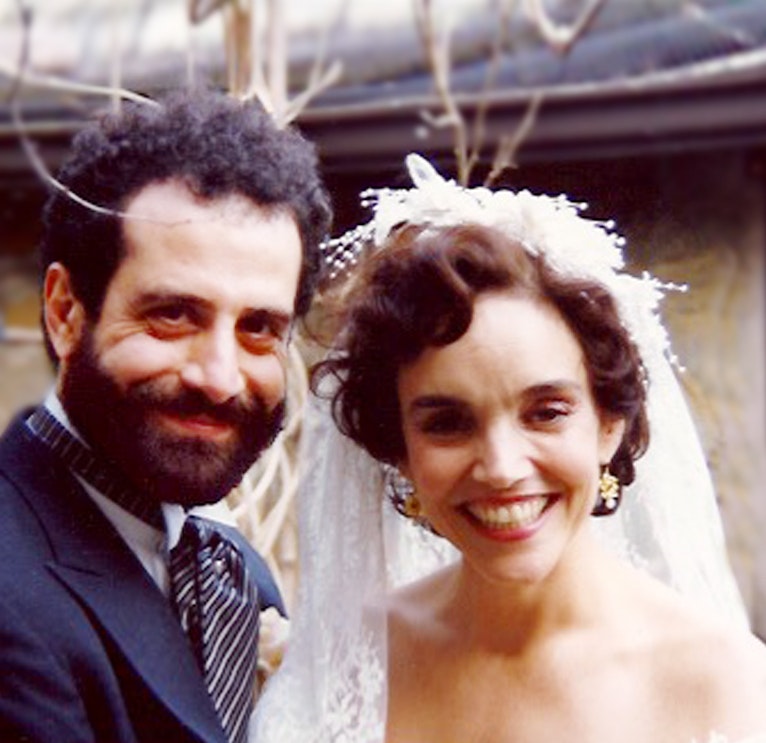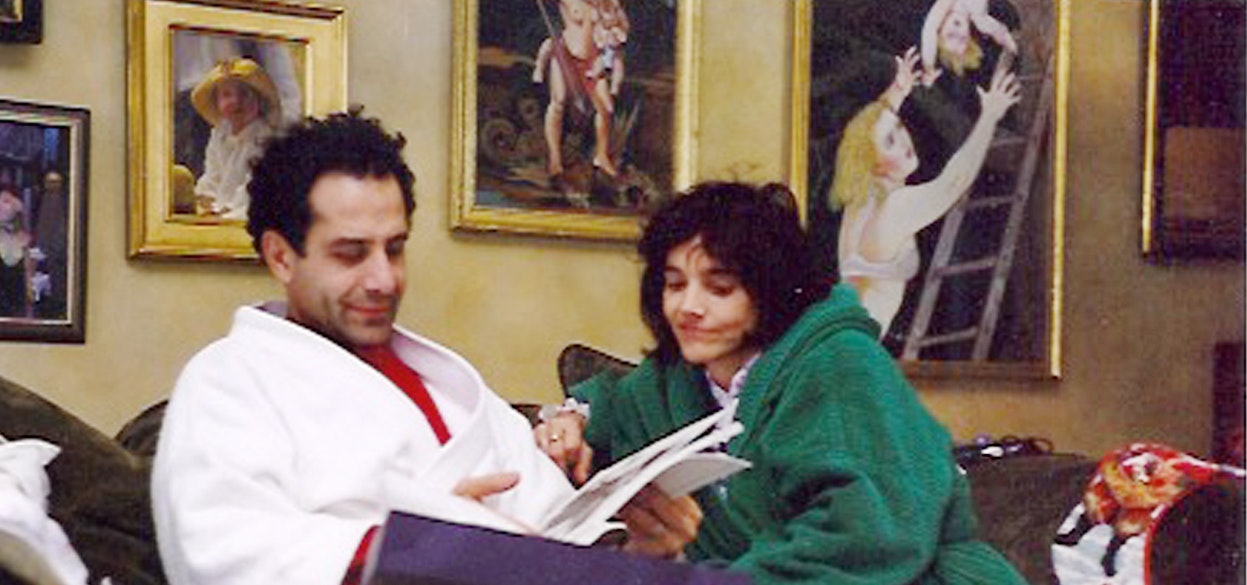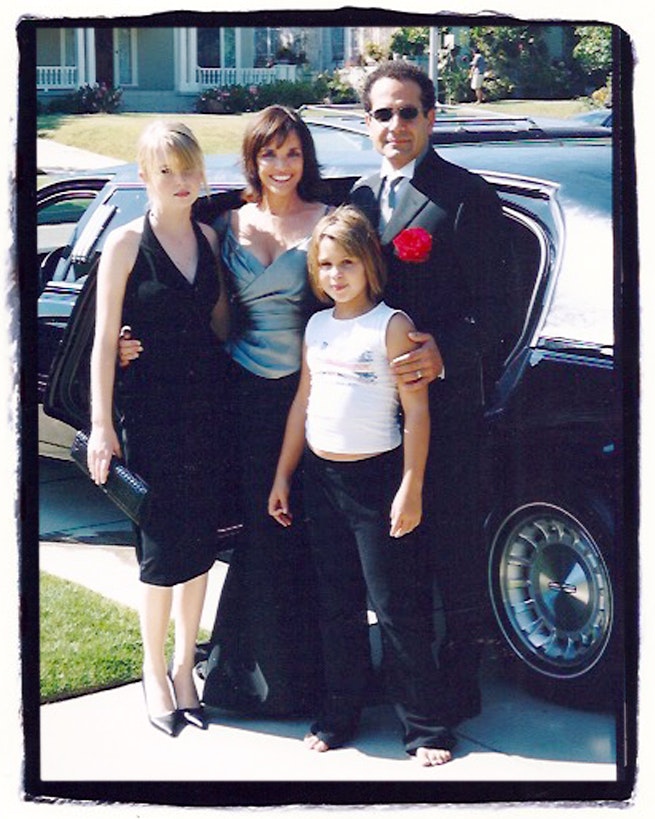 What's a favorite item from the sale?
B: One of my favorite pieces is this big Italian hutch, which we had in our kitchen. It's dark wood, with beautiful carving and doors that have bottles on them.
T: We got it at HD Buttercup in Culver City.
B:. You're right—what a memory.
I take it Tony is the Packers fan since he grew up in Wisconsin. Were those Packers cards and the football hard to part with?
T: They're all hard to part with, but we only have so much room.
B: It's hard to look at things and say, "Oh we don't need that." A year ago, Tony was ranting and raving, saying we have too much stuff. So I'd say, "OK we'll sell that," and he'd say, "No, wait, we can't sell that!" But I think we're going to feel lightened up.
Brooke, you're a painter yourself. What kind of art do you gravitate toward?
B: I paint figurative, realistic paintings, which you can see on my website, BrookeAdamsArt.com. And then I gravitate toward friends' paintings. I was a very good friend of a painter Warren Long and his wife Lee Hamilton, who had the Hamilton Gallery in Santa Monica. The small gourd with the nativity scene is from Lee's gallery—it's folk art. He always said that if there was a movement he was attached to it would be called "Colorist." Years before she died, Lee kept encouraging him to go brighter, go brighter! Then she discovered she had a tumor that was affecting her vision. Once it was removed, she could finally see her husband's paintings, and realized they were already incredibly bright and colorful.