Leave it to the Windy City to fill our sails with inspiration, antiques and market-fresh florals. In this installment of Keys to the City, we're exploring Chicago's vintage scene–and getting lost in the most awesome parking structure we've ever seen.
Vintage Garage takes place in an actual parking garage in Uptown Chicago, where 75-100 vendors fill the first three levels and ramps of the structure with the best in vintage and antiques. You won't be surprised to hear that it was our first stop!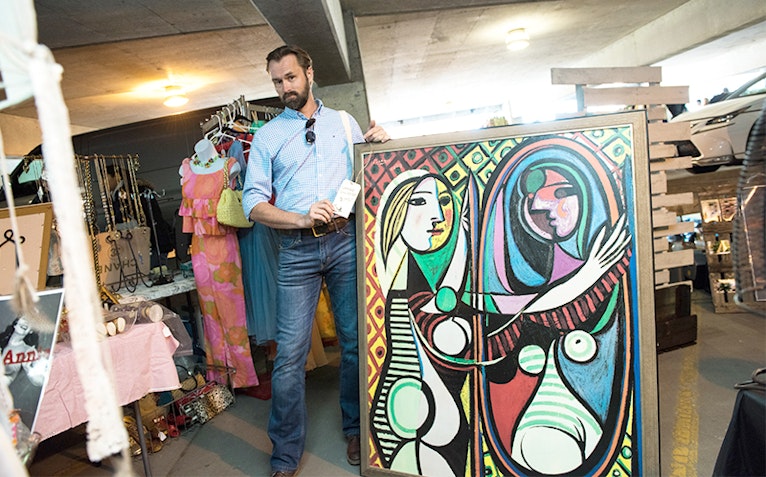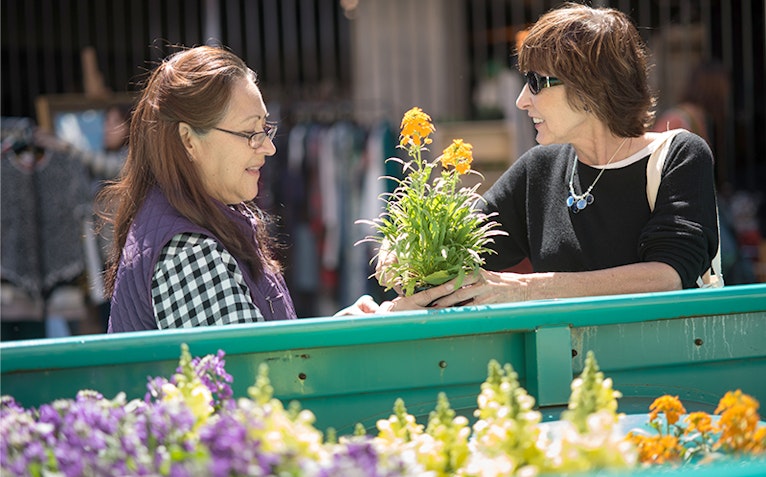 We parked our EBTH vintage turquoise pickup truck (complete with a garden bed of spring flowers from a local nursery) and set up a display of vintage vases and pottery for sale. We loved sourcing the variety of vessels, which included colored glass, polished ceramic, mosaic tile, painted porcelain and metallic, in sizes ranging from small bud vases to large-sized pots.
We partnered with local florist, Flowers For Dreams, which specializes in locally-sourced stems and hand-curated bouquets. Like EBTH, they're an honest service offering and great alternative to a traditional industry ridden with flaws (they donate ¼ of profits to local charities). With every vintage vase purchased, each customer received a complimentary Flowers For Dreams bouquet, in addition to an EBTH tote and a copy of the EBTH Edit.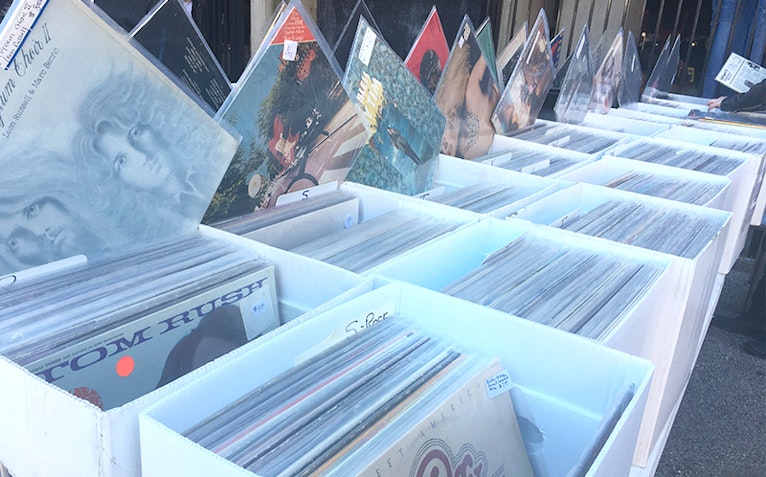 Then we took a tour around the fair. Don Colcough and his wife, Lisa Polito hauled their stellar record booth, Mr. Modern, all the way from Michigan. We spotted an estate-found bin of Electro vinyl that contained an enormous collection of New Wave and Electro–including a rare test press of a Kraftwerk LP.
Inspired by the thrill of the hunt and a handy resourcefulness, Lumenology is a product line of repurposed lighting and home accents made out of everyday appliances–from cheese graters to salon hair dryers.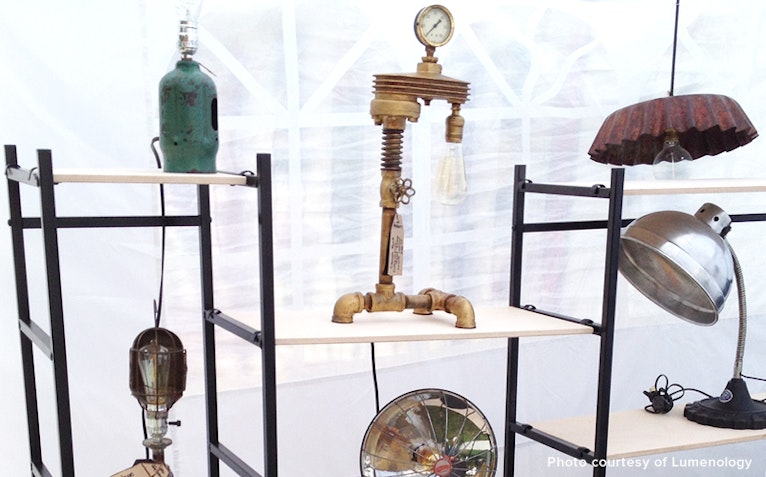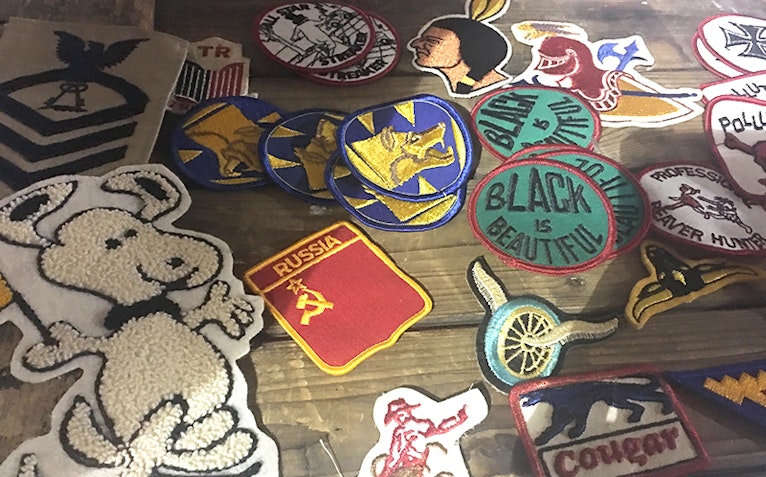 Some good digging was in order for Faris Shadid's Four Eye Finds, which was a hodge podge of goods from all over the place. While the vintage patches were a delight to sort through, we ended up going home with some incredible vintage wool blankets for a steal!
One of the major highlights of the garage had to have been Ken Dawg Collectibles by Ken Kennedy. Kennedy has been collecting original posters, art and advertising for over 30 years, from around the world and all different eras.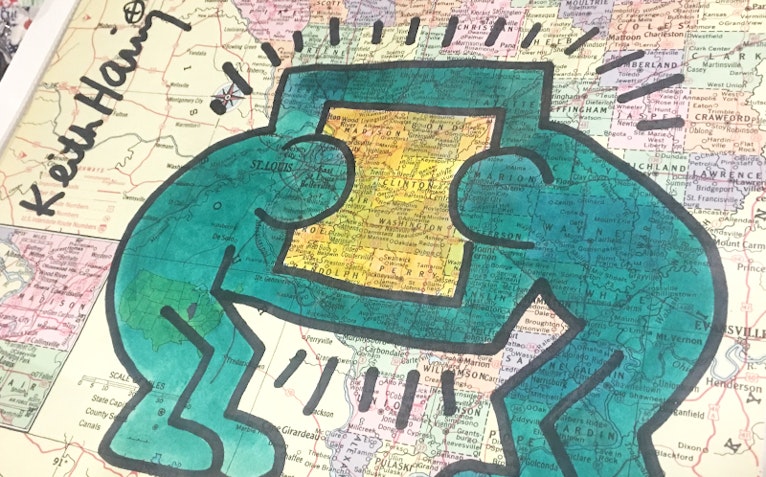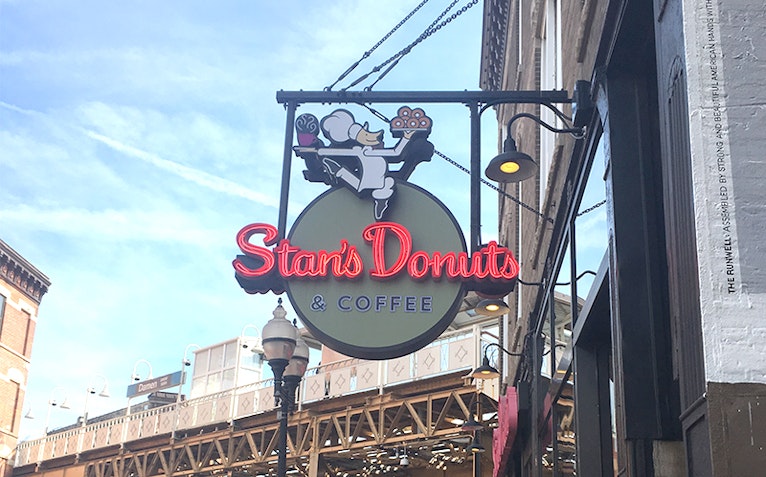 Stan's Donuts and Coffee started in Los Angeles, but have expanded their whimsical line of donuts and coffee to the Midwest — it made for the perfect post-fair treat. We weren't so adventurous, but kept it classic with a gluten-free blueberry donut and iced black coffee. So good.
There was a strict no-photo policy in Myopic Books, but the place has a ton of used books that you can buy, sell and trade. We spotted a used copy of Alchemy of Light by Mary Conover.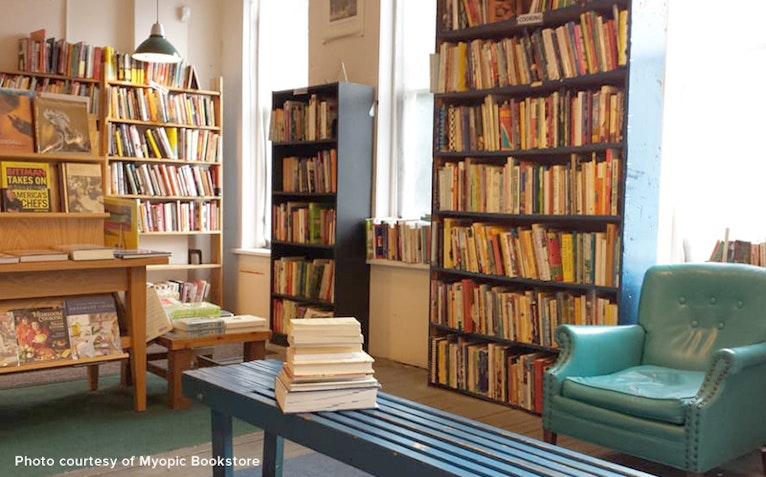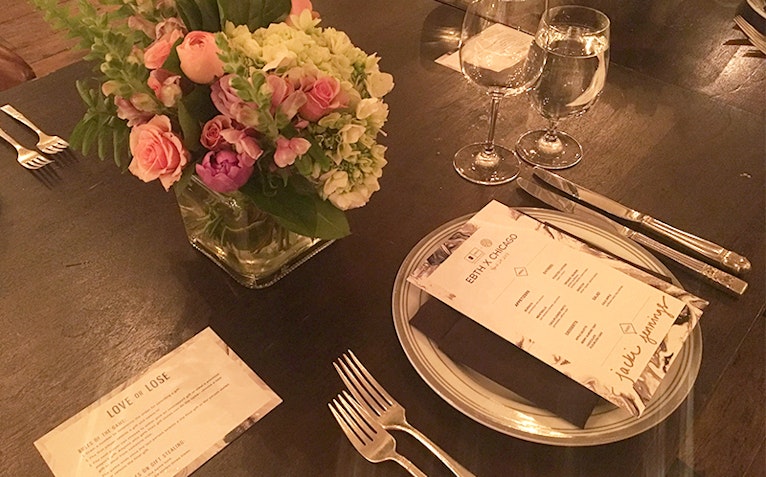 When it came to the evening's intimate dinner event, EBTH was very excited to partner with Homepolish, who have an established network of emerging interior designers in Chicago. We chose Soho House as the venue, who provided the beautiful tablescape (with flowers provided by Flowers for Dreams). Once again, our "Love It or Lose It" gift exchange game was a hit! This round, the most popular gifts included a vintage Tiffany & Co. catch-all tray, mid-century vase and a set of marble bookends.