Rookwood Pottery Company was founded in 1880, produced fine pottery and ceramics from a school house in Cincinnati, OH. Rookwood built a reputation of creativity within the American Arts and Crafts Movement through experimentation with glazes and kiln temperatures, creating sought-after pottery that is decorative and functional. In 1902, Rookwood moved into the architectural pottery market, producing tiles that were installed in mansions, luxury hotels, high-end department stores and even Grand Central Station in New York City.
Rookwood Pottery pieces were very much in demand through the 1920's, but the company was hit hard by the Great Depression. After struggling to regain their footing in the post-Depression years, Rookwood ceased production in 1967. In 2006, full production of Rookwood Pottery products was resumed, and the company currently resides in Cincinnati's historic Over-the-Rhine neighborhood.
Whether you are looking for antique Rookwood Pottery vases, tiles and bookends, or a unique Rookwood sculptural piece, our EBTH auctions are the place to start. Check back often for auctions on decor from Rookwood Pottery.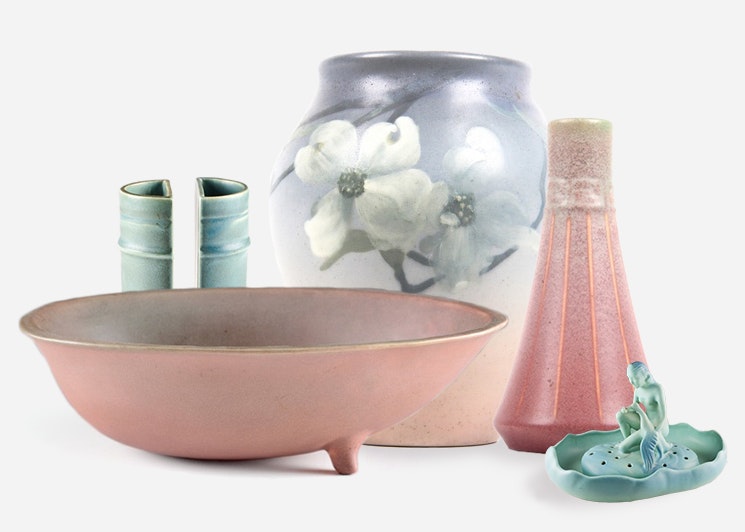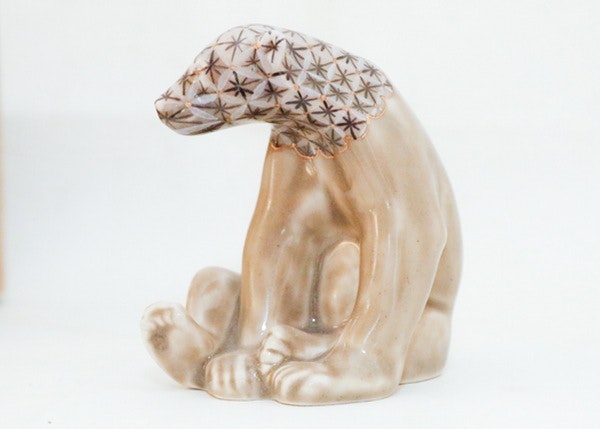 Selling Your Used Rookwood Pottery?
EBTH isn't just the best place to buy used Rookwood Pottery online, we are also the best place to sell your used Rookwood pieces. Antique and vintage Rookwood Pottery vases, planters, bookends, paperweights, ashtrays and sculptures fetch top dollar in our online auctions. We have a dedicated bidder base of Rookwood art pottery collectors – with a special focus on antique and vintage pottery. That's what makes EVERYTHING BUT THE HOUSE the top second-hand Rookwood Pottery market for sellers looking to get the highest bids for their pieces.
If you have Rookwood art pottery you're interested in selling, please contact EBTH today.