A Rolex watch is a timeless timepiece that adds a touch of luxury to any outfit. Founded in 1905, Rolex combined the precision of Swiss watch movements with supreme quality silver and gold watch cases to create the most iconic fashion accessory of the last 100 years. Rolex watches are sought after for their superior performance and reliability.
Not content to simply create the finest watch in the world, Rolex pioneered some of the most important innovations in watchmaking. The Rolex Oyster, created in 1926, was the world's first waterproof wristwatch. They improved upon that in 1953 with the Rolex Oyster Perpetual Submariner, which was waterproof up to 100m. Rolex also created the first watch to feature an automatically changing date, the Rolex Datejust, and the first to show day and date, the Rolex Day-Date.
At EBTH, you will find an assortment of pre-owned vintage Rolex watches for men and women, as well as newer pre-owned Rolex models, all at auction prices. Plus, you have the added security of knowing that all our used Rolex watches are certified to be 100% authentic.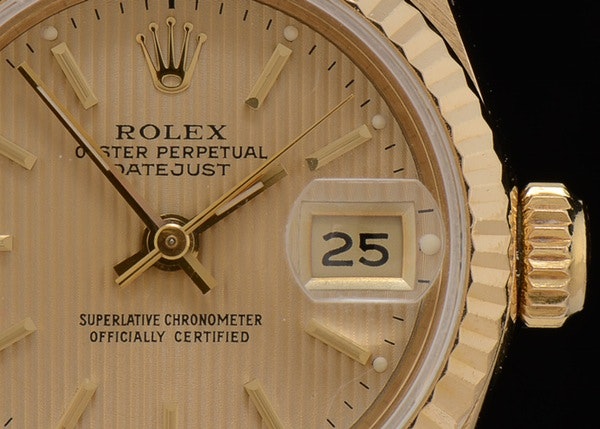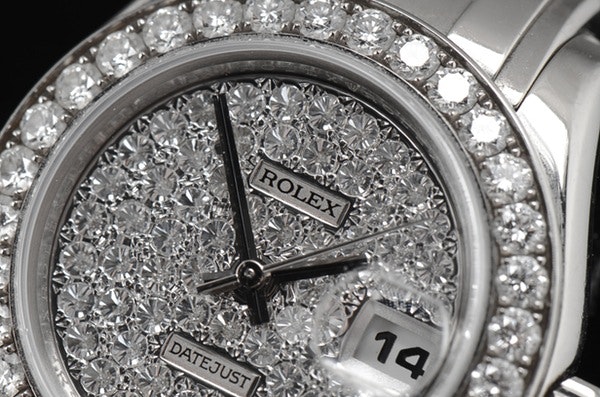 Selling Your Used Rolex?
Remember, EBTH isn't just the best place to buy used Rolex watches online, we are also the best place to sell your used Rolex. Pre-owned Rolexes have sold in our online watch auctions for as high as $18,000. We have a dedicated bidder base of Rolex collectors and luxury watch enthusiasts who are always wiling to pay top dollar for a used Rolex that's in great condition – with a special focus on vintage Rolex watches. That's what makes EVERYTHING BUT THE HOUSE the top second-hand Rolex market for sellers looking to get the highest bids for their used watches.
If you have a Rolex watch you're interested in selling, please contact EBTH today.