"I grew up in the country, and I loved history and how these old pieces were like artifacts. I can't remember how my love of vintage garments and design history started, but my dad was always interested in art and antiques, and my aunt in Chicago loved jewelry and wore amazing vintage pieces. In a rural area with limited choices, vintage gave me uniqueness and an effortless, grounded style.
I started collecting 1920s jewelry as a teenager by going to auctions. I would go with my father and be one of the only children there. In fact, since this was a country area, there were a lot of farmers looking for equipment! I once found a platinum 1920s ring that I paid no more than $10 for at auction. Oh, the glory days!
Period-wise I guess the 60s-70s is my favorite. Then again, Art Deco design can be magical. And designers who created an aesthetic all their own appeal to me: Paco Rabanne, Courrèges, Alexander McQueen, John Galliano, Thierry Mugler and Jean Paul Gaultier. I do love Yves Saint Laurent for his optimism, style and wearability. Jewelry designer-wise, Kenneth Jay Lane, BillyBoy*, Mimi di N, Countess Cis, Diane Love, Calder, William De Lillo, 60s Pierre Cardin jewelry…. I could go on and on.
In the sale, there are a few iconic Tom Ford for Gucci leather pants. I've seen the original editorials of the pants on models and they are just fantastic. I love the giant amethyst gold ring—that is so appealing! There is a great Chanel magnifier necklace and some Dior necklaces that are fun, but also unique vintage jewelry of various labels. In terms of clothing, there's everything from Alaia pants and Prada dresses to Yohji Yamamoto." —Sara, owner of Sarara Vintage Couture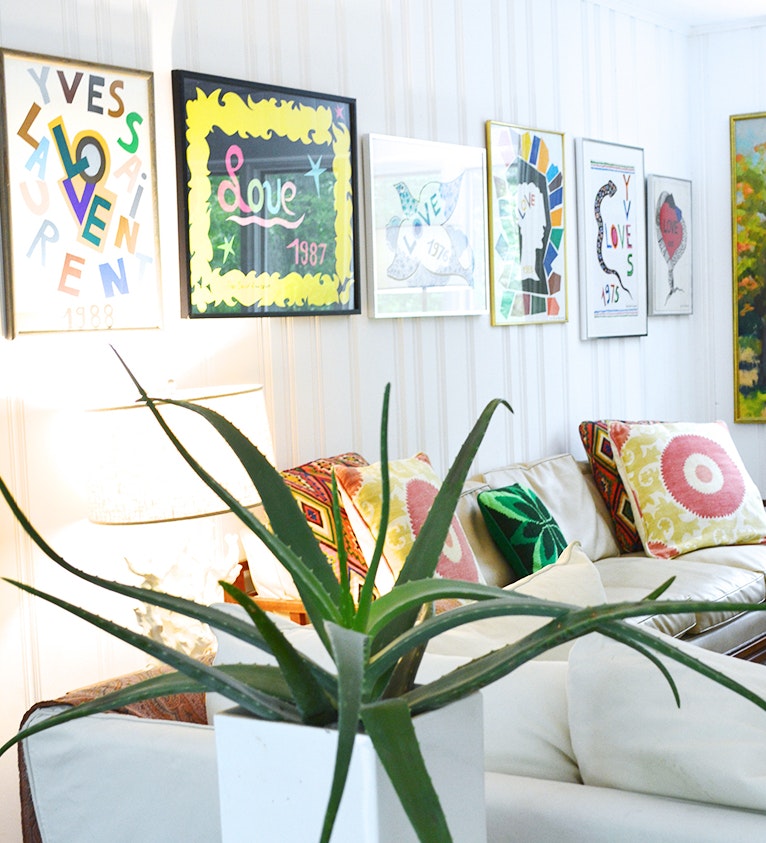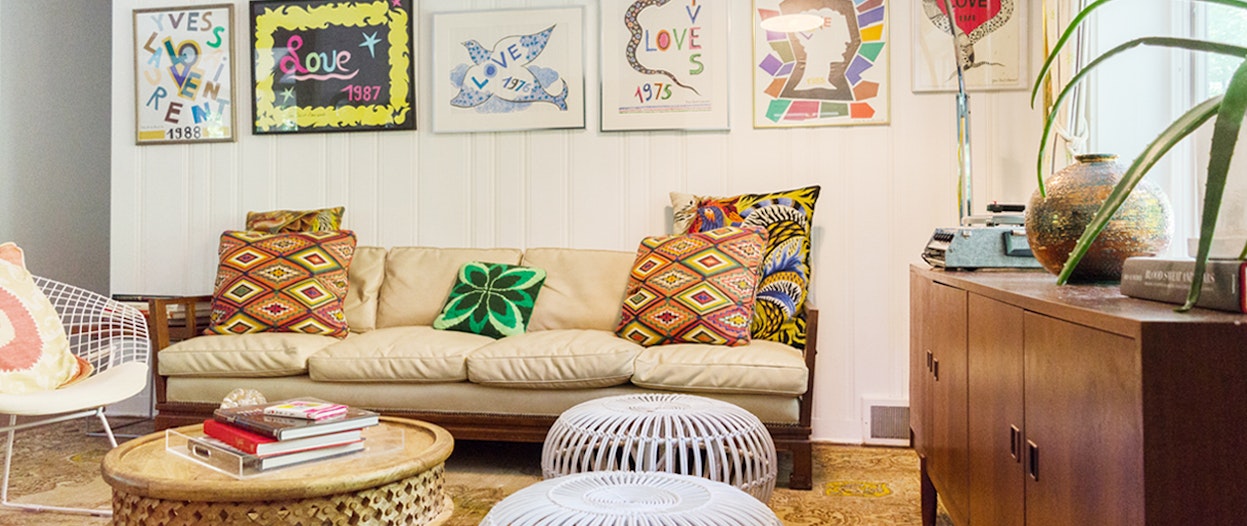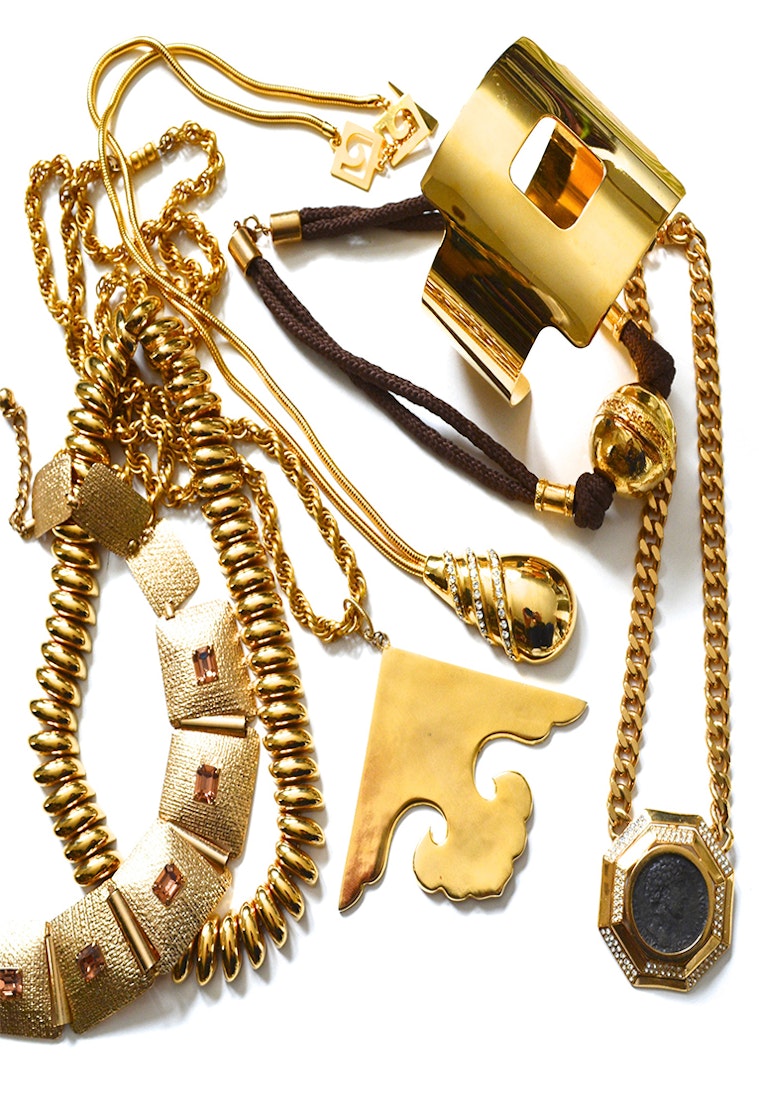 Where do you find the pieces you sell?
It is all me, 24/7. The hunt for jewelry today is much harder and time consuming than it was when I was younger. It involves client archives, worldwide collections, auctions and beyond. Sometimes I've been lucky by finding something special in an unexpected place. You cannot judge a book by the cover when it comes to vintage archives.
Why are vintage pieces—fashion, jewelry or accessories—great to layer into a wardrobe?
Fashion is cyclical, and you will always see some styles return. Vintage can be brought in to complement new pieces and add originality. I think it offers a foundation for people who haven't completely found their own style yet. Plus, even if some pieces were mass produced, chances are that most didn't survive, so you won't see your look on everyone.
What's in demand now?
The 80s and 90s, even if many people argue that they aren't vintage. I tend to look for older pieces, but I can't ignore these decades either. I'm having fun with the pieces John Galliano created for Dior during the 90s, Gaultier, Prada, Comme des Garcons, Tom Ford-era Gucci, etc. Some of these are in this auction, as many came from a former fashion editor's wardrobe.
What accessories trends are you seeing?
I try not to stick purely to trends, but I do keep track of their ebb and flow. This SS17 [Spring/Summer 2017, the latest season that designers recently sent down runways] had a slew of accessories. The emphasis on shoes was clearly there with amped-up sneakers and big soles, and metallic was everywhere, from shoes to sunglasses. Bags did seem to be getting smaller and more utilitarian, and if they weren't small, they were embellished or had a message. To be honest, it was all very late 80s-early 90s, which I was there for the first time around. Wait, am I vintage? Nah…