Louis-François Cartier founded Cartier in Paris in 1847. Although Cartier was commissioned to design jewelry for a number of high-profile royal clients, it was his grandchildren who were responsible for establishing Cartier as a worldwide luxury watch and jewelry brand during the early 20th century. His grandson, Louis Cartier, was the first jeweler to successfully utilize platinum in the production of jewelry, making him one of the most sought after jewelers in Europe.
In 1904, Cartier pushed against the prevailing attitude that gentlemen should only use pocket watches with the introduction of their iconic Santos de Cartier wristwatch design. The success of the Santos watch was quickly followed by a number of new Cartier wristwatches, including the Baignoire, Tortue and Tank designs – all of which are still in production today. Over the last century the Cartier brand has grown to include not just luxury watches, but also leather handbags, rings, bracelets, necklaces, eyewear and more.
At EBTH, you will find an assortment of vintage Cartier watches and jewelry for men and women, as well as newer pre-owned Cartier pieces, all at auction prices. Plus, you have the added security of knowing that all our used Cartier jewelry is certified to be 100% authentic.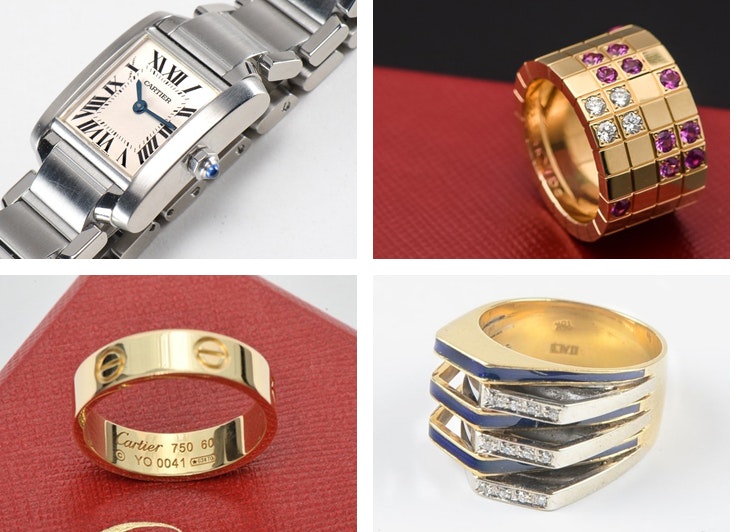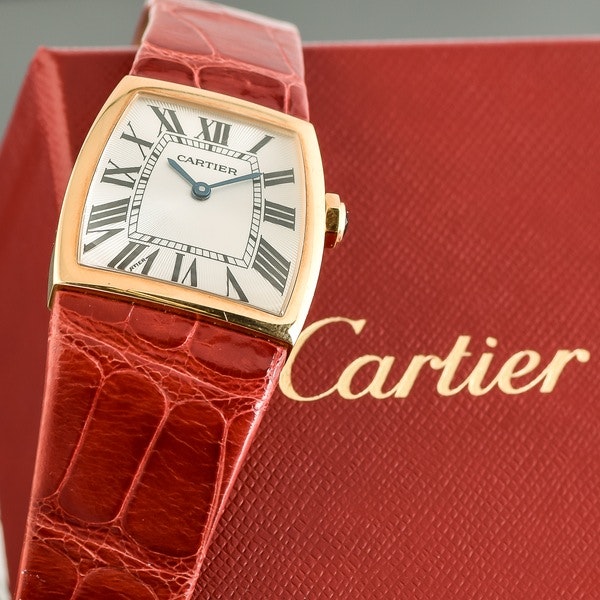 Selling Your Used Cartier Jewelry?
Remember, EBTH isn't just the best place to buy used Cartier watches and jewelry online, we are also the best marketplace for selling your used Cartier items. We have a dedicated bidder base of Cartier collectors and luxury watch enthusiasts who are always wiling to pay top dollar for a used Cartier piece that's in great condition – with a special focus on vintage Cartier. That's what makes EVERYTHING BUT THE HOUSE the top second-hand Cartier market for sellers looking to get the highest bids for their used jewelry and watches.
If you have a Cartier piece you're interested in selling, please contact EBTH today.