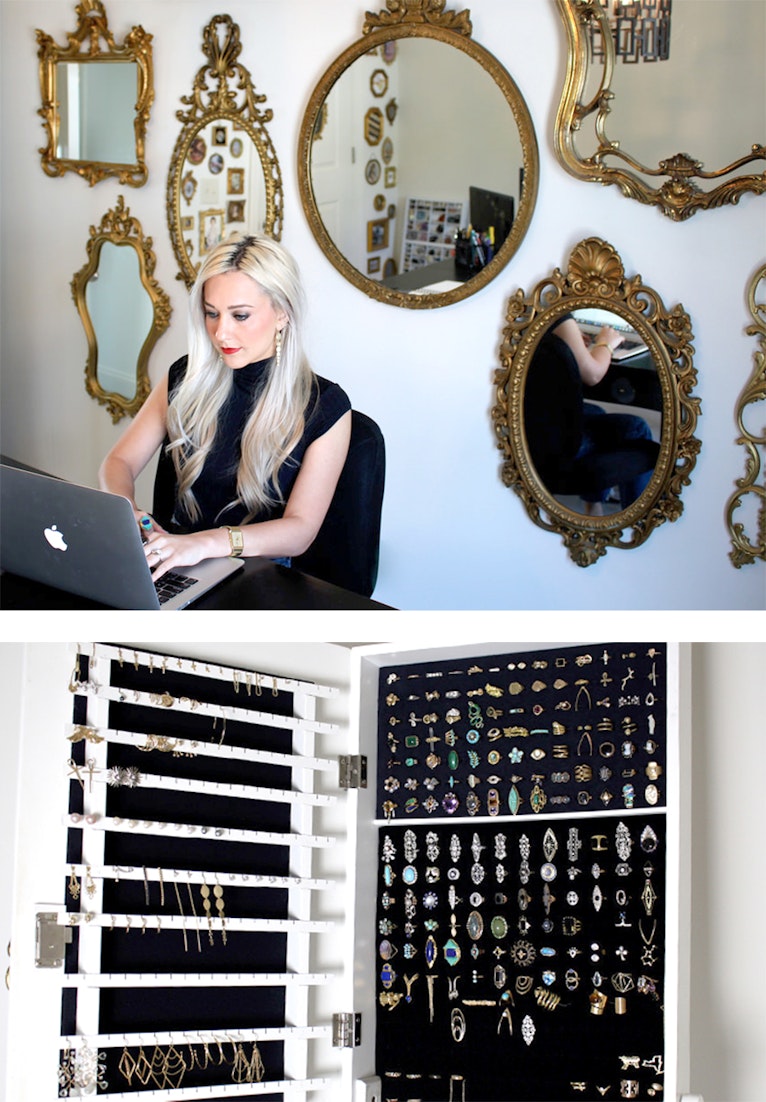 Danielle Miele's jewelry box can fit over 300 rings in it before it reaches max capacity (not counting her extensive antique baby ring collection). "I've been learning how to edit my collection, which is why I'm selling so many–including all of these with EBTH," she shares.
For the gemologist, collector, and Gem Gossip blog founder, the hobby started early. At the tender age of four, she remembers piling on her mother's jewels and poring over her favorite page in the family encyclopedia: D–for diamonds, of course.
Since then, her passion for jewelry has evolved into a career, a blog, and a following of over 147,000 on Instagram alone. Her blog, Gem Gossip, began in 2008 while she was working at a local antique jewelry store. It was a way for Danielle to document her favorite jewelry, discuss trends, books, upcoming auctions and designers shops around the world, all while honing her craft for appraisal and achieving a gemology degree from the Gemological Institute of America.
You can follow Danielle on her journey across the country as she visits different jewelry shops and designers for the current Gem Gossip project, #JewelryRoadTrip, which she describes as, "The perfect way for my thousands of antique jewelry fans to treasure hunt without leaving the house!"

"Vintage and antique jewelry is so fun to collect because each piece has a history and is extremely unique. If you find a ring that is vintage, you might not see another one like it ever again!"
–Danielle Miele
1. Educate yourself

Jewelry books are my go-to when I want to educate myself because they cover so many topics, both broad and specialized. My first jewelry book was called "Understanding Jewellery" which gives an extensive overview of jewelry in every period.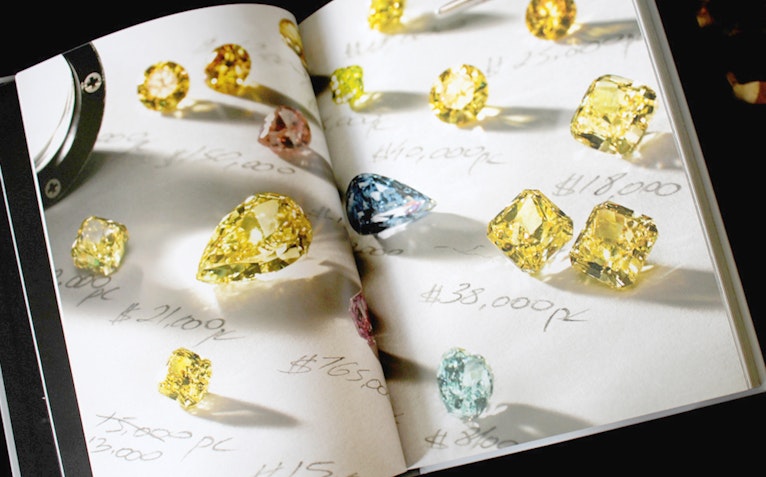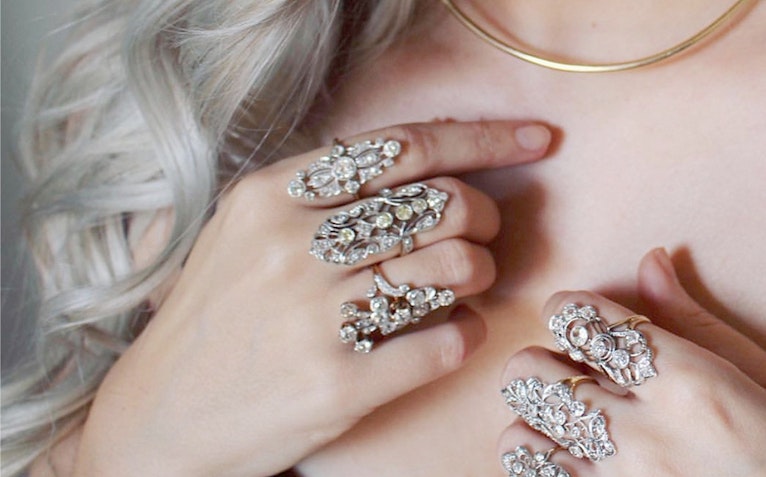 2. Figure out your style

Browsing photos online and on antique jewelry auction sites will help determine which pieces strike your fancy, and which just aren't for you. I love Edwardian and Art Deco diamond rings, as well as Victorian sentimental rings, while I don't care so much for Retro Era pieces or Georgian hair jewelry. Every collector is different, so find what speaks to you!
3. Find Instagram accounts and jewelry blogs to follow

Following social media accounts will also help educate and hone your style. You can follow me on Instagram @gemgossip and search my hashtag #showmeyourrings to find others who are posting pieces from their collection. We are a big and inviting community of antique jewelry lovers, so you don't want to miss all the fun.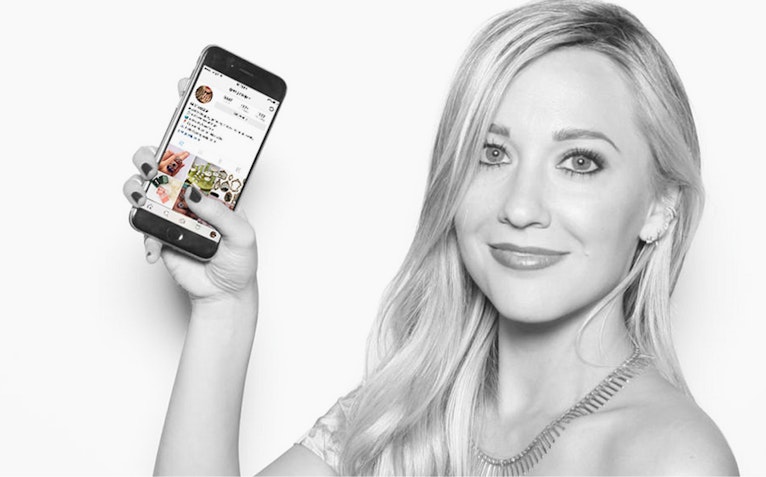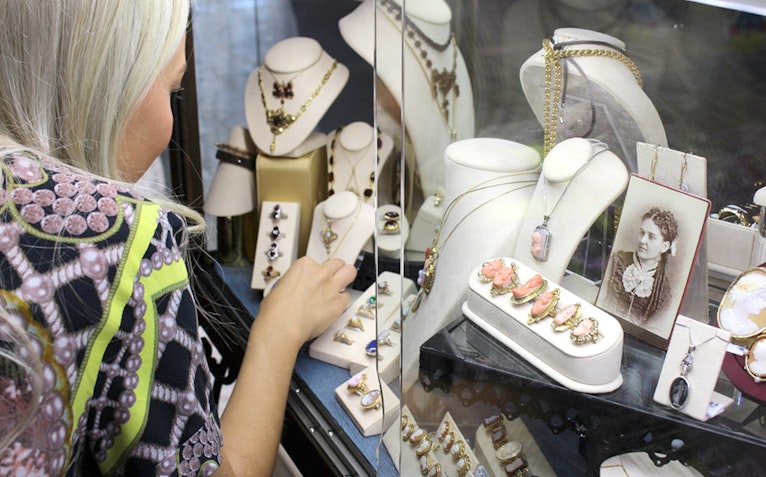 4. Visit antique shops and always ask questions!

Sure, you can browse for hours online, but out in the real world is where you can see, touch, ask and converse with dealers to learn as much as you can. Be curious and don't be afraid to ask a "dumb question." My experience is that the most part, seasoned veterans of the antique jewelry business love to educate, so be ready to soak up the knowledge.
5. Start small with your first purchase

Most of my first purchases were smaller items — you don't really want to start off on the higher end of the spectrum when you're first learning. I've made mistakes in the beginning, both in terms of style (things I wouldn't really wear today) and authenticity (I bought a couple rings that were sold to me as Victorian, but were reproductions). Luckily these items weren't too expensive, so my mistakes didn't hurt me.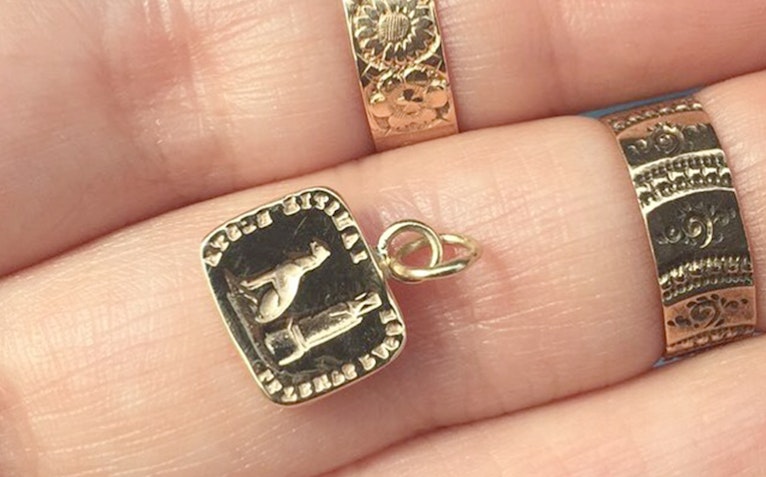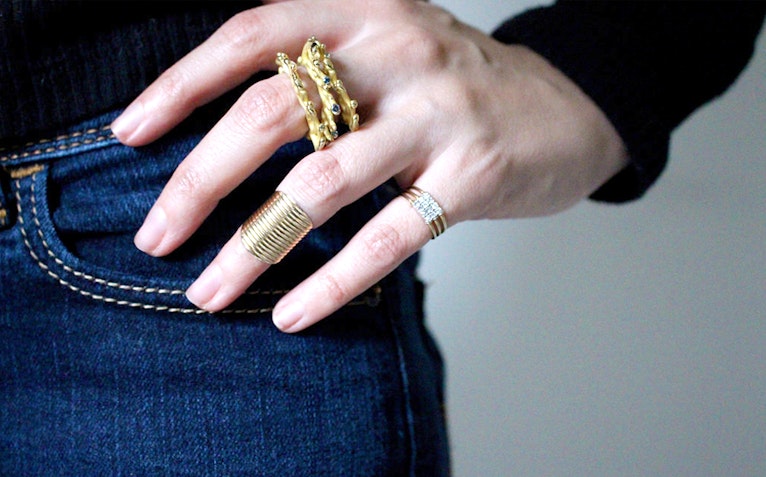 6. Don't be afraid to mix metals or style eras

Feel free to not play by the rules — or at least, the rules that you've heard along the way. Sometimes I hear people say some crazy things that get stuck in their head and they won't seem to budge because of them. For example: "I can't wear opals because it's not my birthstone," or, "You can't mix white gold and yellow gold together." Break free from those random rules you've mysteriously adapted to over the years.
7. Shop at auction

Auctions are some of the best places to buy vintage rings. Not only can you get some great deals, but you're exposed to items from around the world, with styles and price points beyond imagination. EBTH is one of my top go-to sites to hunt for jewelry. I love how everything is authenticated and clearly described. One of my most favorite finds (the diamond and black elongated ring pictured here) came from EBTH!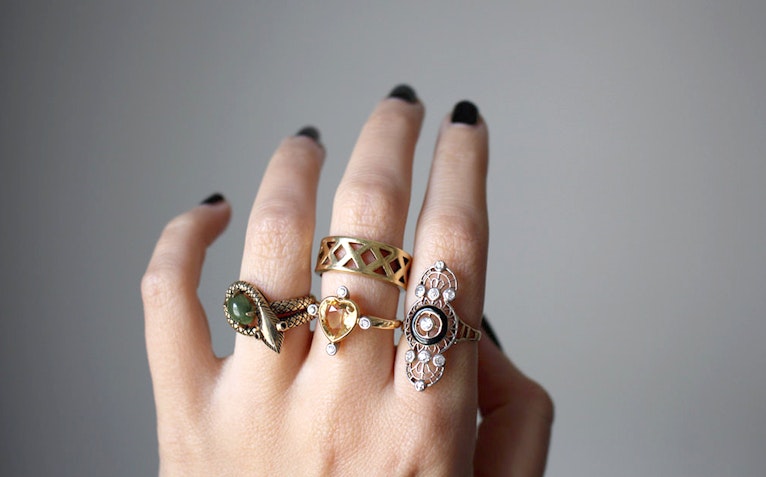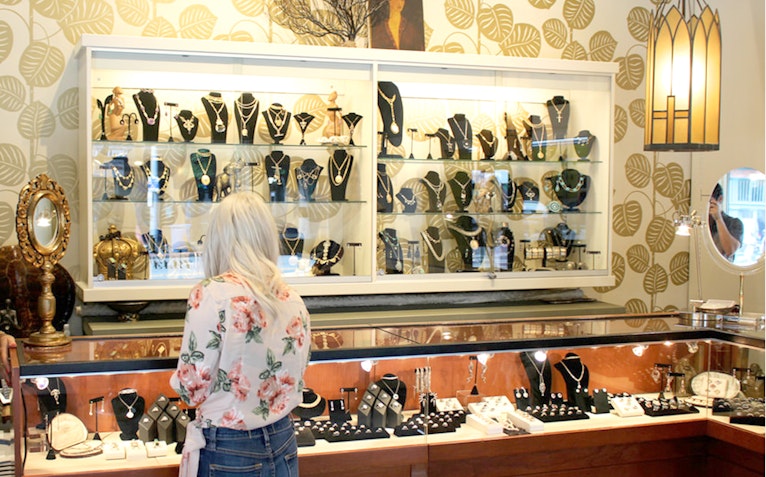 8. Plan on road tripping to antique jewelry shops or shows

I document lots of fabulous jewelry stores across the US on my blog (#JewelryRoadTrip). Whether you live in Seattle, LA, NYC, Miami, or anywhere in between, there are some amazing jewelry stores near you! Plan a little road trip to visit some that grab your attention for an ultimate vintage ring shopping experience. And the abundance of antique jewelry shows is fun— you can mark your calendar and attend so you can have access to several great dealers that may be set up at these shows.
9. Always haggle

When you're ready to make the purchase, always haggle. Cash is also another great option and helps with getting a better deal. You never know just how long the seller has had a certain piece, so he or she may be willing to give a bigger discount than you first suspected.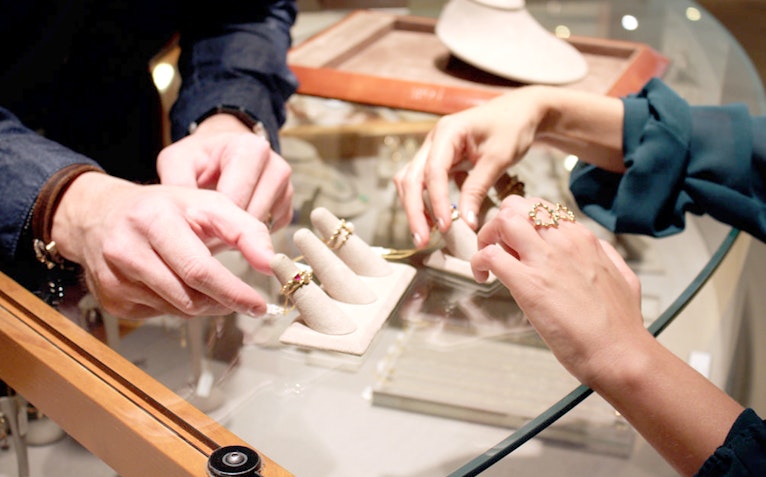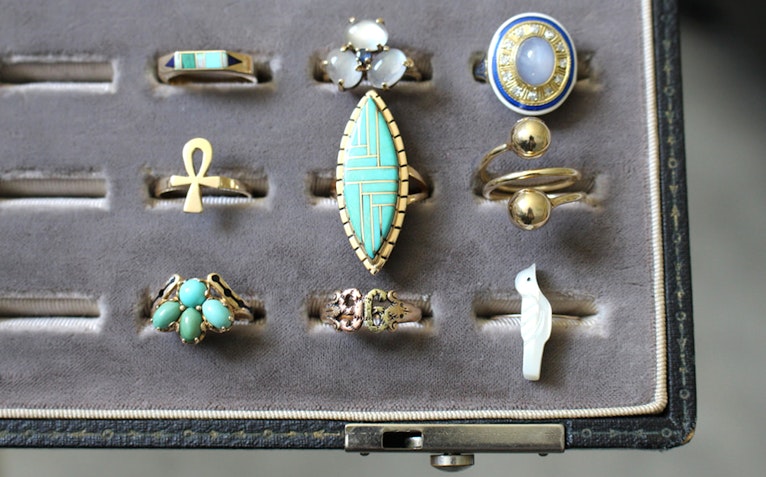 10. Take care of your collection, always edit, and repeat!

Once you've collected several vintage rings, make sure you are taking proper care of them by cleaning them when needed, storing them in a safe place and not wearing them while performing vigorous tasks. Editing your collection is a vital part of collecting, so sell items you no longer wear and refine your collection to your best pieces. Of course, I like to say we can always start back at the top of this list, and keep collecting! Happy hunting!