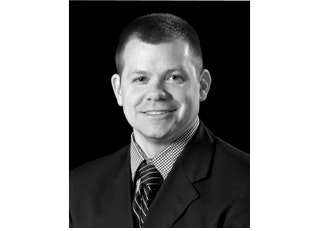 Jonathan Nolting is an all-around expert who leads EBTH's authentication process for furniture. He takes a look at each piece and identifies it's traits and origin. "The hard part", Jonathan says, "is dating the piece, in addition to identifying the style."
Investigate the Wood
Look at the secondaries, including the backs of case pieces, pull out the drawers, and look underneath chairs. If there is a dust cover on the underside of an upholstered piece, don't be afraid to remove it, as there could be a maker's mark. Doing so also allows you to examine its construction. Also, look for score marks (also called scribing lines) aligning the dovetails, as this indicates that they were hand-made rather than machine-made (machine made dovetails started in the late 19th century). Also keep an eye out for wear where the drawers contact the case. Finally, oxidation or darkening of the wood on the back or underside of the case can be a clue as to how old a piece of furniture is.
Look for and Identify Additional Marks
Look for tool and saw marks. Circular saws began to be used around 1840. Therefore, if you see curved saw marks rather than straight ones (as left by a pit saw or a water-powered mill saw), then you know it's a 19th century piece rather than one made in the 18th century.
Examine The Nails
Look for black marks or oxidation on the wood around the nail, which indicates that the nail has been there quite some time. Until 1800, basically all nails were wrought by hand. They are irregular in shape and not uniform like modern nails. Examples of hand wrought nails are roseheads, which have a petal-like head. Nail-making machines started to be used at the end of the 18th century. They produced cut nails out of flat metal with L-shaped heads or no heads at all. Wire nails were born around 1880, and they are the only nails with round shanks and flat, perfectly round heads.

Check the Screws
Hand-made screws (prior to 1850) have off-center heads while machine-made examples (after 1850) are perfectly centered. Phillips head screws were not invented until the early 1930s.
Lastly, Consider the Materials Used
For example, plywood began to be used in the late 1800s. Look for old glass. It is slightly tinted and perceptibly uneven with waviness and imperfections. Perfectly smooth glass was not produced until the end of the 19th century.