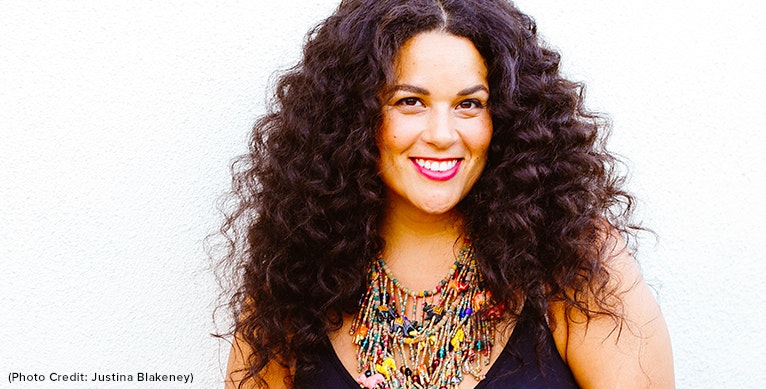 You know her as the vibrantly bohemian design maven behind The Jungalow – the blog and design studio dedicated to celebrating all things "jungalicious" in and out of the home. As a blogger, Justina Blakeney has cultivated a following of millions on her Pinterest account alone, which acts as a lifestyle mecca for readers inspired by her signature boho-tanical style and décor. Now a published author, artist, designer, creative consultant and EBTH shopper, Justina's globally-influenced aesthetic continues to influence an audience who seek to bring their interior to life with the wildness of the outdoors. In this installment of Tips of the Trade, Justina generously shows us the Jungalow ropes and shares her tips for blurring the lines between indoors and out.
1. Plant foliage in surprising places.
Adding green to unexpected places can make a big impact. I love sneaking plants into little drawers or unusual vessels. One place I'm really loving adding greenery these days is my kitchen! I have herbs growing in terracotta planters all around, but I also have succulents like String-of-Pearls dangling down from the kitchen shelves. It's so vibrant and fun!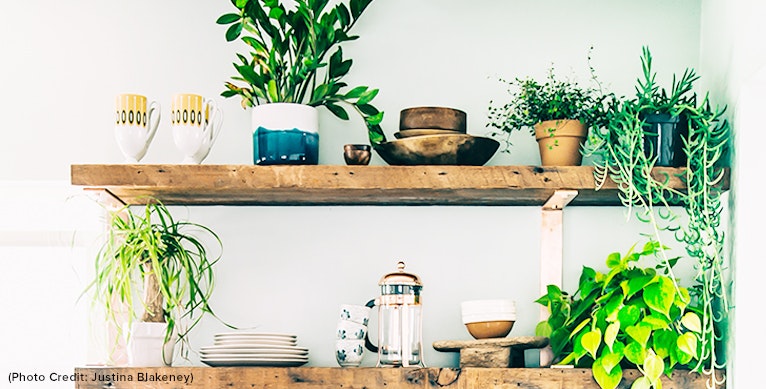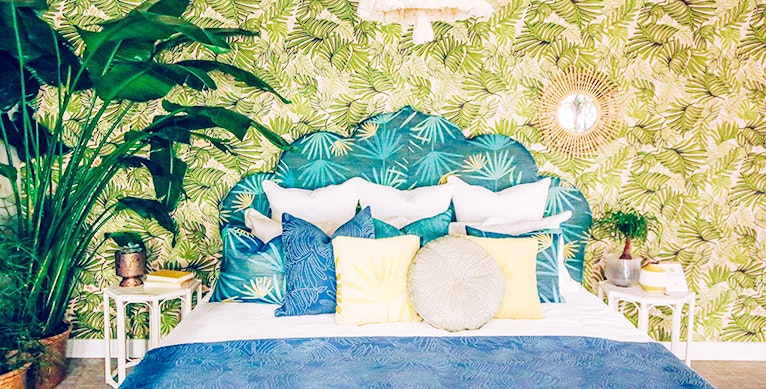 2. Go green with leafy art, botanical prints and tropical patterns.
Bringing in plants can make any room feel like a tropical (or desert) escape, but if you don't have the right conditions for plants to stay happy, cut leaves in a vase, or even botanical art or leaf-print textiles and wall coverings, can add a lot of life to a room.
3. When it comes to materials, seek organic.
I love natural materials: teak, live-edge and reclaimed wood, rattan, jute, hemp, recycled glass… and I like to contrast those natural materials with hand-woven textiles and bright accents. Also, I love anything with a colorful tassel!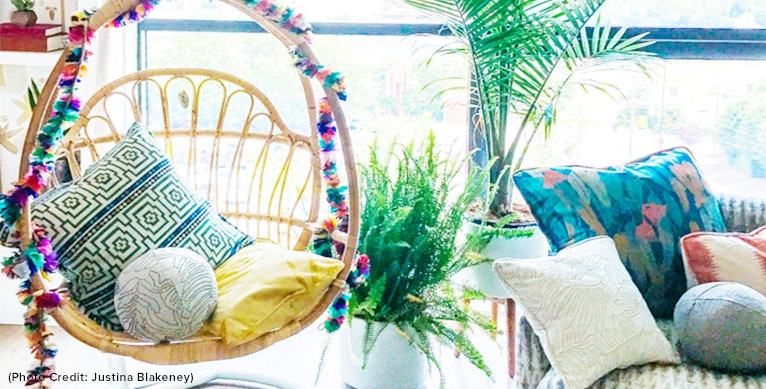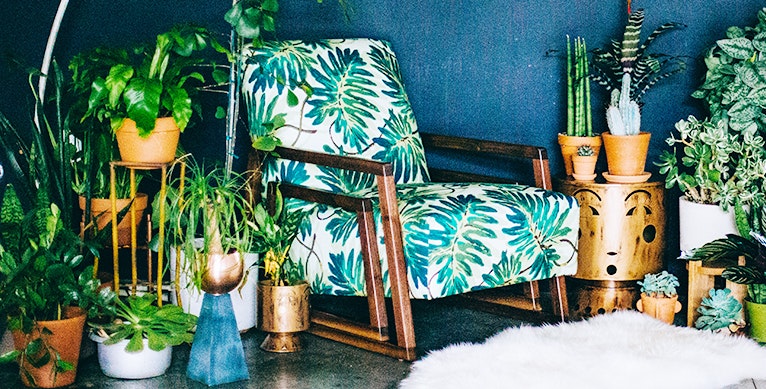 4. Indoor and outdoor furniture can cohabitate beautifully.
Rattan furniture especially makes the transition from outside to inside very smooth and is a great way to add some laid-back vibes to a room. Plus, if you're having an outdoor party, you don't have to worry about bringing some of the 'indoor' furniture back outside for the day.
5. Multitask with textile tactics.
Textiles are a great way to incorporate color, pattern, and texture. Whether it's from your world travels, a local flea market, or sites like EBTH, textiles are easy to carry and store; they come in handy for a million different purposes, from covering a sofa to creating an instant wall hanging, and they're always a great inspiration when you're deciding on how to pull a room together.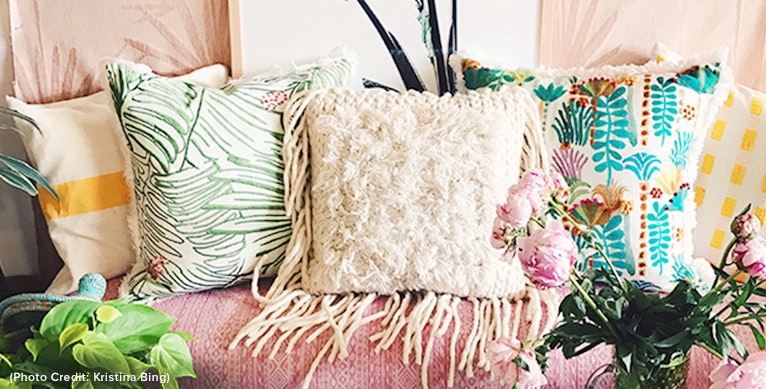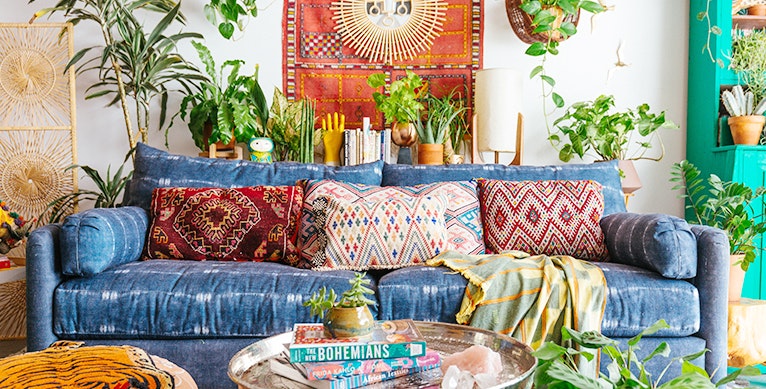 6. Get into the color scheme of things.
I truly enjoy using and mixing colors in unexpected ways. At the moment, jade green mixed with terracotta's rusty hues are calling my name.