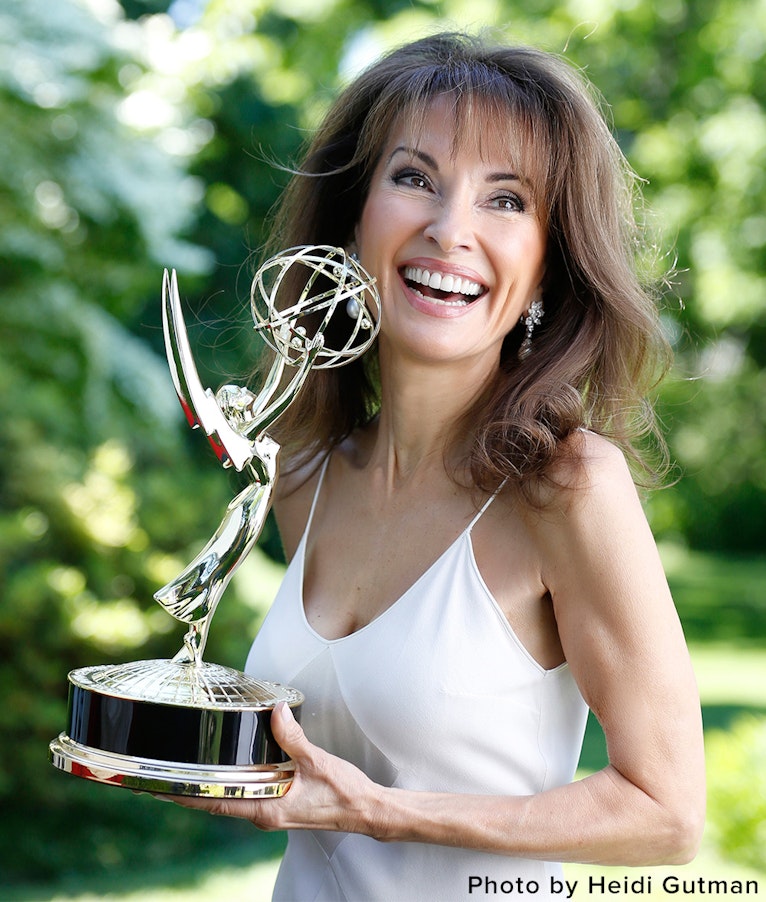 Ask Emmy Award-winning actress Susan Lucci how frequently she sorts through her closet for a good old fashioned cleanout and she responds with a laugh: "Not frequently enough!" Thanks to a recent home renovation, however, Lucci went looking for pieces she might part with, both inside of her closet and around her Long Island home. The process was difficult: "It's just my nature to hold onto things. I buy pieces that last for several seasons," she explains. Using a few guidelines, Lucci was able to make the tough decisions about what to keep, what to donate, and what to sell in an EBTH auction, with a portion of proceeds benefiting Little Flower Children and Family Services of New York. "One great thing about this collection is the variety of accessories," says Lucci about the sale which also includes memorabilia from her career. "They'll suit a lot of people. No matter what size, you can incorporate them into your wardrobe." Read on to see her tips for cleaning out a closet.
1. Try it All On
"I try on everything. Do I still like a piece? Does it fit? And if it doesn't fit, is it worth having an alteration?"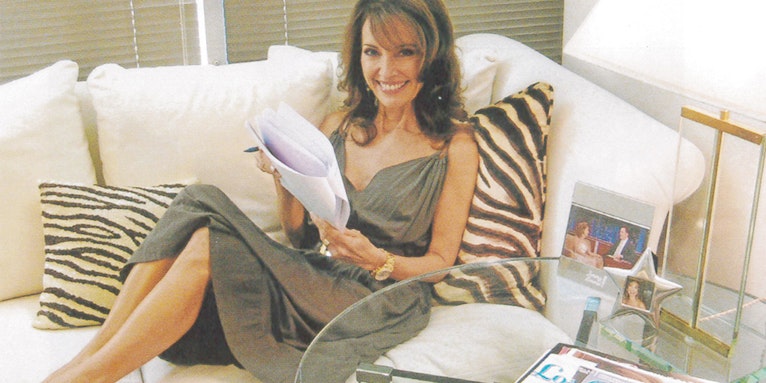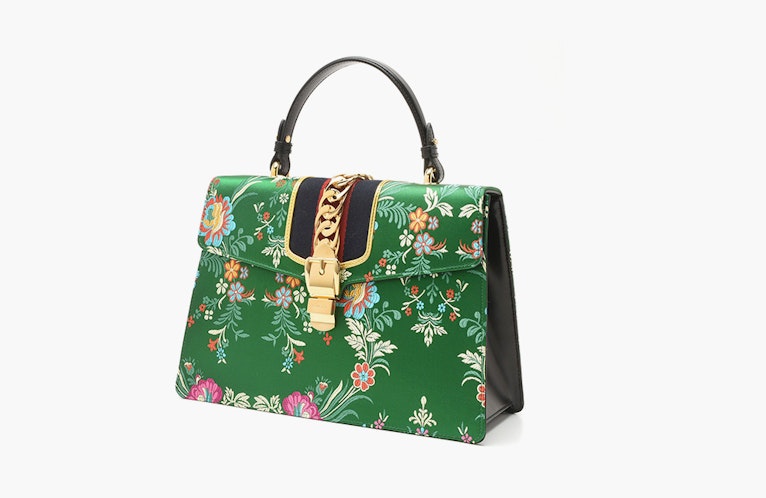 2. Don't Abide the One Year Rule
"For me, one year is too fast. I do a lot of travel; my work takes me to L.A., Toronto, Philadelphia, to Palm Beach to visit my mother. So I don't get to wear all of the pieces in my closet that I like. Or maybe I didn't get to wear a suede or a python piece because it was raining every time I was home in New York. For instance, I love the emerald green Sylvie Gucci bag with the top handle, but I wasn't reaching for it because it's silk brocade, and it was raining every time I was at home. But it's so gorgeous and iconic."
3. Look at Past Photos
"I googled myself! I saw some of the pieces I wore in photos that have been around for many years, and although they are gorgeous, I'm probably less likely to reach for them. It's painful for me because I like everything!"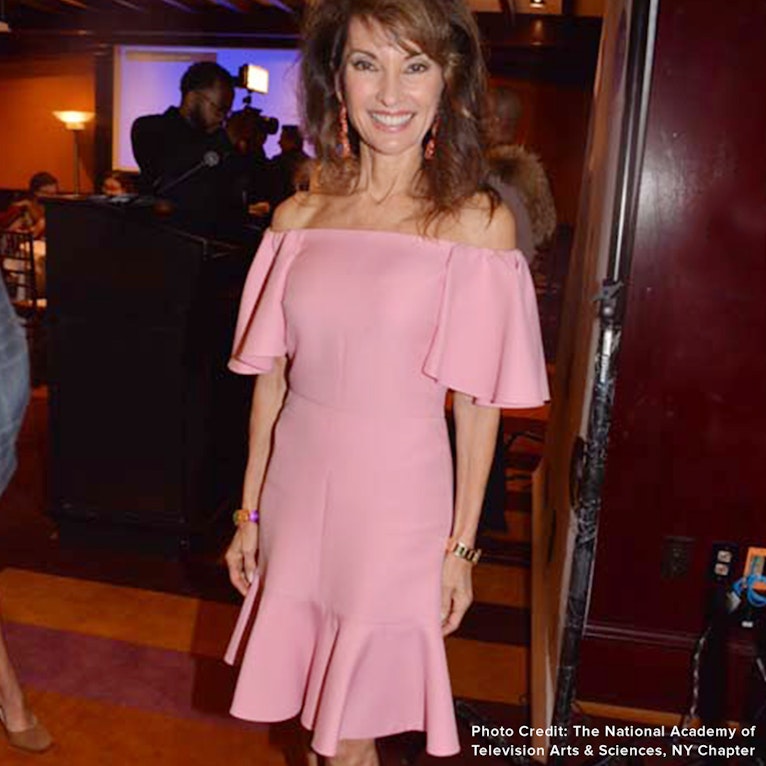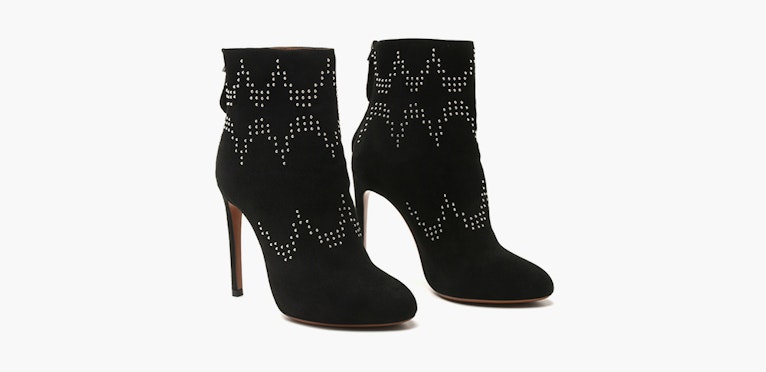 4. Serious Shoes are Seriously Heavy
"I almost can't believe I am giving those Alaïa boots away, but when you travel so much, shoes can weigh you down. My husband is always begging me to put fewer into my luggage."
5. Think of Others
"I tried on so many sweaters! We have cold weather coming, so I am going to donate warm sweaters and coats to a local charity that services homeless families. I also came across so many teddy bears — I have no idea how I amassed them, but I'm going to give them to Little Flower Children's Services, who are also the recipient of some sale proceeds."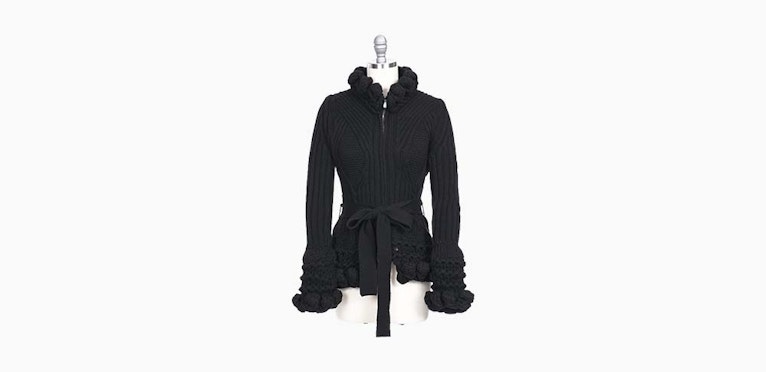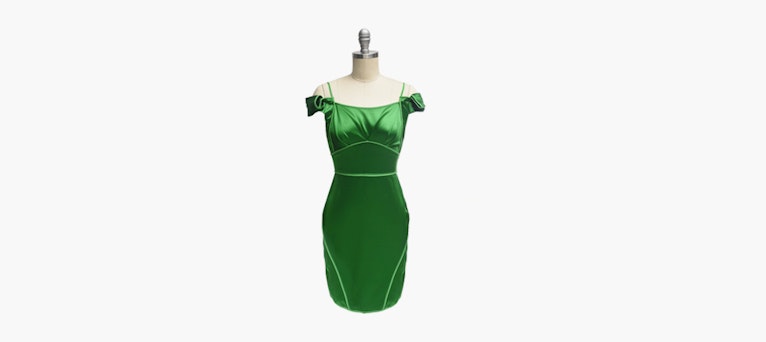 6. Revisit Events
"The emerald green Zac Posen dress was difficult for me to give away because I wore it so much in my personal life around the holidays; most recently at a Christmas tea shower that I gave for my grandson Brenden after he was born."
7. Hold onto the Memories; Not the Item
"I had a hard time giving that up because it fit so beautifully — it's very figure flattering. But moreover, I wore it to a luncheon held by Joan Rivers, just after she had returned from India; she had everyone adorned with a bindi as they walked through the door. It was at the Plaza Athenee, and I was able to run out of filming All My Children. This suit gives me wonderful memories of being in Joan Rivers' company. She was spectacular, warm, gracious — inclusive. And of course, funny."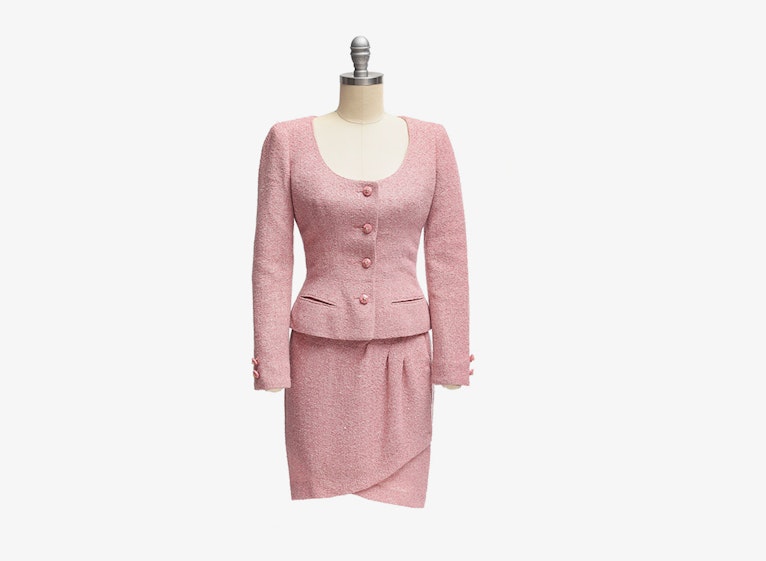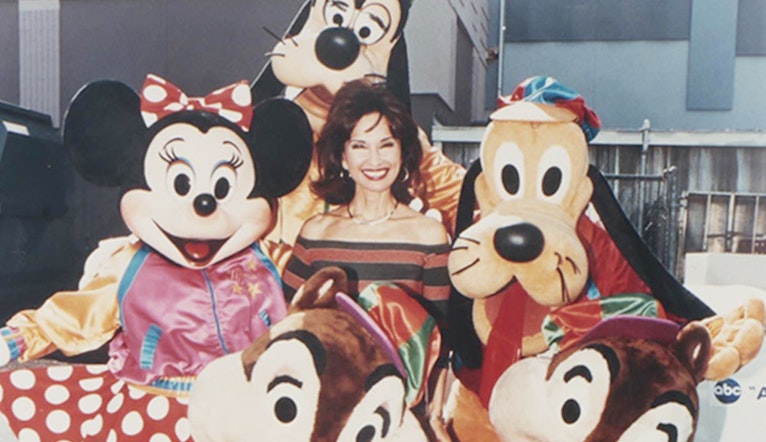 8. Oh Minnie, You're so Fine!
"Because this cleanout stemmed from a home renovation, it extended beyond my closet, and there are so many pieces of memorabilia that fans may recognize. One of my favorites is a picture with Disney characters from Super Soap Weekend at Disney World. The parades during that weekend just blew me away: there would be over 20,000 people lining the streets — sometimes 40,000. I remember I had a hard time not just losing it — I was just so touched."
9. Consider the Size
"I love Paris, and I was drawn to that black Chanel tote like a magnet. I wore this back when I launched collective of activewear on QVC. My eye tells me it's just a little too big because I'm so petite, but for someone else, it could be perfect."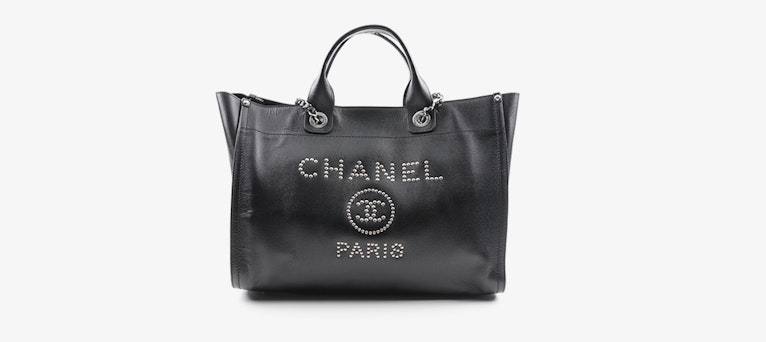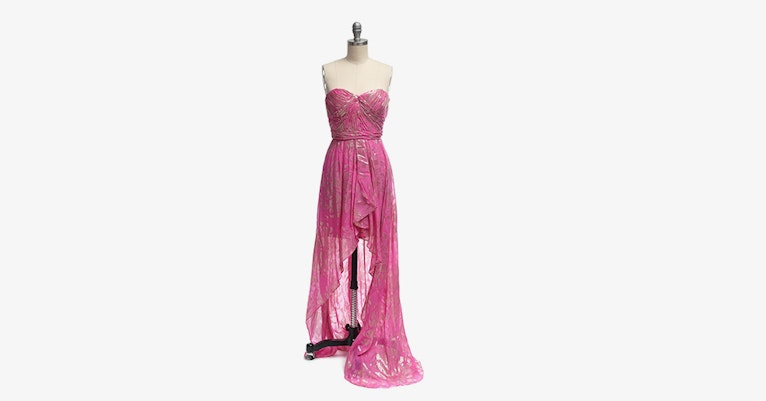 10. Pass it On
"The hot pink Aqua strapless dress was actually something that I wore in my Discovery Network series, Deadly Affairs. Occasionally, I'd get to take home the wardrobe!"