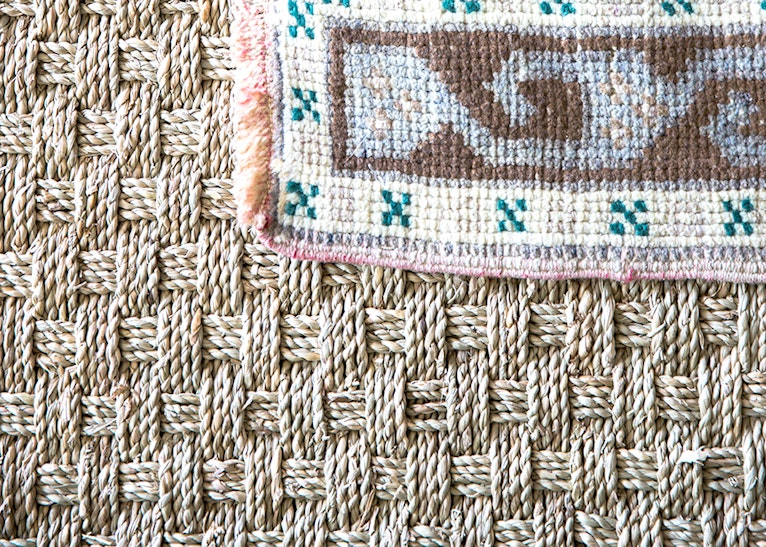 1. Start with the basics
Large sisal or jute area rugs are a perfect canvas to layer under unique furniture and textiles. Natural fiber rugs add the extra warmth and foundation to any room in the house.
2. Invest in one large statement piece for each room
Find a bold piece of furniture like a bed frame to carry the design, then supplement with simple and modern furniture like a glass nightstand or linen lounge chair to complete the space.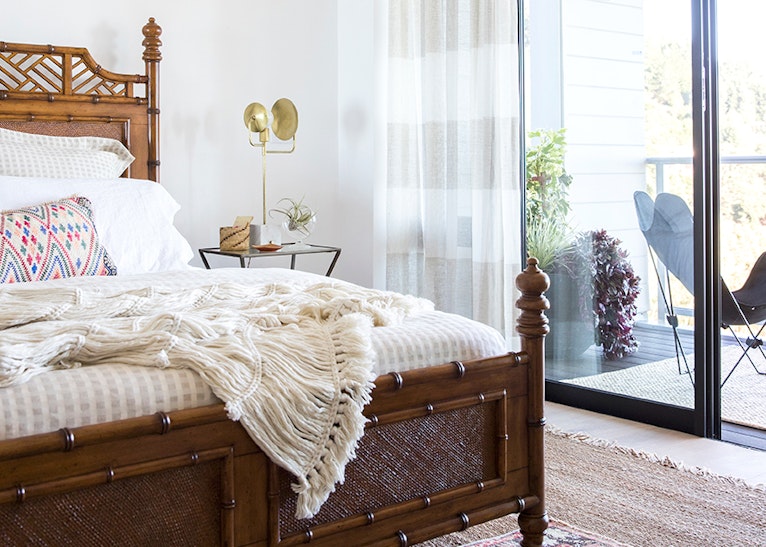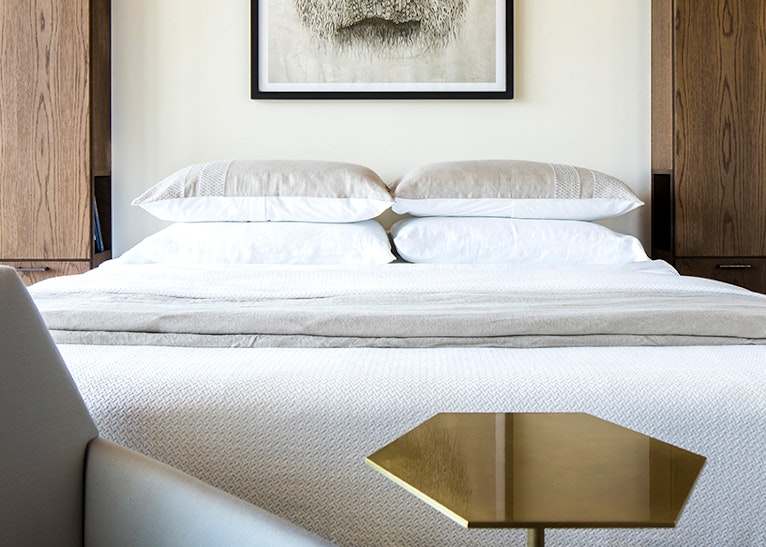 3. New bed linens are a must
For starting fresh, opt for clean white linens and new decorative shams.
4. Don't be afraid to mix and match
Especially when it comes to a table and chairs. A matching dining set is old-school, so try working with different woods to bring an element of contrast into the dining room.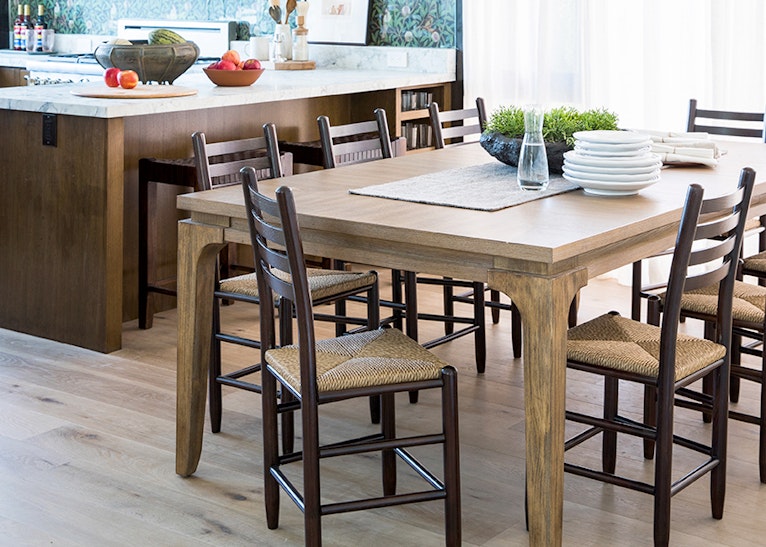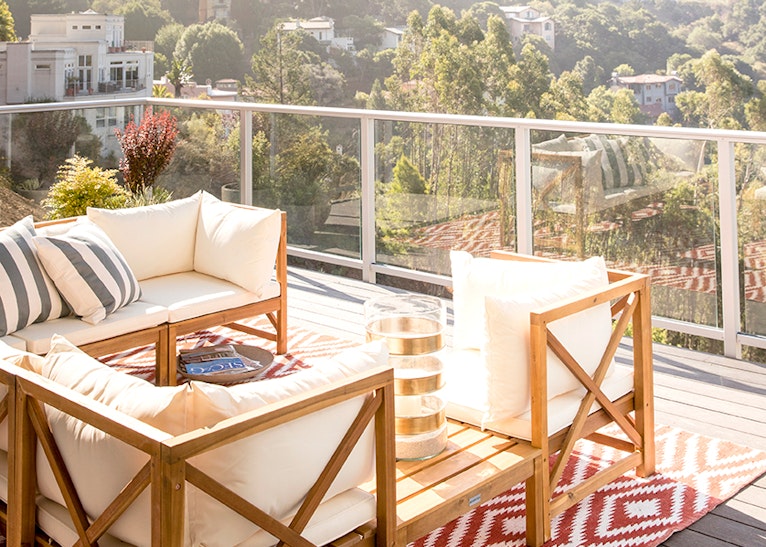 5. Take it Outside
Modern teak wood furniture looks great with any exterior architectural style. Creating a comfortable outdoor living space with durable furniture, accessories and textiles should be as important as a cozy interior.
6. Balance natural and neutral
A golden neutral color palette with a natural wood drum coffee table warms up a modern living room. Layering with soft blankets folded neatly helps balance the contemporary and traditional aesthetic.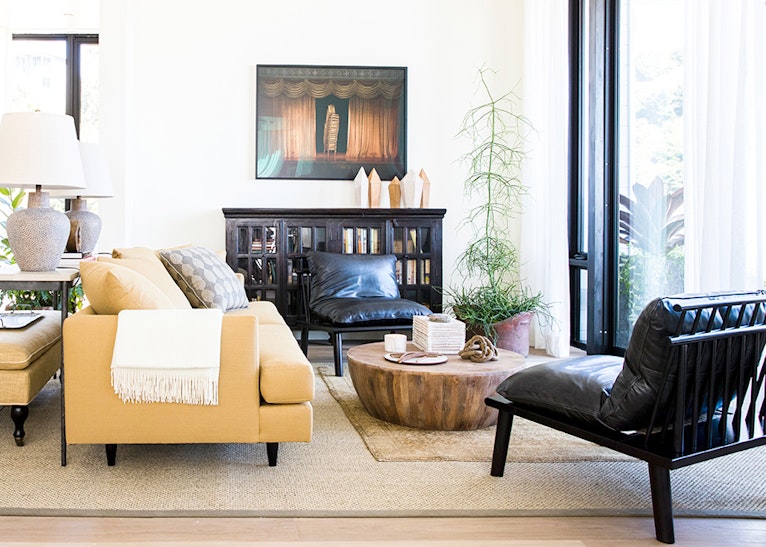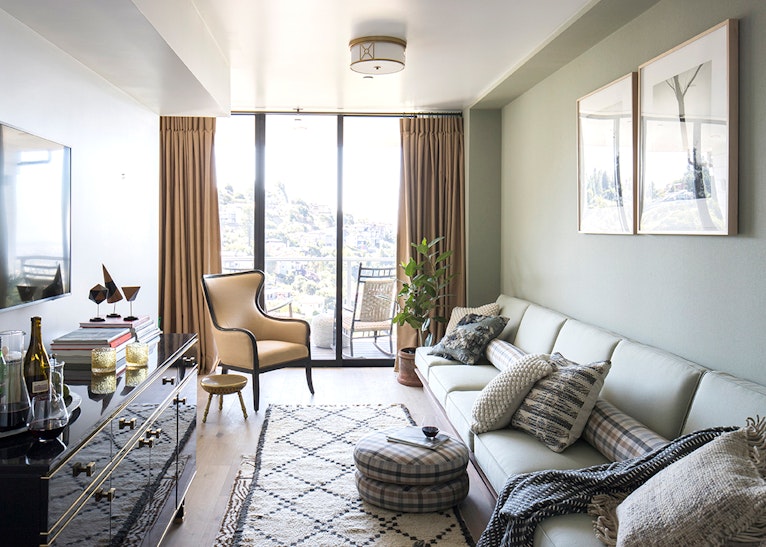 7. Pay attention to the space where you decompress
A media room deserves lots of comfortable seating, cushions and pillows for a playful and cozy relaxation space.