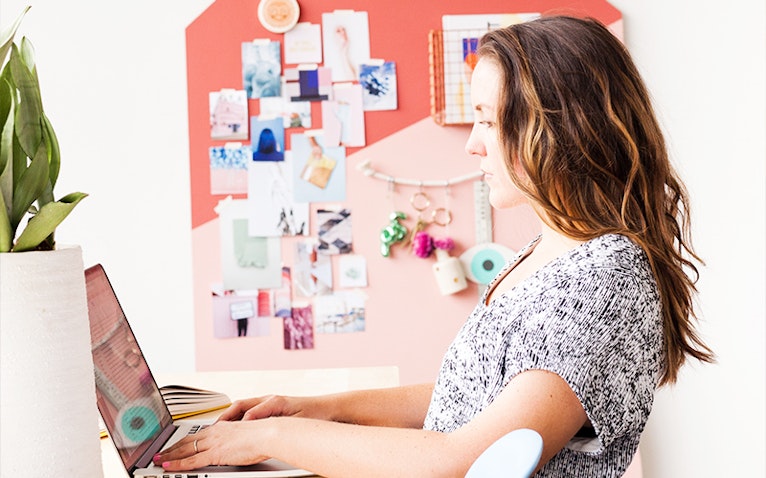 Whether your workspace is where you answer emails, pay bills, or do crafts, it should be the area of your home or office that inspires you to be productive, creative, or to get stuff done. That may mean painting a wall an invigorating statement color, or positioning your table to face a window or favorite artwork. Maybe it's just a modern vase of fresh-cut flowers or one funky succulent. We asked Brittni Mehlhoff of the DIY and design blog. Paper and Stitch what her top tips are when it comes to bringing her workspace to life.
1. Textiles!
If you only do one thing to brighten up your workspace – or any space for that matter– add a few textiles. A statement rug, a few bold pillows, and a vintage throw can go a long way in making a room look and feel complete.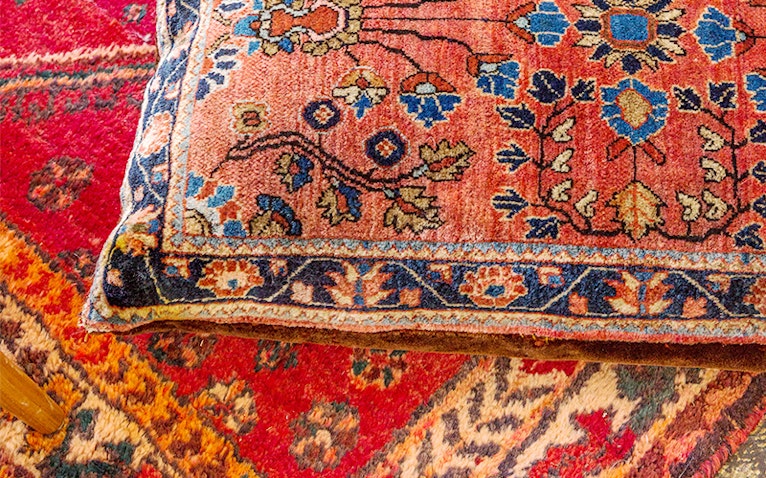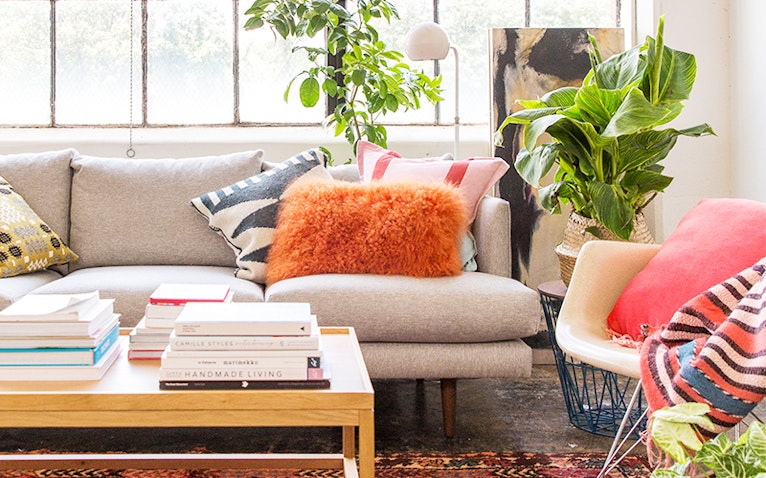 2. Mix and Match.
Mixing different styles, patterns, colors, and textures in a room (strangely enough!) can make it look more cohesive and put-together. The only rule here is that it has to be done with intention. Find an underlying element (color palette, shapes, scale, etc.) that ties everything together to make the mix-and-match process cohesive.
3. Add Something Unexpected.
Life is too short to take yourself too seriously, so why not make it fun with something a bit unexpected? I always look for at least one thing to include in a room that makes me smile or laugh. In this case, it's a beehive basket that I converted into a planter.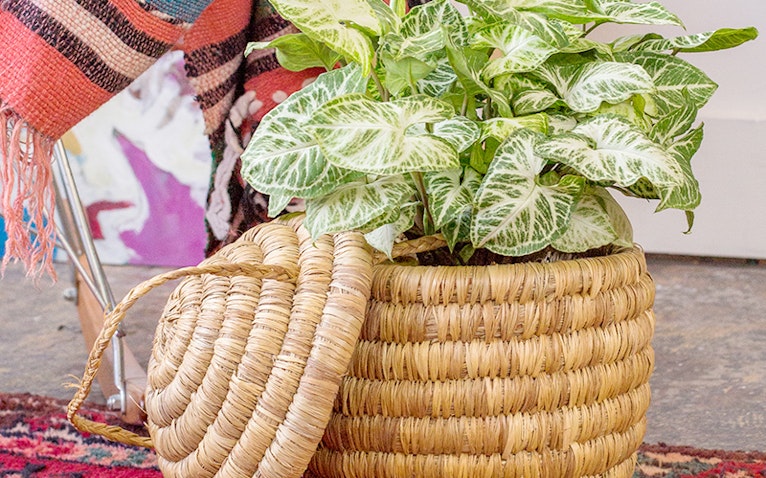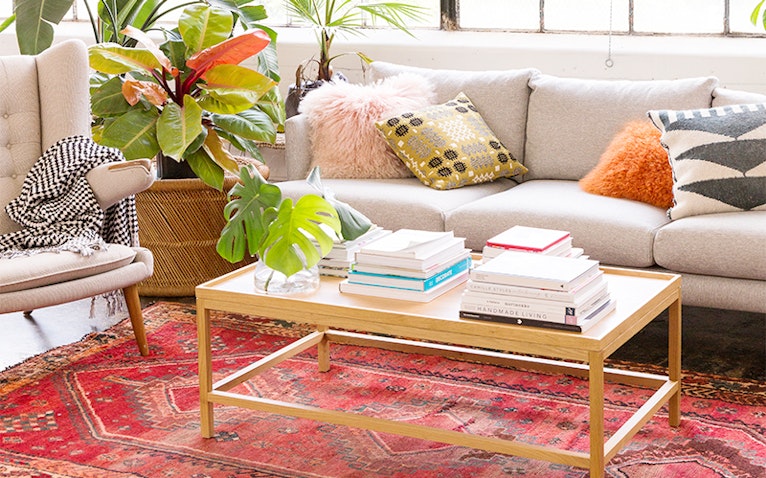 4. Bring It On, Nature!
Natural materials, like wood, rattan, rope, etc. are great for warming up a space in a jiffy.
5. Plant one on me.
Bringing plants into a space is one of the quickest ways to make it feel bright and cozy. Bonus: Plants also help to purify the air and in some cases, even reduce stress. What's not to love?