You know her as half of the sister duo blog team behind A Beautiful Mess, the women's lifestyle company and popular DIY blog. Elsie Larson began collecting vinyl records ten years ago when her then-boyfriend (now husband) purchased their first record player as a holiday gift to each other. "Early on, I'd stick closely to what I knew – favorite albums from recent years. But now, years later, we have an extensive collection including everything from classical recordings (Jeremy's collection) to Katy Perry and Justin Timberlake (my queen and my king) with music from decades past like Dolly Parton, ELO and Michael Jackson." Whether you're looking to begin your own collection, or nurture an existing record cabinet, Elsie shares her tips from over a decade of collecting, listening, and caring for her records.
1. Keep a running list.
"Shopping for records online or in a store can be overwhelming, so keep a list of what you are looking for. I keep mine on a notes app in my phone. I'm always on the hunt for albums by Elvis, Roy Orbison and Patsy Cline."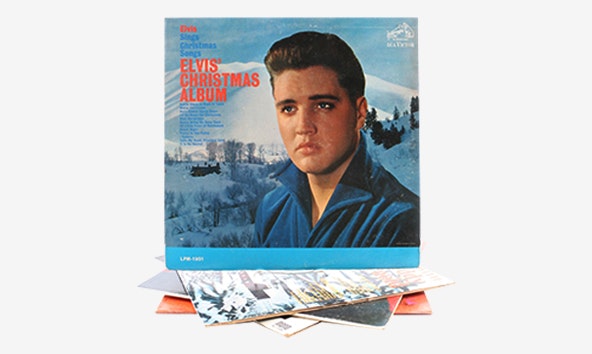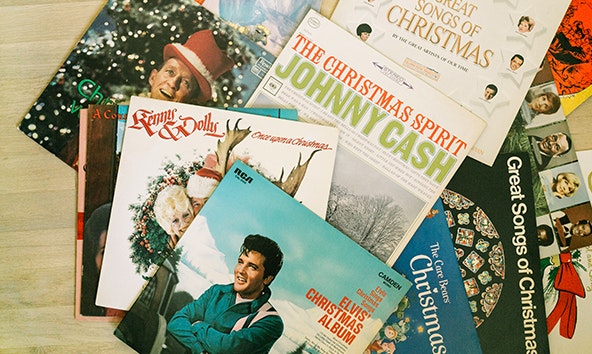 2. Collect holiday records.
"There is nothing more nostalgic than the Dolly Parton + Kenny Rogers Christmas album. I love the Elvis and Sinatra family album as well. I have a special section in our record cabinet for holiday records since I collect them all year, but only reach for them in December."
3. Choose a few artists to collect their full library.
"Pick a couple of your favorite artists to collect every record they've ever released. It's a fun ongoing project to work on through the years!"
4. Store your records upright.
Records should never be stored stacked in a pile. Always keep them upright to prevent damage. Find a place in your home to display your collection with pride!
5. Create a listening ritual.
"I don't want any collections in my home that we don't use so, it's important to me that we play our records on a weekly basis. Creating a time to do that is key. We've found that listening when we're cooking is a great time to enjoy them!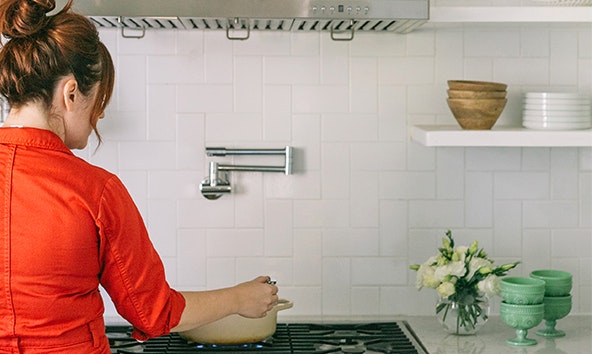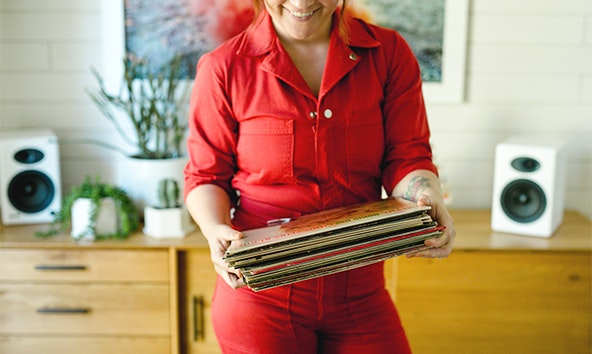 6. Learn how to clean and care for vintage vinyl.
"There are lots of products available to clean vintage records. Try picking up a kit on Amazon and storing it with your records for easy access. A lot of people assume their record is damaged when really it just needs to be dusted."
7. Curate a collection of records for each season.
"Choose 3 to 5 records to keep on the side of the turntable for listening throughout a special month. For example, with the holidays approaching, I have my favorite holiday records ready to go – but I don't like to listen to them too much because I think it makes them more special to keep it random. I also have a record that reminds my husband and me of our first date, and we celebrate that date every year. Keep special records to the side reserved for special occasions!"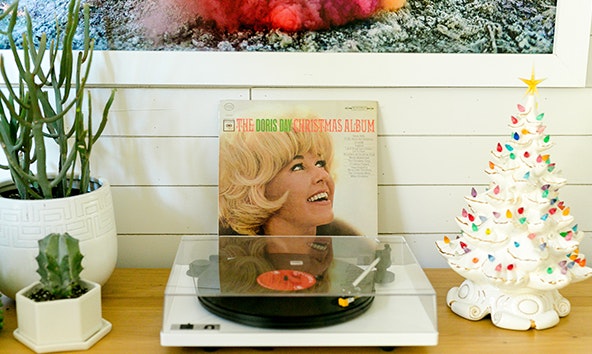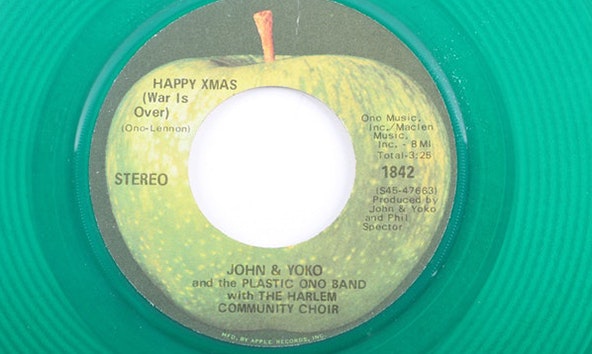 8. It's ok to buy a record because it's pretty!
"In my opinion, it's totally ok to have some vintage records that are more in the "eye candy" category. I love a well-designed vintage album cover! And to be honest, we tend to reach for the same favorites over and over so it's fine to have some that don't make it into the rotation very often."
9. Buy records with specific parties in mind.
"I love the idea of collecting records that could work well for a 1960s costume party or a tiki-themed night. It doesn't even have to be a party, it could simply be a fun night in with the family!"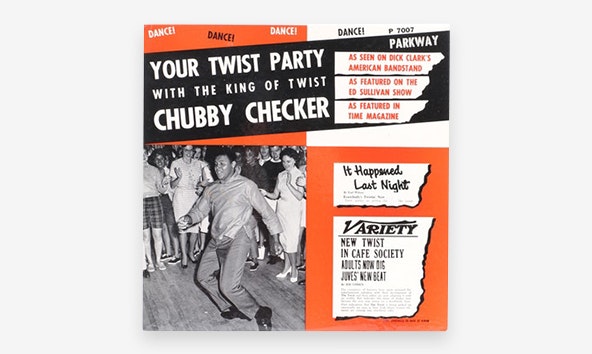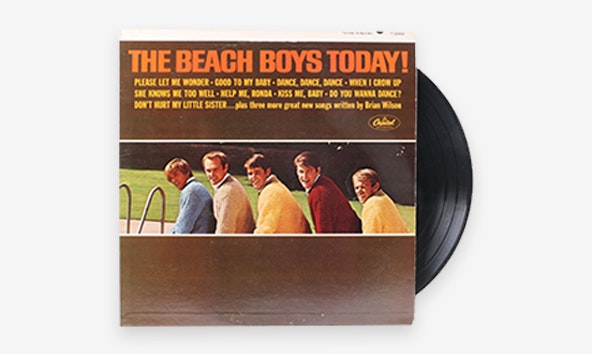 10. Collect records your family members will love.
"My husband loves to collect classical records and also favorites like The Beach Boys and nostalgic records from his childhood and teen years. Anytime he mentions a song or album I try to make a mental note, and it's led to some really fun gift ideas, like a Boyz II Men record for one birthday!"