"When I was just a kid back in the early 50s, I used to build model cars and listen to NASCAR on the radio before we ever had TV. I was a Lee Petty fan first, then I followed his son, Richard, and then Dale Earnhardt, because he was a local boy. My daddy was a Chevrolet man, so I became a Chevrolet man, and Dale drove a Chevrolet. My younger brother was a diehard Ford fan, and Fred Lorenzen was his favorite driver. I used to kid him and say, 'I bet Fred could draw you a real good picture of Richard's car because he looked at the back end of it a lot.'
I love the thrill of NASCAR. A lot of people think they're not interested in it, but if they ever went to a race, they'd get hooked. It's something about being around people who are excited to watch. The smell of burning rubber, it just gets into your blood.
One day about 1987, I was in a drugstore and I saw this little race car—I paid $3 for it. It got me back into building model cars, and I started the collection. I saw a lot of cars on the racetrack or at autograph sessions that I'd never seen in a collectible store. So I said, 'Maybe I can make my own.' I met a fella years ago that made decals. So I'd get a diecast car and sandblast it, then repaint it and use the new decals. Bill Elliott came out with a Budweiser Ford, and I had a diecast of that car before it ever hit the market. I probably have 200 that I built myself. I did all the tiny parts too—the wires and distributors and things under the hood. My wife would say, 'Why go to all this trouble if you put the hood on and you won't let anyone even touch your cars?' But at least I knew it was all there."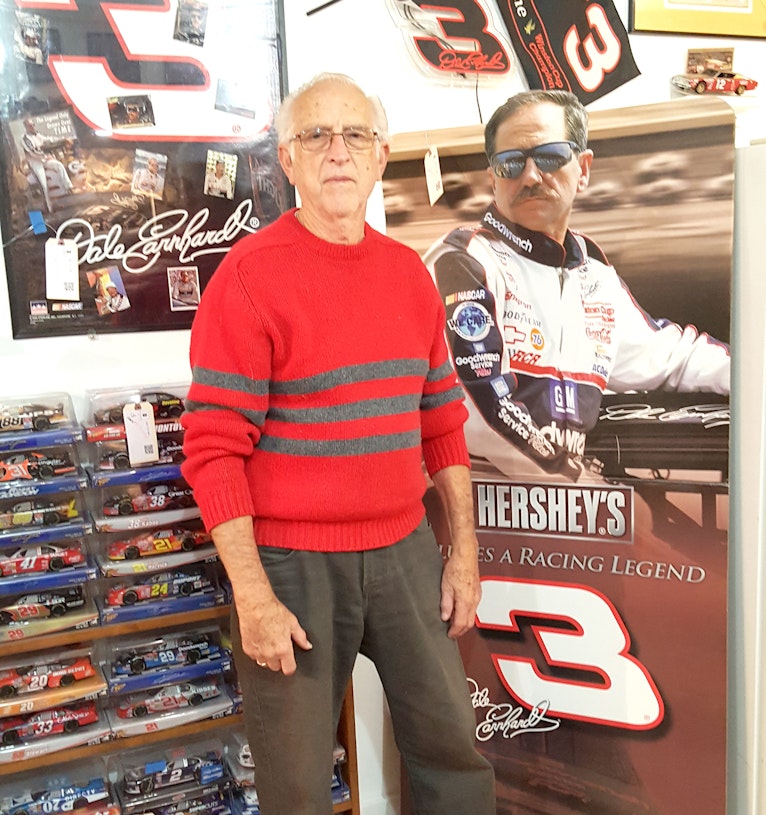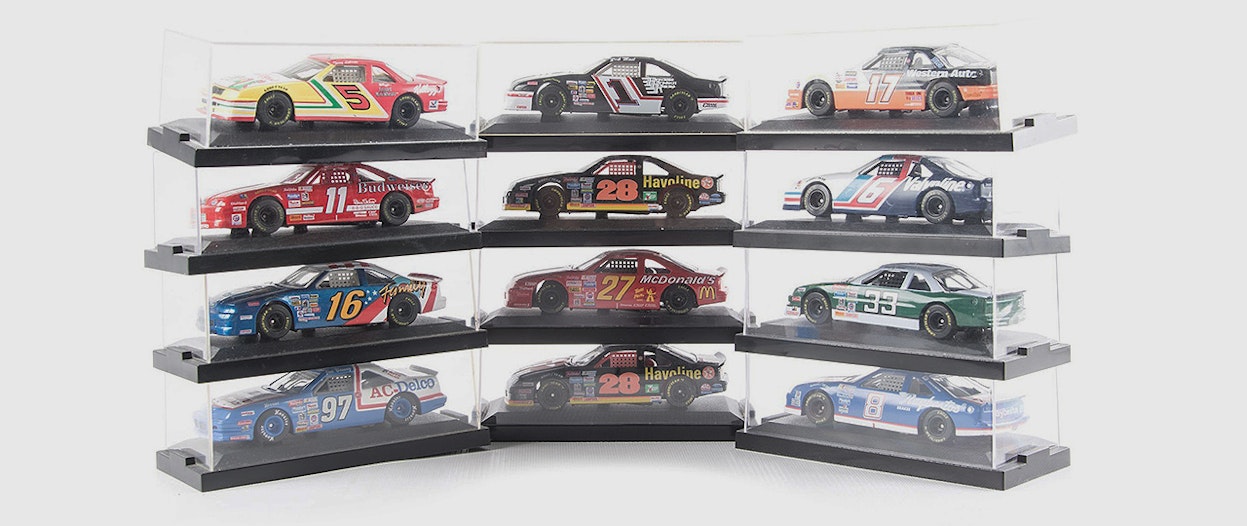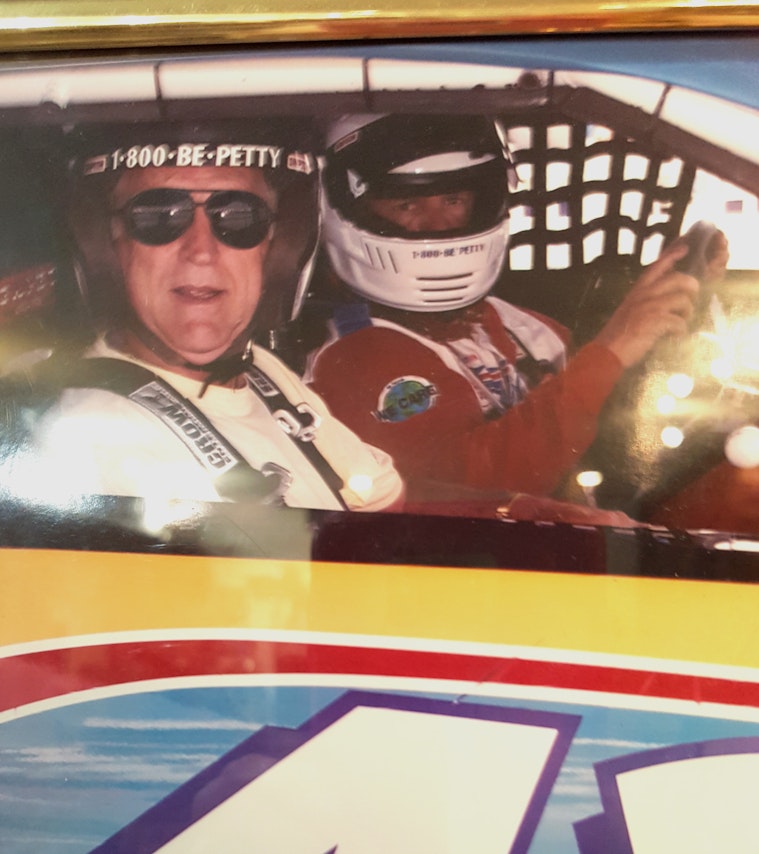 You've met several

NASCAR

celebrities over the years.
When I went to Richard Petty's museum in Randleman, I happened to have on this big, three-inch round belt buckle of Dale Earnhardt my wife bought me. My wife was outside, and she came running in to say that Richard was out there. He comes in, he walks over to me, and he sticks out his hand and says, "You come up to my museum and you got that great big belt buckle of Dale Earnhardt?!" But he's such a nice fella. He told me, "Don't worry, we're all buddies."
How about Dale Earnhardt's mom?
I met Martha Earnhardt at her house. My son's wife has a friend that lived next door to them when he was a boy. They found out I was a big fan, so I got to go meet her and I saw some of Ralph Earnhardt''s trophies and things he had collected over the years. I met Ralph when I was a boy, 16 or 17. We went down to Myrtle Beach for a dirt track race. He told us a story about why he had the number 8 on his car. He says, "Boys, it's like this. Right side up, upside down, or around and around, an 8 is an 8. I want everyone to know where I'm at all the time."
Have you been on a racetrack yourself?
I have ridden on a track with my own car, and I did the Daytona Richard Petty Experience. They take you around three laps. I asked the guy how fast we were going, and he said probably 165 miles per hour. Now these guys are going over 200. It gives you a whole new respect for these drivers.