"My mom used to collect, and I think that was the bug that got us all. She collected Royal Doulton figurines and my father now has a house full them. When I got married, we pretty much collected everything; we were always traveling and when we found something we loved, we'd just get consumed by getting every piece that we could possibly get our hands on.
One example is head vases. They popped up at a bridal shower I attended where there was a head vase with flowers at each place setting. Back in the fifties, they would deliver flowers in these kind of vases, but then they realized they couldn't sell many flowers in these itty bitty containers, so they stopped making them. They were kind of on the back shelves and in the basements of floral shops until they re-emerged. That's the history we learned when we started collecting them in 1998, and every time we hit an antiques store, we'd find one. Some were really worth a lot of money, and if you found a Jackie O? That was the best. They're probably remaking them today, but you'll never find ones like these that are so unique and detailed, with pearls and the necklaces and the gloves. You can tell the new ones because they are shiny. I displayed them in cabinets. We had four homes at the time and would stick them wherever we could! It became kind of like a museum."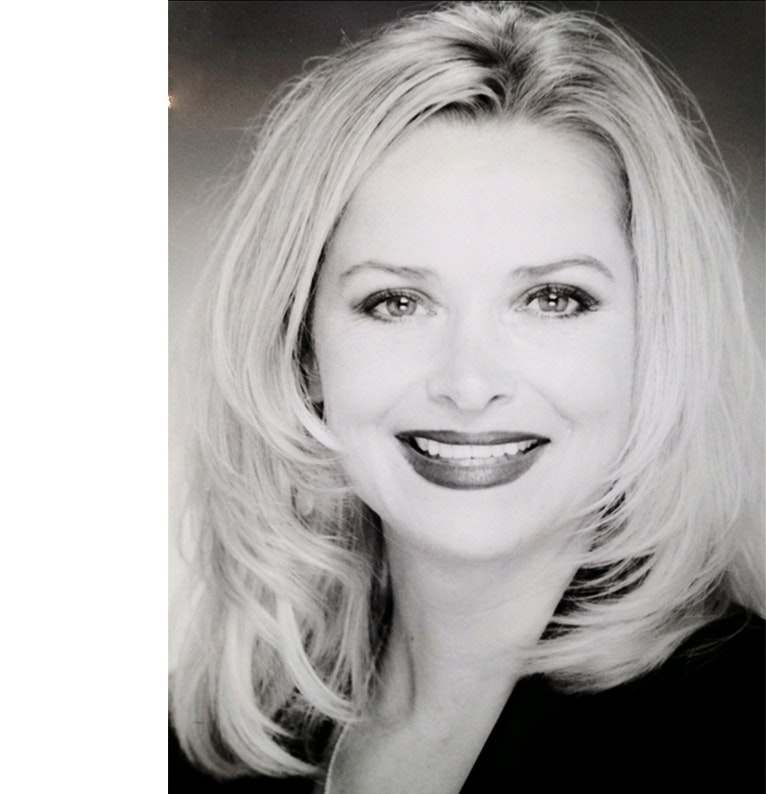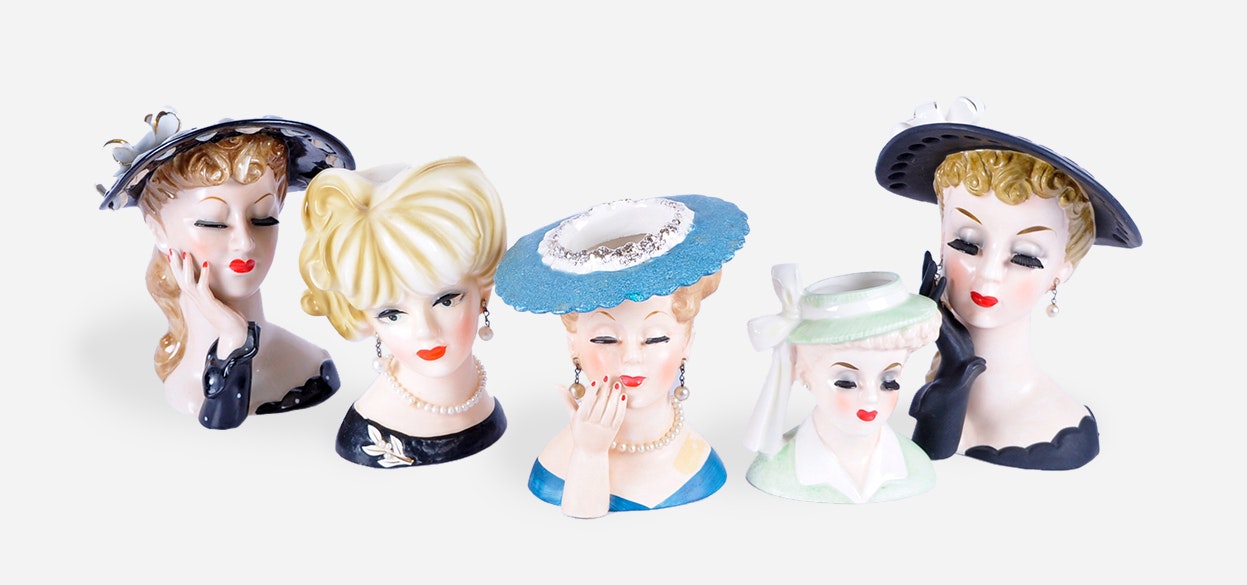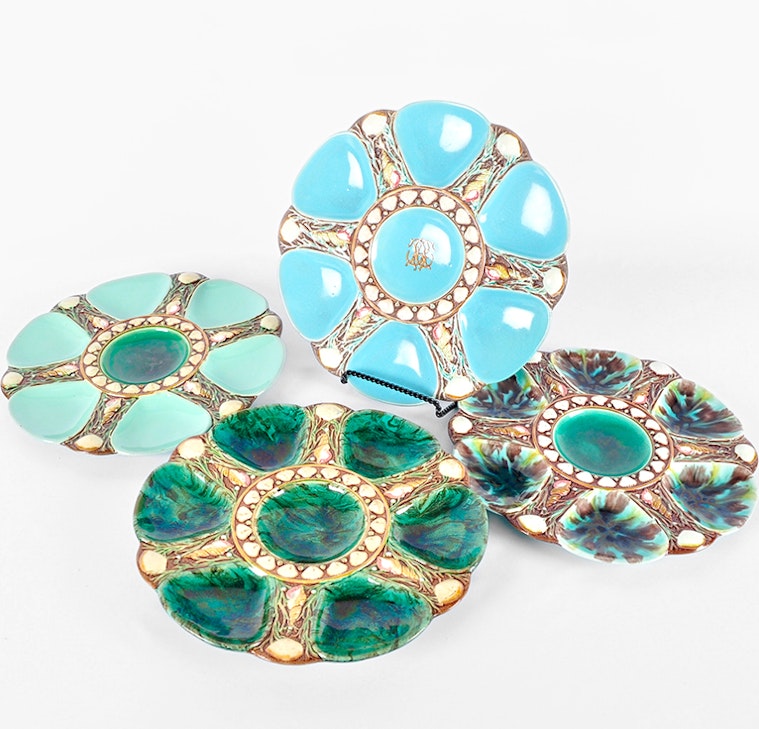 How did you start collecting the oyster plates?
We had a home in Myrtle Beach and when we started going to antiques stores in the area, we came across lots of oyster plates. I just thought they were beautiful. Then when we'd go to the mountains, to our home in Beaver Creek, we'd find a lot of them there; quite a lot of Majolica pieces.
Are there any that very high value?
The signed Haviland oyster plate in the Rutherford B. Hayes design was used in the Grover Cleveland White House.
What about the art? It seems like you have eclectic taste.
It's true. We were really into nudes, Louis Icart, pinup art — we just loved everything. At the house in Myrtle Beach, we had a lot of colorful art, including Hawaiian works, which we picked up during our travels.
The Moroccan nightstands are also so colorful!
Those I think we got at High Point Furniture Market. We used to have a spa boutique and we sold all types of objects. We were always keeping an eye out, going to the Atlanta Gift Show, the LA Gift Show, bringing all kinds of neat things back.