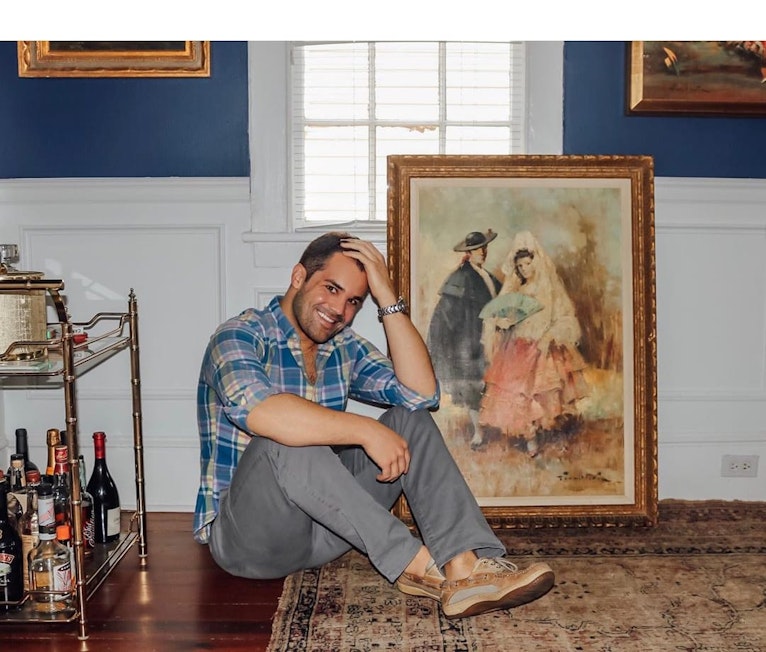 "Some 50 years ago, my grandparents – immigrants two times over – had finally made their way enough in this new country of theirs to purchase the furnishings that they'd always wanted for their home. Beautifully-ornate, Spanish mission carved wood pieces that would serve as ramps for my hot wheels years later. Among the new pieces was a painting of a flamenco dancer by Juan Giralt Lerin. Something about it always captivated me.
Fast forward to today. Both of my grandparents are no longer here, but I like to think they're together somewhere. That beautiful Spanish furniture was too large and ill-fitting for my home in Charleston, but the painting has traveled with me. From my first home to this one."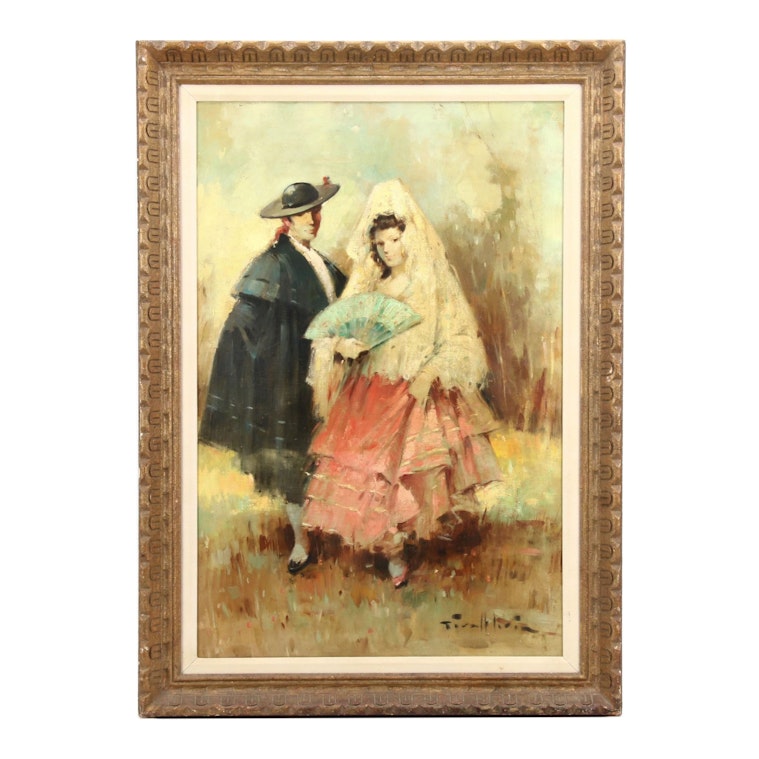 "Several weeks ago, I was perusing an art auction and something caught my eye. A similar brush stroke. Something familiar. I took a closer look. It was this painting here of an unknown Spanish couple by – according to the listing – an unknown Spanish artist. The signature read Giralt Lerin. I cried.
Now, the painting is here in my new home, one that I'm finally able to furnish how I've always wanted; with a painting of a flamenco dancer that has always captivated me, and a painting of a Spanish couple that found me."