Peter Max (born Peter Max Finkelstein, October 19, 1937) was born in Germany to Jewish parents. In 1938, Max's family fled Germany for Shanghai, China to escape the Nazi movement. After 10 years in China, the family moved to Israel, then to Paris – which Peter Max said influenced his love of art – and, finally, to Brooklyn when Max was just 16. Peter Max began studying art in 1956 at the Art Students League of New York under Frank J. Reilly, a contemporary of Norman Rockwell.
In 1962, after starting a small Manhattan art studio with a few of his artist friends, Peter Max's graphic design work, which incorporated antique photographs and collage, started receiving national recognition. This opened up opportunities to feature his artwork in books, magazines, print ads and even television commercials. Max's popularity grew, and suddenly his artwork was in demand. Peter Max's art fit right in with the popular art movements of the era, from pop art and psychedelia to net-expressionism and the counter culture movement. Max's art encompasses a wide range of media: paintings, drawings, etchings, collages, print making and mixed media pieces.
Peter Max's art has been sought after for over five decades, and his imagery has been used to promote events such as the Grammy Awards, the World Cup, the Super Bowl, the Rock and Roll Hall of Fame and the Expo '74 World's Fair. Check back often, as EBTH is proud to consistently feature artwork by Peter Max in our online art auctions.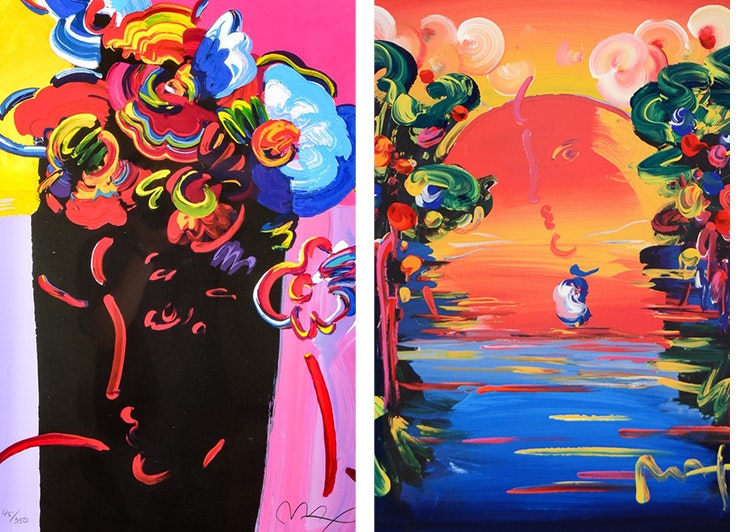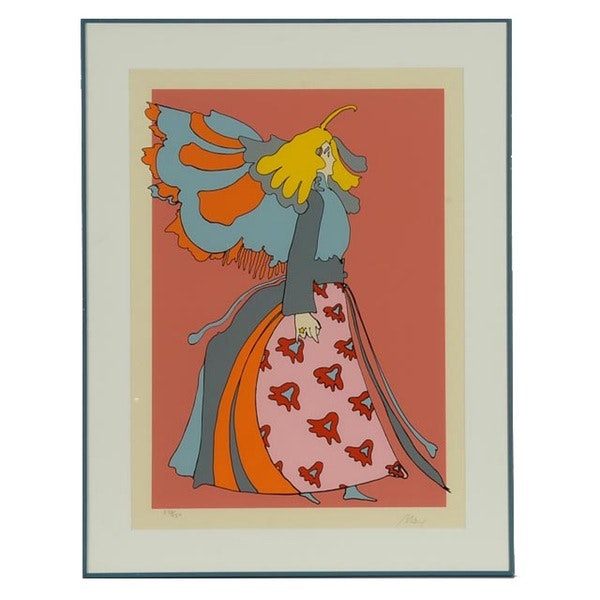 Selling Artwork by Peter Max?
EBTH isn't only the premier online marketplace for Peter Max art, we are also the best place to sell your Peter Max pieces. Signed Peter Max paintings, serigraphs and mixed media works have sold in our online art auctions for thousands of dollars. We have a dedicated bidder base of Peter Max art collectors who are always wiling to pay top dollar for a rare or interesting piece of artwork – with a special focus on signed and limited edition paintings, serigraphs and mixed media works.
If you have Peter Max artwork that you are interested in selling, please contact EBTH today.