"In 1954, my mother saw an ad for Disney's animation training program, so I took my portfolio and I went. I knew nothing about animation – not one thing. I had a bachelor's degree in art and had graduated from high school with an art award. What Disney did was put you at a desk with a character in two poses, and you were supposed to draw a pose in the middle to make it move. I did my best, and I guess it was good enough because they asked me to be in the class. There were about 15 of us that trained for 10 weeks. Not that many women, it was a still a man's world then.
After a year, I was assigned to one of Walt's top animators, Hal King. Well that floored me because at the time there was maybe one other woman assistant. I worked for him for 8 years. We did the The Jungle Book, Sleeping Beauty, 101 Dalmations. I was instrumental in drawing the puppies, which was very challenging: each dog had its individual spots which had to move with the animal. You had to keep track of which spots were on which dogs!
Later, I worked at Filmation, where I was in charge of all the assistants; I had about 110 people under me. It was fast-paced, you had to move. We did all of the shows: Fat Albert, He-Man, Masters of the Universe. After that I worked at Hanna-Barbera, and then for Ted Turner. I've been at almost every studio. I'm 83 years old now. The City of Los Angeles actually recognized me for 50 years in animation." – Doris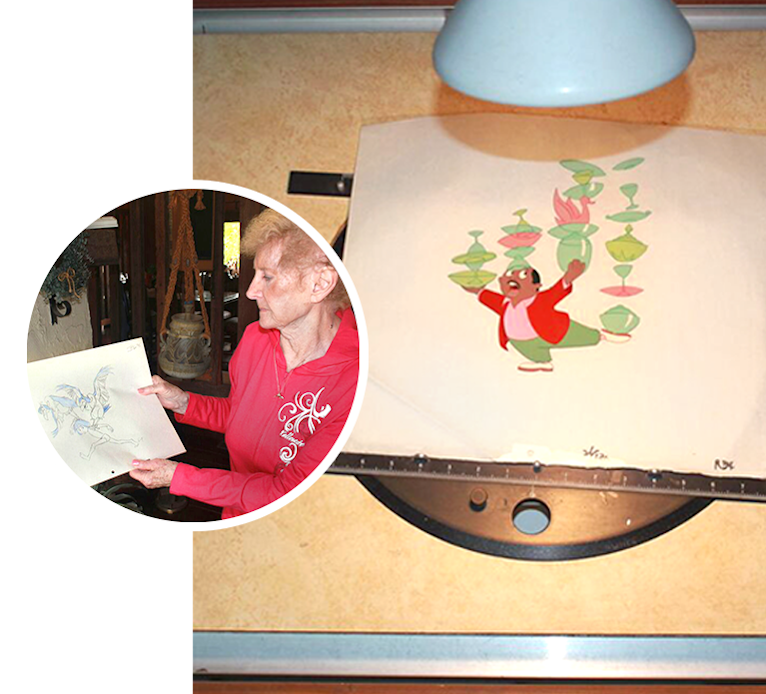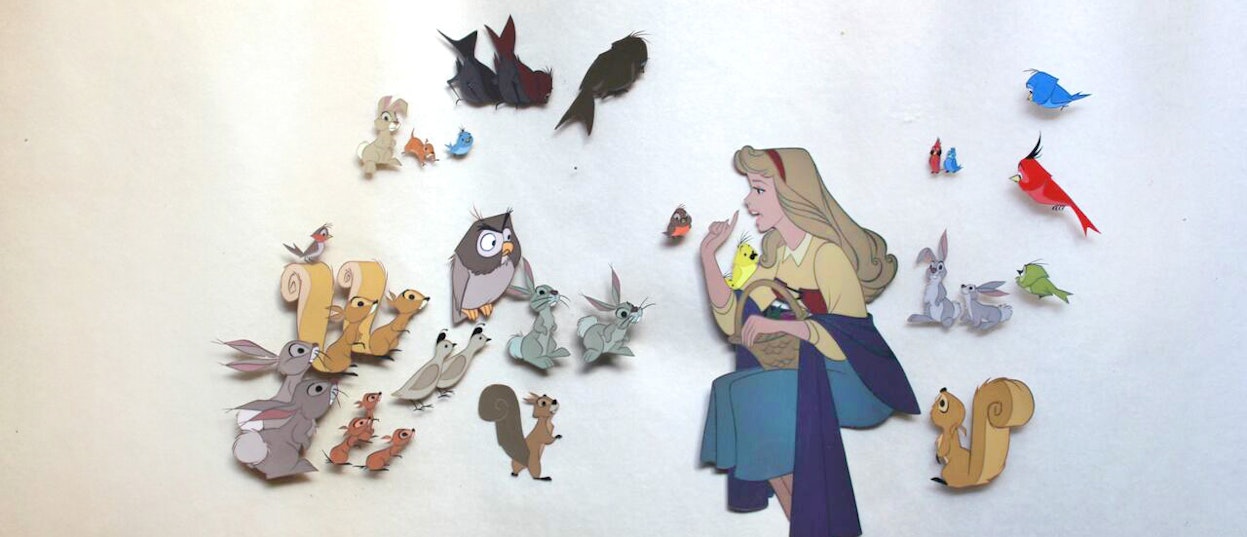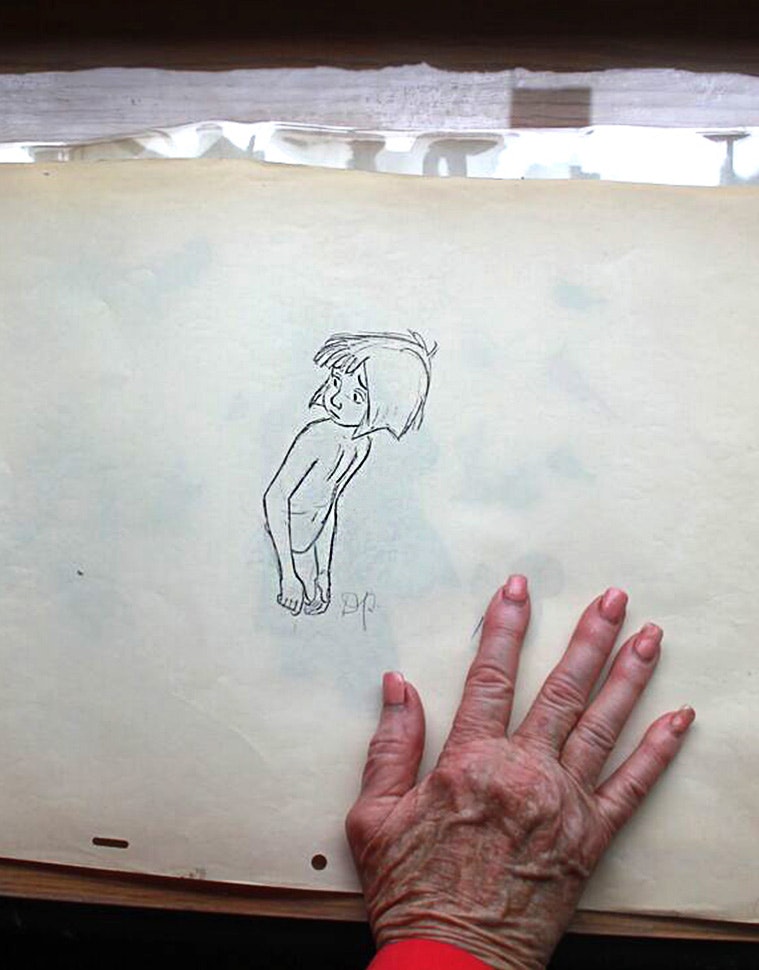 Favorite item in the collection?
When I started to go through everything, I found a lot of treasures; pieces like the sketches, that you can't really buy anymore. I'm also a big Marilyn collector. There's a Marilyn photograph in the sale with a certificate of authentication — that's exciting. My husband made its wood frame.
Do you still draw?
Oh yes, you have to make time for it. I published a children's book last year and I'm working on another.
Piece you're most excited will have a second life:
I'm hoping that someone who really appreciates and enjoys Marilyn gets her photograph. When I was showing the house, one of the real estate ladies asked for it!
You're moving to another state. What will you miss about LA?
The friends, the people, my favorite haunts. My terrier Mandy and I like to go out on Sunday morning to the Coffee Bean and Tea Leaf; have a coffee and a pastry and chat with people. I'll truly miss that.
What do you love most about animation?
The great talents that I was involved with; people who could really draw. My last film was The Iron Giant at Warner Brothers. Well, the computer people were moving in at that time and on our floor half were traditional animation, as they call it, and half were computer. I think that some of the appreciation for the craft of hand-drawing has been lost. But I'm very proud of my career, the fact that I was always able to move from one job to another, and that I was a working mother. A coworker and friend paid me the biggest compliment when she said: 'Doris, do you realize how talented you are?' And I guess I don't. That's what I'm saying, I'm very unassuming and I don't like to brag. I will let my work speak for myself."