What do you find yourself collecting over and over again?
I love collecting vintage ice cream scoops. I look for ones from various decades with unique handles and different size scoops.
What are some of your favorite vintage or thrifting Instagram accounts?
Oh! The account I'm currently obsessed with is @chanel_archives. It's Chanel from all decades but mostly the '90's which is just so fun to look at. I loved all the supermodels from the '90's, like Cindy, Naomi and Helena. It's awesome to see them in their prime, killing it.
What's your dream vintage find?
This is sort of odd and probably not the most unrealistic thing to own in my home, but I'd love a '70's or '80's Coca-Cola or Pepsi machine. I've driven across country a few times and I love using them in old gas stations. They remind me of the movie Badlands (a favorite!).
Tell us about 3 of the cookie jars you picked and why you like them.
Of course, I love the cactus cookie jar because I live in LA! I also love the bell cookie jars because they're unique, and the colors are neutral and very pretty. And I can't help but love the strawberry shortcake jar — it's just too cute.
Your blog and book are all about making a comfortable home environment. What's an easy way to make a room cozier?
I think textiles can really make a room more cozy — adding fluffy or knit pillows and throws can immediately warm up anything. And I'm always cold, so I love being able to wrap myself up at any given moment.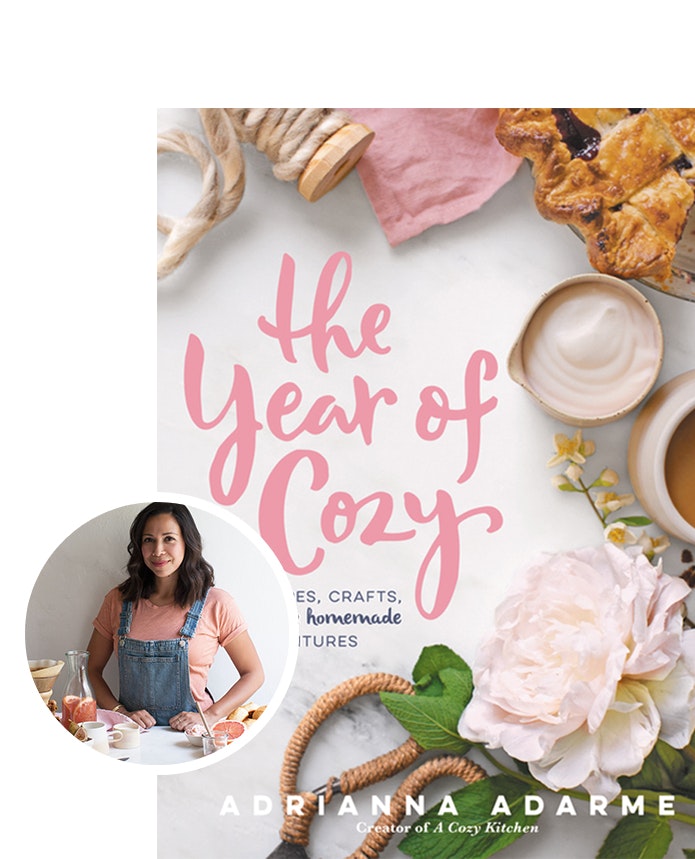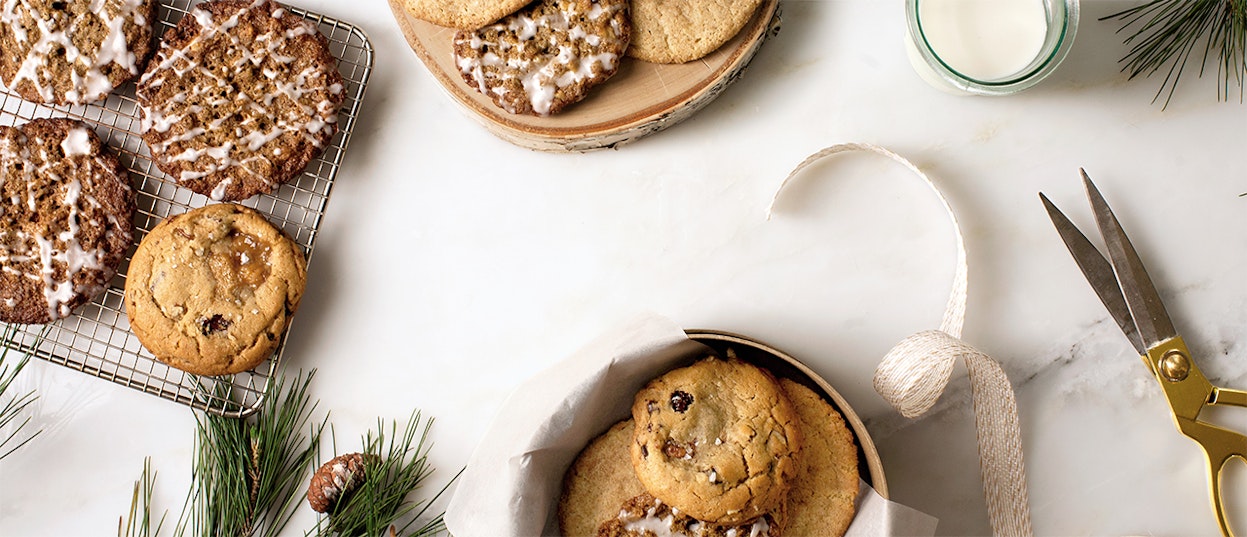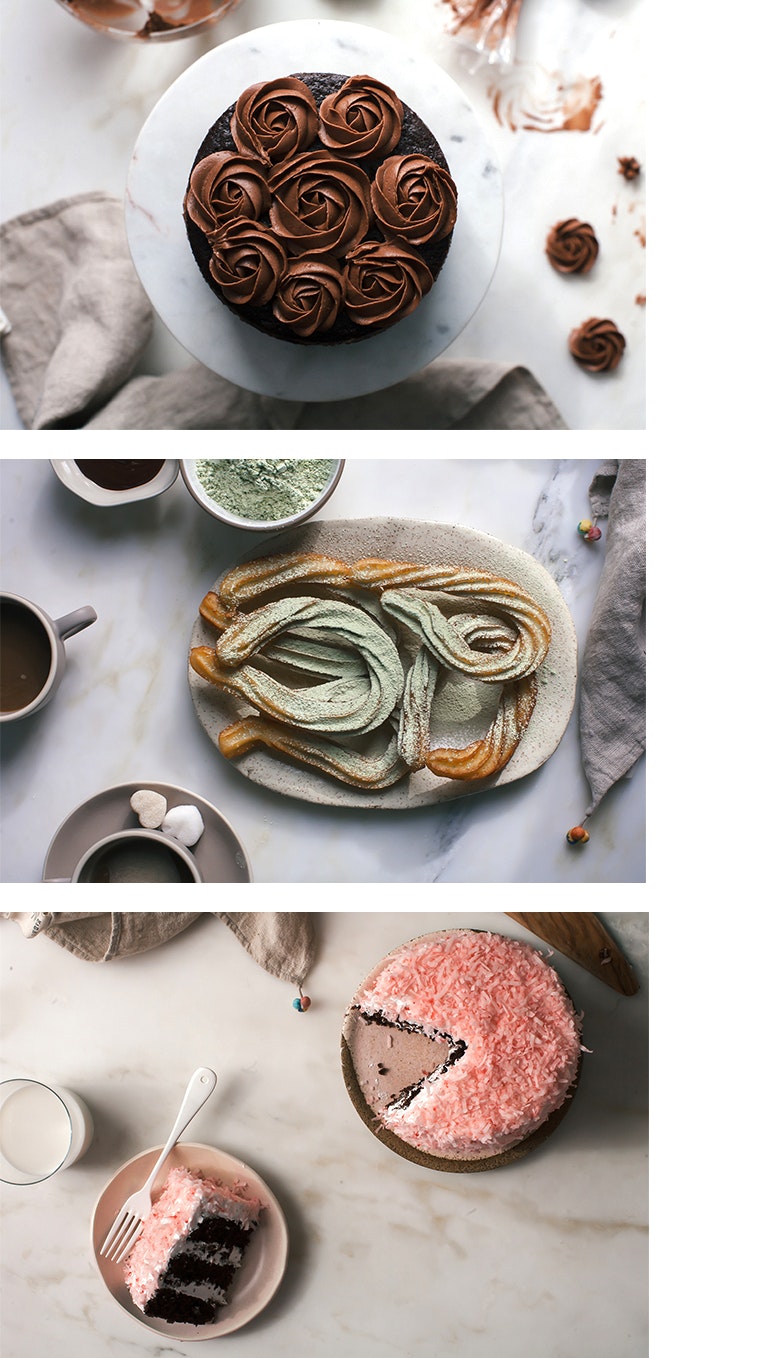 CHEWY

CHAI

SNICKERDOODLES
Makes 24 Snickerdoodles
2 ¼ cups all-purpose flour
1 teaspoon baking powder 1/2 teaspoon baking soda
½ teaspoon fine-grain sea salt
1 teaspoon ground ginger
½ teaspoon ground cinnamon
¼ teaspoon ground cardamom
¼ teaspoon ground cloves
¼ teaspoon ground allspice
¼ teaspoon freshly ground black pepper
1 ½ cups sugar
2 ounces cream cheese, at room temperature
6 tablespoons unsalted butter, melted and warm
1/3 cup vegetable oil
1 large egg
2 tablespoons milk
1 teaspoon pure vanilla extract
Sugar and Spice Coating:
¼ cup sugar
1 teaspoon ground cinnamon
Pinch of ground cardamom
1. To make the snickerdoodles: Preheat the oven to 350 F. Line 2 baking sheets with parchment paper.
2. In a medium bowl, whisk together the flour, baking powder, baking soda, salt, ginger, cinnamon, cardamom, cloves, allspice, and pepper.
3. To the large bowl of a stand mixer, add the sugar, cream cheese, and butter. Beat until light and fluffy, about 1 minute. Add the oil and beat until incorporated. Next, add the egg, milk, and vanilla. Continue to beat until smooth. In 2 additions, add the flour mixture, being sure to scrape down the sides of the bowl in between, until just mixed.
4. To make the coating: On a small plate, mix together sugar, cinnamon, and cardamom. Divide the dough into 24 equal pieces of about 2 tablespoons each (or use a #40 ice cream scoop). Using your hands, roll the dough pieces into balls. Working in batches, roll the balls in the sugar and spice mixture and evenly space 6 dough balls on each baking sheet. Using the bottom of a drinking glad, flatten the dough balls into 2" cookies. Sprinkle the tops evenly with some of the remaining sugar and spice mixture.
5. Bake 1 tray at a time for 11 to 12 minutes, rotating the tray after 7 minutes, or until the edges are set and just beginning to brown. Continue until all the cookies are baked. Let the cookies cool on the baking sheets for 5 minutes . Transfer the cookies to a wire rack and let cool to room temperature before serving.