"My parents were both huge antique hounds and would spend weekends driving around looking for treasures. Among other things, they collected American Brilliant cut glass, and one of my mother's proudest statements was that I never broke anything—which is proven by the inclusion of several original pieces in this sale!
My father, Clayton Moore (who played the Lone Ranger on television), would occasionally come home with a treasure from the set. In those low-budget days, the prop master was also the set decorator and would make a run to antique stores (then mostly considered junk) to pick up inexpensive but authentic pieces. But Dad had an educated eye and could spot something of value. The gorgeous ruby glass-covered candy dish is one of those pieces.
I am a big believer in actually using beautiful things. My mother saved certain items for special occasions, like the etched crystal wine glasses, but we used silver-plate flatware every day, and I use my Christofle silver and St. Louis crystal every day. Yes, it goes in the dishwasher! The joy of collecting is to incorporate it in your daily experience.
What inspires me is to hold an item that brings me to that exact time and place. It can be a period I lived through (midcentury America, for example, and the brass bamboo candlesticks) or one that I didn't (19th-century China and the gorgeous altar table). It sounds a little woo-woo, but I love feeling the spirit of the life that a particular piece has lived. Of course, if it makes me laugh, that trumps everything (like the 1934 Esquire magazine cartoon )."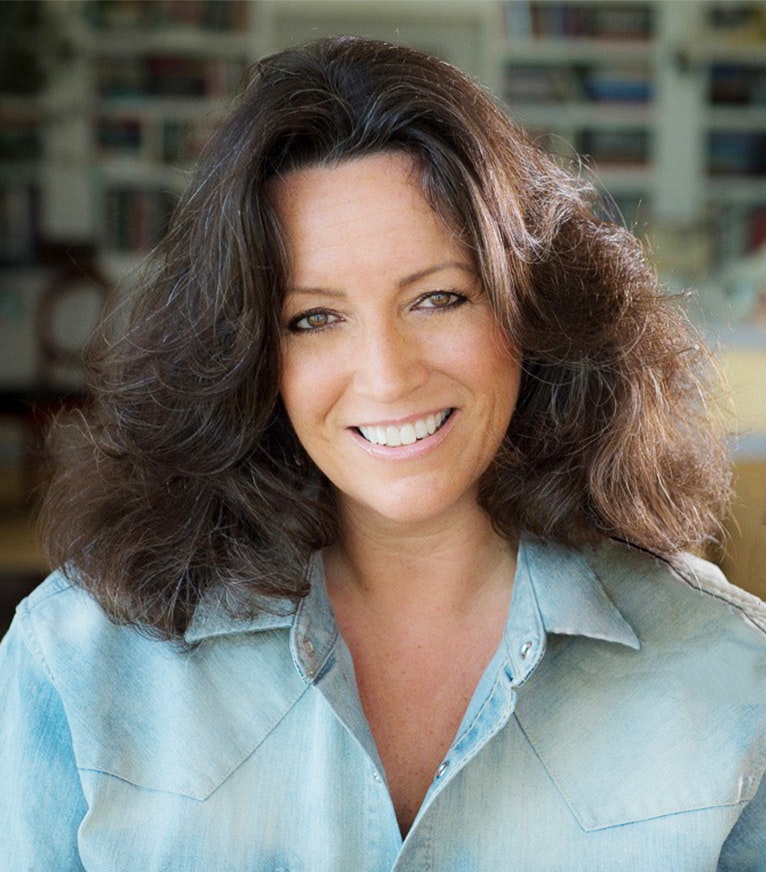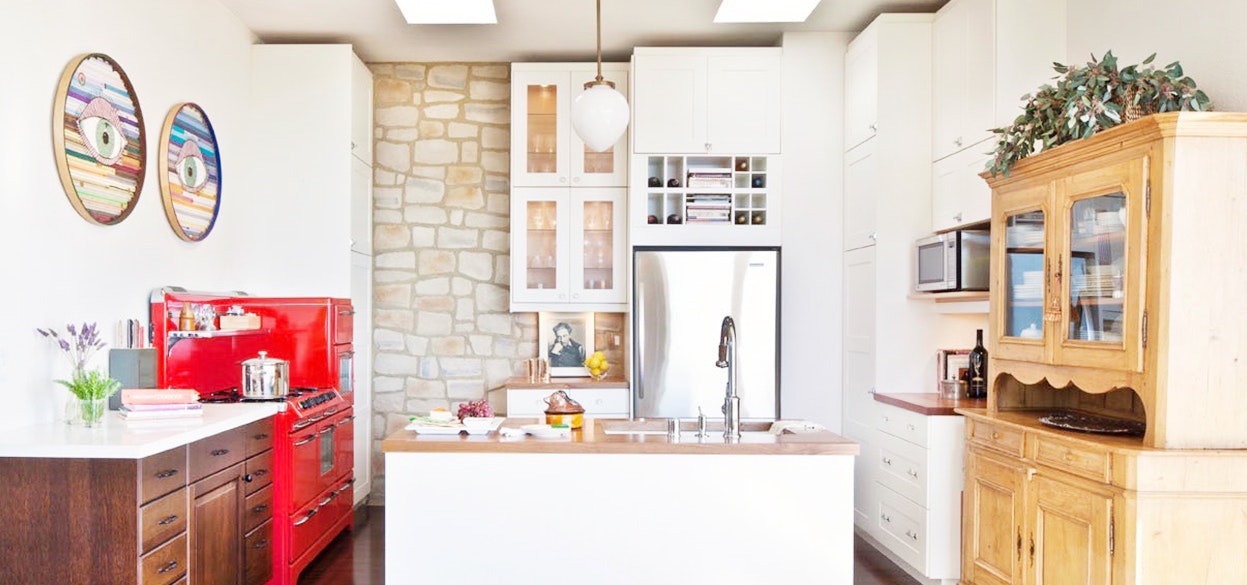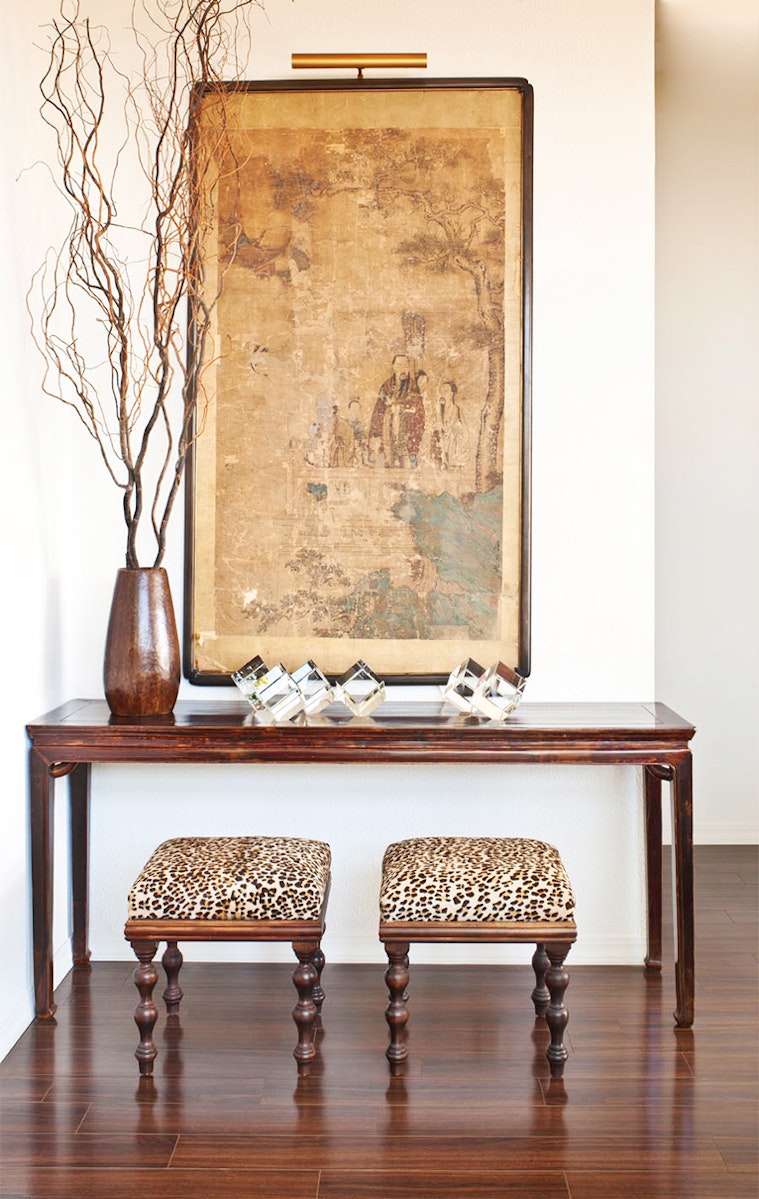 You had a long career in luxury retail, working at Christofle, Harry Winston and Mikimoto. What did you learn from that?
"Luxury" does not always mean the most expensive. It means the best of its kind. That can mean a D Flawless diamond, but it can also mean a thoughtful and gracious experience. When I started my career at Bullocks Wilshire, I was taught to take care of a "patron" ("customer" was considered vulgar!) from start to finish, regardless of which department I was stationed in. That experience is something I have carried with me in every aspect of my career, whether as a retail executive, marketing consultant or prefab designer. To me, that is true luxury.
There are several Christofle pieces in the sale, including an Art Nouveau-style vase.
I was the Beverly Hills Store Director when the 1994 earthquake hit, so not only did I have my employee discount, but after that event, I gathered quite a bit more with "slight imperfections." That breathtaking vase is from their museum collection and is #005/500 from a design no longer produced called "Ombelle." And no, it was not part of the earthquake booty!
How did you get into prefab houses?
When I was planning to move from my 3,000-square-foot mid-century ranch in Encino, everything I saw in my price range was either cookie-cutter or claustrophobic, until I stumbled on a little spec house in a funky neighborhood within Topanga Canyon. Although that house wasn't for me, the community was, and I learned that I could build and design my own prefab, because the spec house was just that—a custom prefab. Well, I was off and running.
The pine hutch is a great example of a piece that can mix with other styles. What does your own home look like?
My friends say that even when I change my address or reupholster everything, my home still looks exactly like me. I'm a Cancer, so my home is my haven, and I feel safe and cared for when I'm surrounded by the things I've collected along the way. And those things are from different eras, different countries, different design disciplines, some museum-worthy and some dumpster-worthy. But aren't all of us that way? The pine hutch does mix well. I love the warm hues that the hand-rubbed wax brings out in the wood.