"Before her time" is a characterization of Marilyn Lewis that arises frequently when discussing the restaurateur and fashion designer's life. Lewis, who arrived in Los Angeles from Cleveland with aspirations of modeling, first became known for opening Hamburger Hamlet in 1950 with actor Harry Lewis (whom she eventually married). The eatery on Sunset offered an elevated diner menu and unpretentious seating — relatively unheard of in the city at the time — and quickly became a local institution, beloved by throngs of teenagers and Warren Beatty alike. The Hamlet would go on to become a chain with more than a dozen locations in Los Angeles and the Lewises; fashionable fixtures on the scene.
A longtime fashion aficionado, in 1966, Lewis created her own line, Cardinali, whose pantsuits, ruffles, swishy dresses and jumpsuits evoked a 1960's career woman, who traded tweed trousers and suit skirts for sultry evening looks come quitting time. Marlo Thomas, whom she outfitted for the sitcom That Girl, became the poster child for the brand, and it garnered fans in LA and beyond; all of whom coveted Cardinali's reworked classics and showstopping use of texture and color.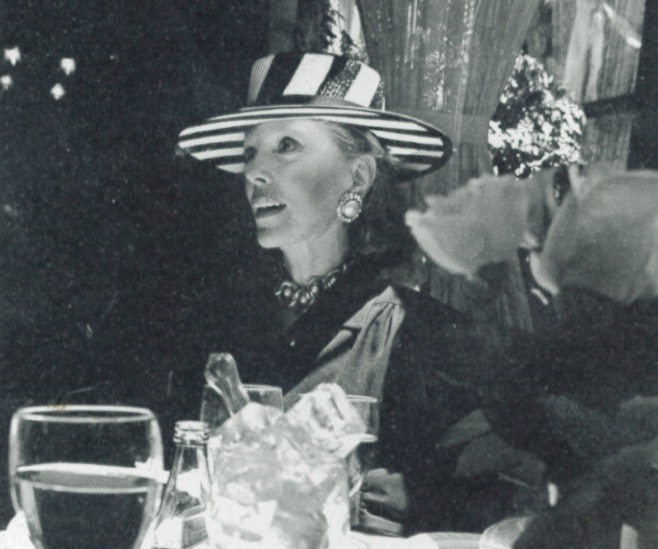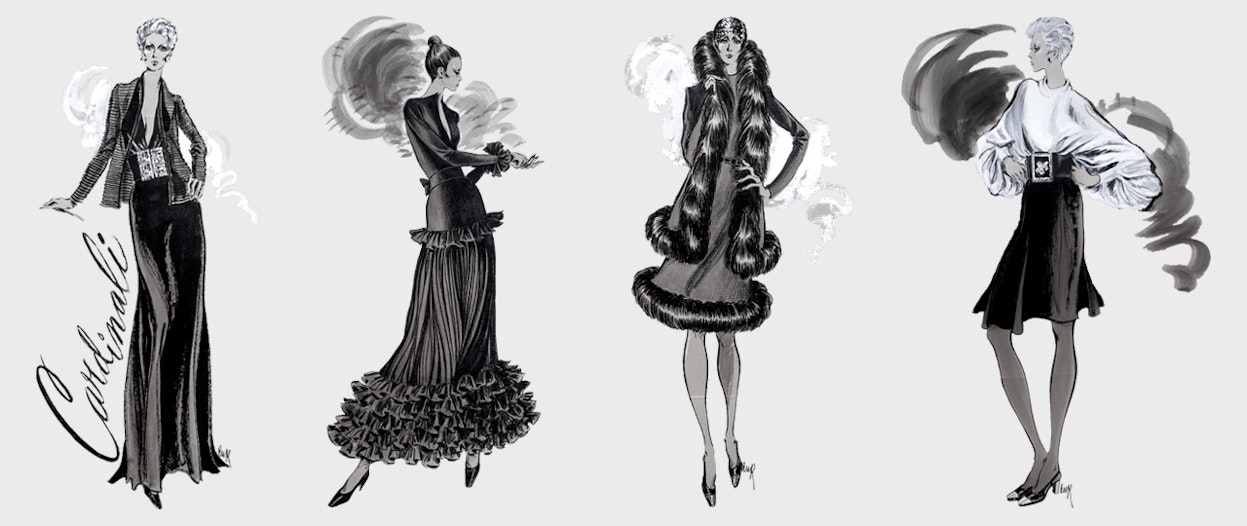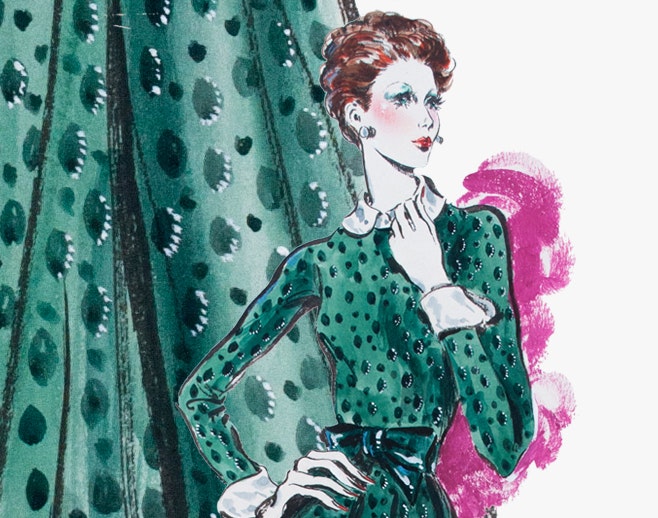 Lewis led Cardinali for nine years before shuttering it, pulled in other directions by the family business. By 1987 that included Kate Mantilini, which, until its closure in 2014, was the favored locale for a Hollywood power lunch. Lewis's later years saw her as a successful Hollywood producer and woman about town, always with an expert eye for fashion inextricably linked to her charisma and ability to command a room.
The collection here is part of the nearly 6,000 pieces of designer fashion that Lewis left in her estate after passing in May, many of which are vintage Cardinali of her own design. One-of-a-kind gems, like a persimmon-hued Cardinali trouser pantsuit, Yohji Yamamoto gloves, fierce magenta and clear Dolce and Gabbana boots, Louis Vuitton shoes, handbags from Chanel, Christian LaCroix, and more celebrate the vibrant life of a true original.