"When my mother, Faith would hear music, she'd get this little glint in her eye and just go waltzing off," recalls son, Stuart Golder. Dr. Sylvan and Faith Golder were the consummate collecting couple, well known in Cincinnati for their philanthropic generosity, vast collective knowledge, and presence in the performing arts community.
"She had always wanted to dance but her husband Sylvan didn't really know how," remembers daughter-in-law, Peg Rhein. "So she told him she had won some dance lessons at the Arthur Murray dance studio in Cincinnati. Well, she hadn't really won them but she just wanted him to get started! And he did!" After that, the Golders would become significant supporters of the Cincinnati tango community, befriending world-class dancers who traveled to the city for workshops. Everyone attended the "milongas" and get-togethers. "At first, Sylvan was a little shy about it, but he got more confident and realized he was doing okay. It was such a big part of their lives."
According to EBTH's Director of Artwork Graydon Sikes, "The Golders were the sort of people that, at an auction, others might follow around to see what they might be interested in." Faith, having had to drop out of college to become a lab technician during WWII, developed a deep affinity for French culture, and with her husband, would take 3 to 4 weeks a year to visit France. Her detailed travel journals recounted their (over thirty!) trips, visits to many art galleries, museums, and auction houses. "They had a deep appreciation for culture, craftsmanship, and materials, and everything they collected held an interesting story," says Peg. "It wasn't ever about the monetary value, but about where they were and what they enjoyed during that trip or that visit. And they had the best time telling you about their art collection."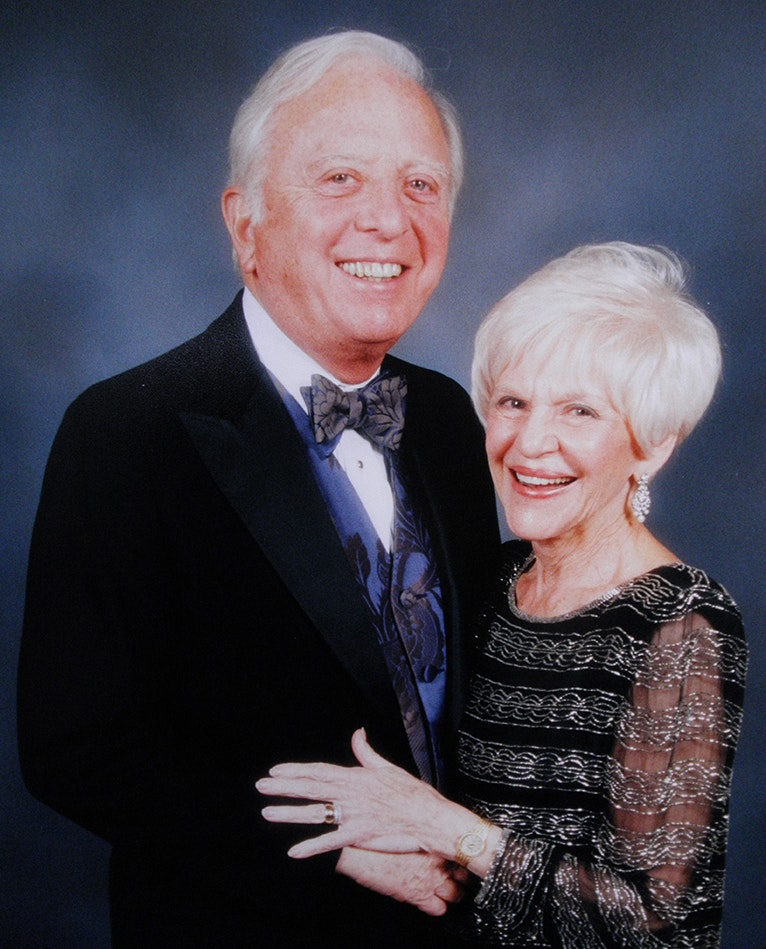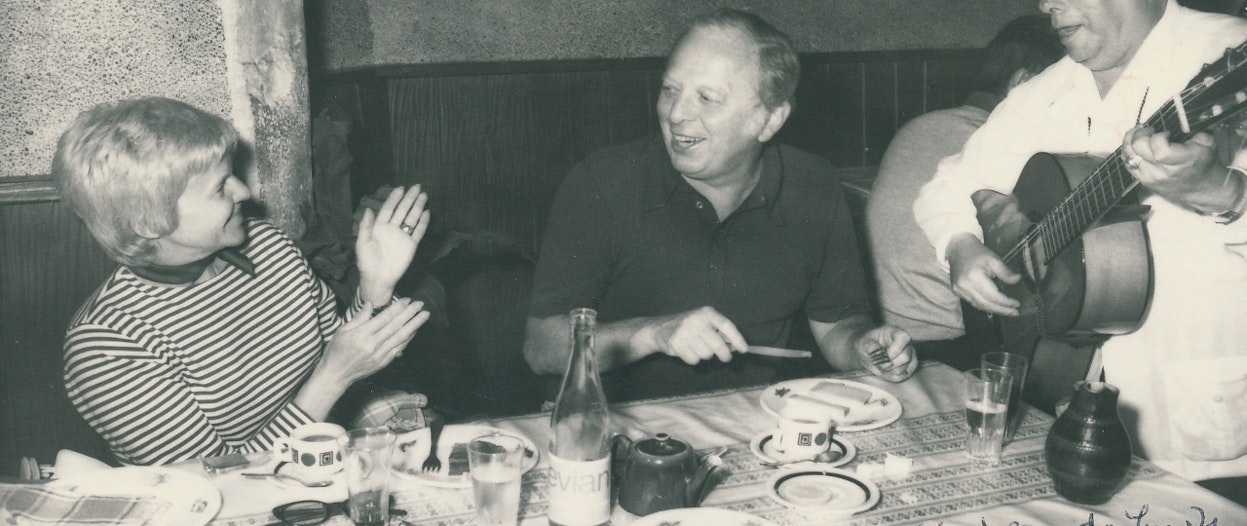 Were pieces from their collection ever exhibited?
"The Golders made a significant bequest of archaic jades to the Cincinnati Art Museum, which makes up the core of the Museum's Collection in this area. Jades, in particular, are regarded as among the most subjective of collecting categories. Ten different enthusiasts might have 10 differing opinions regarding a single jade carving. This is what made the Golders so special. The opportunity to examine a single jade vase, a prized snuff bottle, or disc enabled a deep conversation between the two where both could bounce analysis off the other. Their collection is the result of this loving collaboration and EBTH is honored to present it here." –Graydon Sikes
Who was the driving force behind the collection? Or was it more of a shared passion?
"We have a family history in jewelry. Faith's father Pete had a pawn shop and jewelry store in Florida. Many beautiful antiques came through the store. He was always very generous and offered various pieces to his daughter, so that's how she got her start as a collector. Her mother, Grandma Ann, would take her to auctions and estate sales and she got her education in antique appreciation that way. The combination of her mother's influence and her father's generosity shaped her interest in the world. I would say Faith was the driving force and Sylvan really enjoyed the thrill of the search and negotiation. It was definitely a shared love and passion between them." –Stuart Golder
Did Faith ever get to finish school after

WWII

?
"She always regretted not completing her college degree, so, much later in life – in the 60s or 70s– she enrolled at the University of Cincinnati. I was so impressed that she went back to school and accumulated enough credits in French Literature to earn her BA degree. She spoke French fluently and used the trips to France with Sylvan to not only practice her French but to visit museums and collect fabulous antiques." –Stuart Golder