"Daytime Television's Leading Lady," Susan Lucci is best known for her television portrayal of the captivating and iconic Erica Kane on ABC-TV's "All My Children." This role spurred a lucrative on-screen career spanning nearly five decades–a duration that still doesn't seem long enough to garner all of the honors and accolades she's earned in that time
A "Best Actress" Emmy, a star on the Hollywood Walk of Fame, an induction to the Disney Legend family, a place on E! Entertainment's "Top Entertainers of the Year," and on the list of Barbara Walters' "10 Most Fascinating People"–these are just a few things Lucci has collected along the way. The rest–such as her bicoastal dressing room sofa and Escada Emmy Awards ball gown –can be purchased in her exclusive sale with EBTH.
Revisiting some of these prized possessions during the downsizing process has been somewhat "emotional," Lucci admits. She recalls some of the memories attached to the sofa that lived in her dressing room, both in New York and Los Angeles, "I took power naps on that sofa. I studied lines on that sofa. I did interviews on that sofa." Bidders can also shop her closet, which houses designer fashion that has walked the red carpet, been photographed on the cover of her best-selling book, and worn on-screen. Lucci considers herself lucky to have amassed such a collection of beautiful items and memories over the years, and that by divesting and giving back to a charity close to her heart, she can make room for what's next.
A portion of the proceeds from this sale will be donated to United Cerebral Palsy of New York City.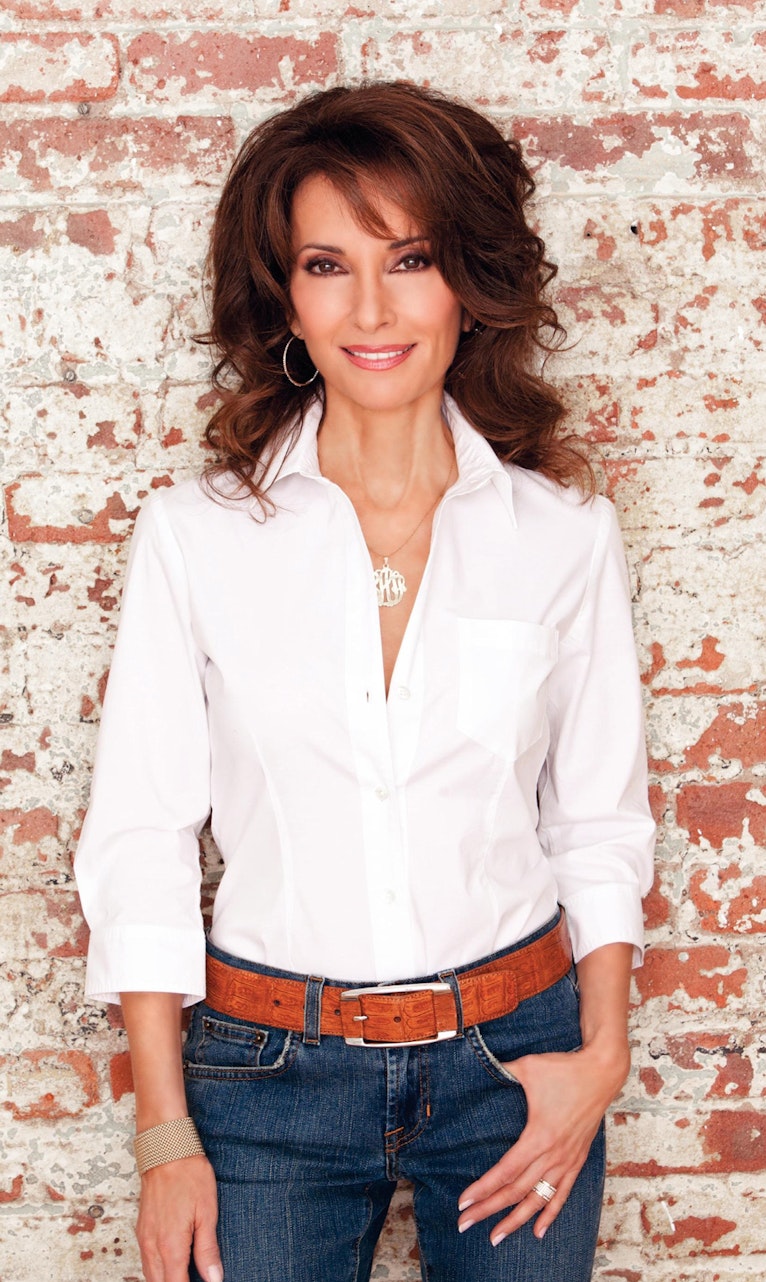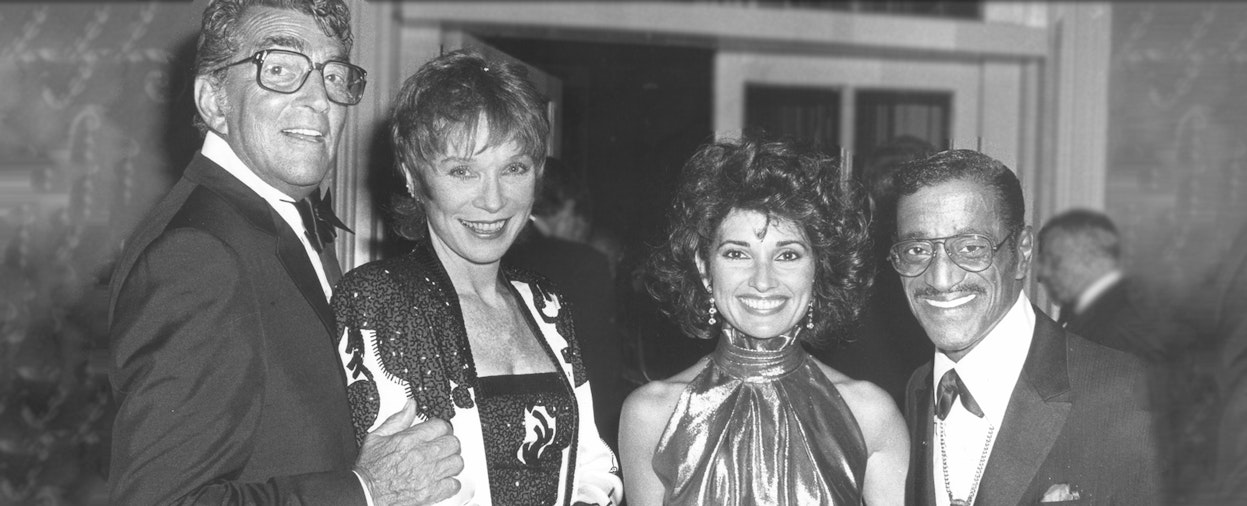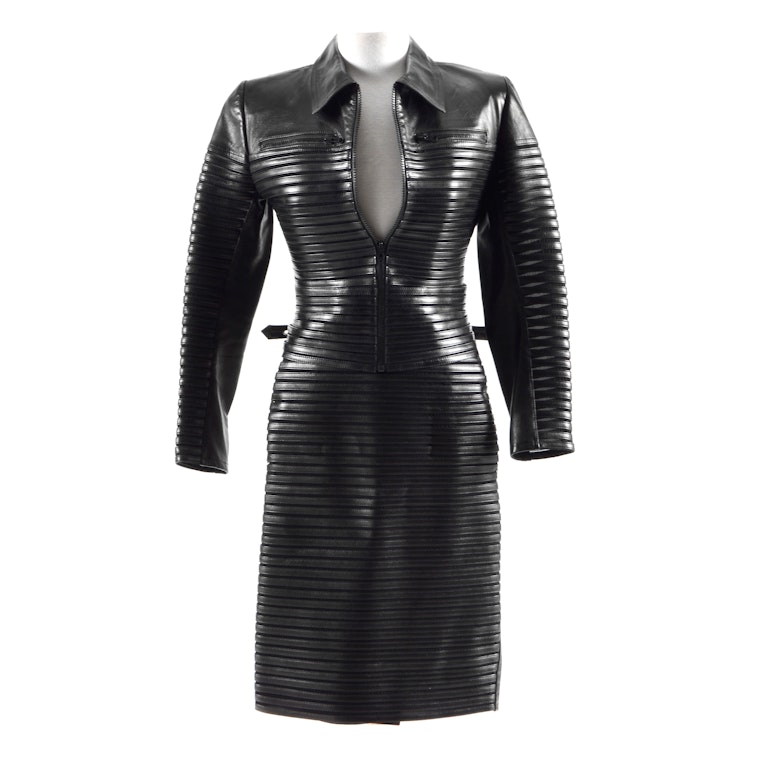 She Wore Them When:
1970s – Late 1970s Vintage Anne Klein gold lamé jumpsuit worn at the Friar's Testimonial Dinner for Dean Martin, pictured with Sammy Davis Jr., Shirley MacLaine, and Dean Martin
1980s – Jonquil satin and lace teddy with robe ensemble worn on the ABC daytime soap opera, "All My Children"
1980s – Emanuel Ungaro Solo Donna of Paris multicolor silk chiffon turtleneck cocktail dress worn on "All My Children"
1980s – Ralph Lauren Collection blush slingback sandals with strappy faux pearls worn to the White House State Dinner in Washington, D.C
1980s – Vintage Ungaro Parallele of Paris wool knit worn when she met President Bush and First Lady Barbara Bush
1990s – Pale yellow Dolce & Gabbana sleeveless satin bustier and silk chiffon skirt worn on "All My Children"
1990 – Red Chanel suit purchased in Paris when filming the last season of Dallas as "Sheila Foley" for six episodes
1993 – Black evening dress ensemble worn to the Emmy Awards Show
1998 – Escada Couture gown worn when she presented an award at The Emmy's
1999 – Saks Fifth Avenue black lambskin leather maxi skirt worn at the "Annie Get Your Gun" rehearsal
2000 – Terry cloth robe from "Annie Get Your Gun" embroidered "Susan Lucci, Annie Oakley, Dec.23, 1999 – Jan.16, 2000"
2007 – Escada Couture sequined evening dress worn to the Sixth Annual Benefit For the Elton John Aids Foundation at the Waldorf Astoria Hotel in New York
2008 – LeNique leopard print dress worn during rehearsals for "Dancing With The Stars"
2011 – Escada couture metallic gold and blue brocade jacket with dyed fox fur sleeve cuffs worn to "For the Love of Literacy" benefit auction
2011 – Ivory slip dress worn on the spine of her memoir, "All My Life"
2011 – Red Valentino dress on the cover of her memoir, "All My Life"
2011 – Escada white knit mid-length dress coat worn at an event promoting her memoir, "All My Life"
2013 – Miu Miu dress sandals worn in the first episode of "Devious Maids" when Susan portrayed Genevieve Delatour