"I worked as a structural ironworker, building buildings and driving tractor trailers over the road before I became a concert promoter in the '80s. I'd bring bands into Pittsburgh – bands that I wanted to see – like The Smiths, REM, New Order, Violent Femmes, James Brown, George Jones, Memphis Slim and Wanda Jackson. I think my art appreciation, in a way, came from the album covers. I was a serious record collector and passionate about music, and that's what caught me – the visuals of the art on these records.
In 1987, I went to see REM in Atlanta and I asked Michael Stipe where I could find Howard Finster. Finster was the folk artist who did the album artwork for Talking Heads' Little Creatures and REM's Reckoning. I went up to his place, Paradise Garden, and bought my first two Howard Finster pieces that year. That was a life-changing experience for me, meeting Howard Finster. From then on, I continued to do music but also began working with visual artists like him.
Howard Finster believed he was a stranger from another world. He was a preacher – he'd officiate weddings up at Paradise Garden – but he was also a singer and banjo-player who drew people in through his portraits of celebrity icons like Shakespeare and Elvis with messages written in the portraits. Talking to Howard was more like listening to Howard and sometimes getting the opportunity to interject. My first time at Paradise Garden in '87, he was talking about how they were saying his work reminded them of a New York artist who had just died named 'Andy Warhoola.'
In 1990, I put on Paul Warhola's art show – Andy Warhol's older brother. I brought Paul's son Marty Warhola to Paradise Garden and we were doing some filming around the place and having a talk with Howard. He thought Marty – Andy Warhol's nephew – was Andy's son. He kept referring to him as 'your daddy' to Marty. It was very cute." – Pat McArdle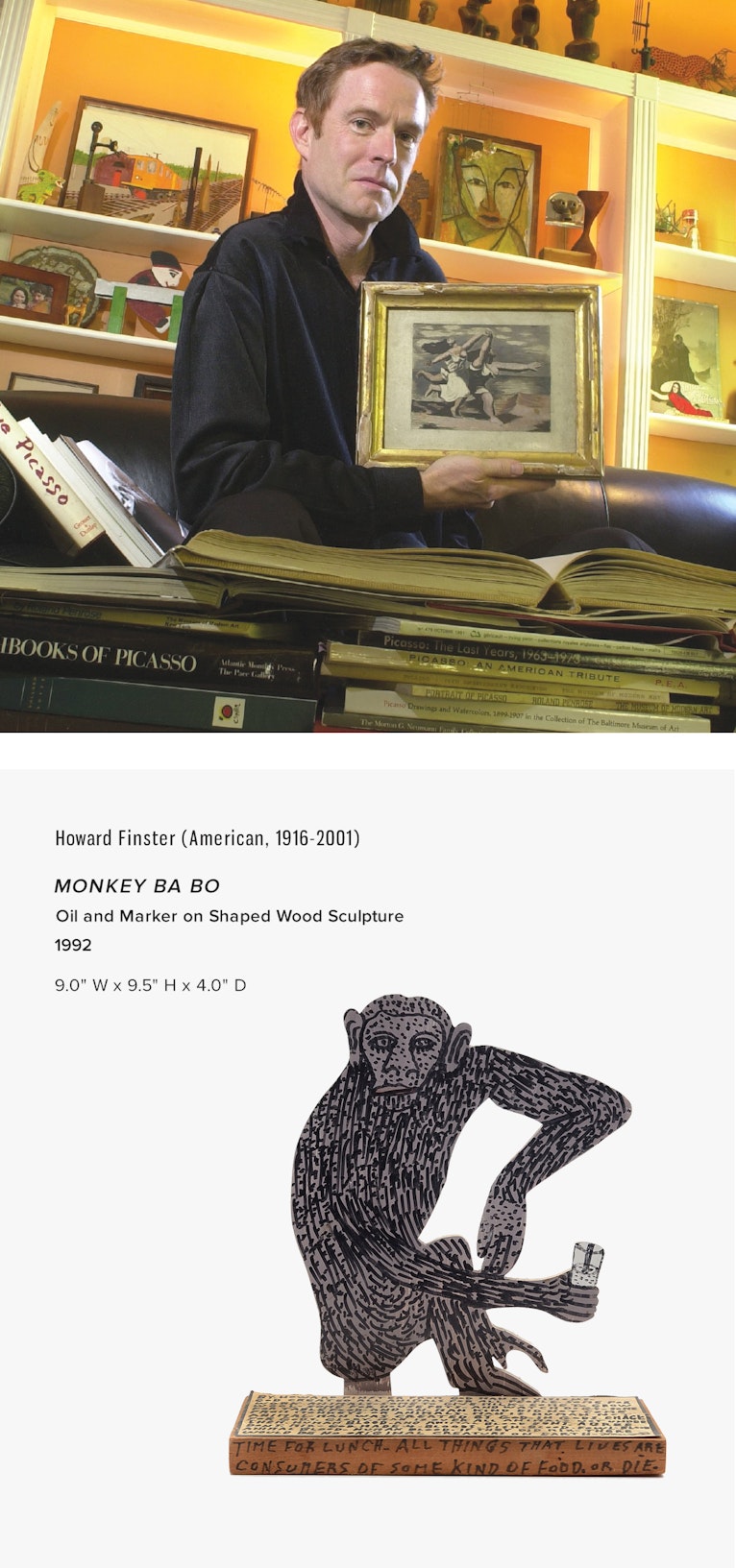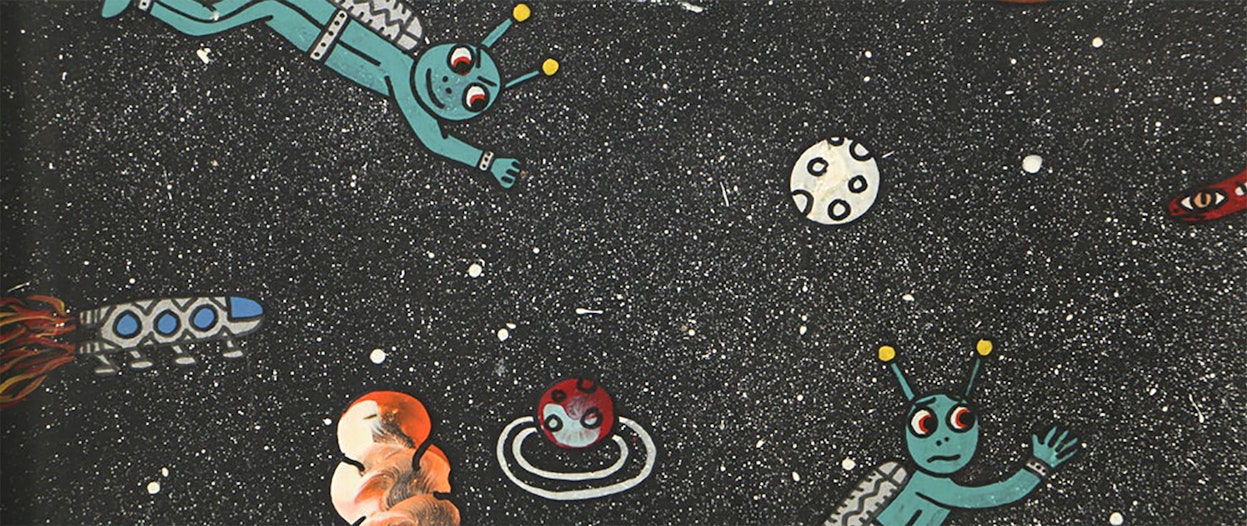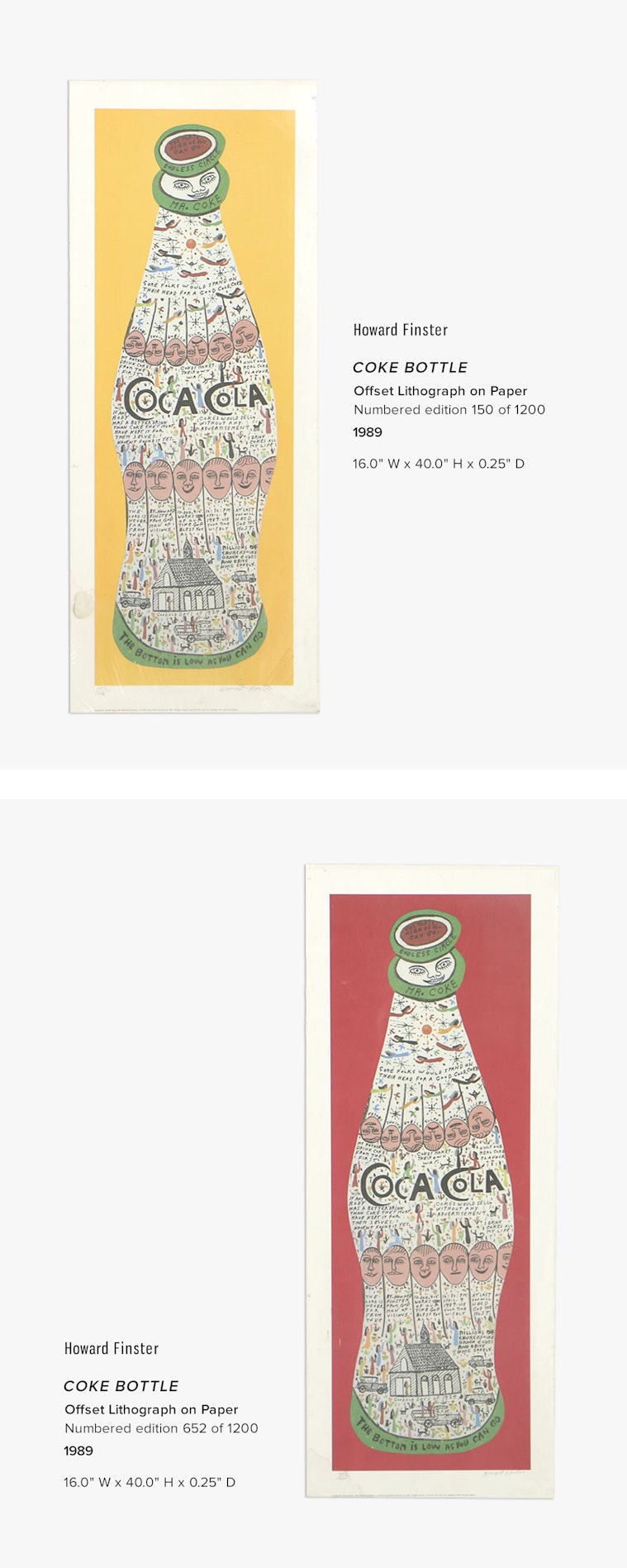 What is Outsider Art?
The term "Outsider Art" was coined to refer to artists who weren't involved in the gallery system and maybe aren't as educated in art history, but have a compulsion to make art. I prefer the term "self-taught."
So they're the punk rockers of the art scene?
That's not a bad analogy – hillbilly stuff, or punk. Many were Black Artists from the South. Little known during their lifetimes, but now their works are in museum collections.
What is the next project you're working on?
There's an artist by the name of John Kane, born in 1860 in Scotland who came to Braddock, outside of Pittsburgh in 1879. He was an industrial worker who also made art, and in 1927 was discovered at the Carnegie International. He was the first self-taught American painter in the 20th century to be recognized by a museum, and they called him 'The American Rousseau.' After his death in 1934, his work was everywhere, in fifteen museums but his reputation is sort of asleep and a little bit forgotten. There's a bridge that he painted that is in a painting the Carnegie Museum. We're going to attempt to have that bridge, located in Schenley Park, to be named after him. The John Kane Bridge."
It seems that art and industry coexist so organically in Pittsburgh.
A lot of things start here in Pittsburgh. It's amazing what branches of industry, entertainment, and sports come out of here. You see it in the paintings: the factories, the rivers, the hills. Pittsburgh has always been a very cultural town. Carnegie Museum started in 1896 and then we have the Associated Artists of Pittsburgh founded in 1910 which is a big organization. The Carnegie International is the oldest North American exhibition of contemporary art from around the globe. Many of the Pittsburgh artists in my auction like Louise Pershing, Mary Shaw, and Glen Davis were all hip to what was happening in art all over the world because the art world came to Pittsburgh on a yearly basis, and then every four years, to Carnegie International.
Can you still get married at Paradise Garden?
Not by Howard! He left for another world in 2001.