"One might say Art was who Nick was. He grew up helping his father work in their family-owned Italian delicatessen. His parents were from Italy, and Nick acquired his kitchen skills from his mother and grandmother, who lived with the family. He was a great cook but always had art in his head, heart and hands. His love for art influenced his every thought and perception. It supported him through the skepticism of relatives from the "old country." They didn't understand pursuing something with such low earnings, but Nick was undaunted.
Nick received his Bachelors from Pratt Institute, graduating cum laude, and his MFA from Lehman College. Throughout his art career, he had several studios and many solo and group exhibitions. His work is in many private collections and in The Hudson River Museum. Nick's exploration of the visual relationships and effects of light on form, structure, and space have remained and evolved over four decades of his work.
Nick taught art in middle school, high school, and college, always as a conduit for his own work. In his later years, he campaigned for an art gallery for his middle school students. It was the only one we are aware of in the state and a smashing success. Nick ignited a passion for the arts in countless numbers of young people. Students with and without natural art skill excelled under his enthusiastic tutelage. The work he was able to encourage out of them was incredible, and often award-winning. He was adored by his students and colleagues; a true one-of-a-kind generous spirit". -Berenice Barbieri, wife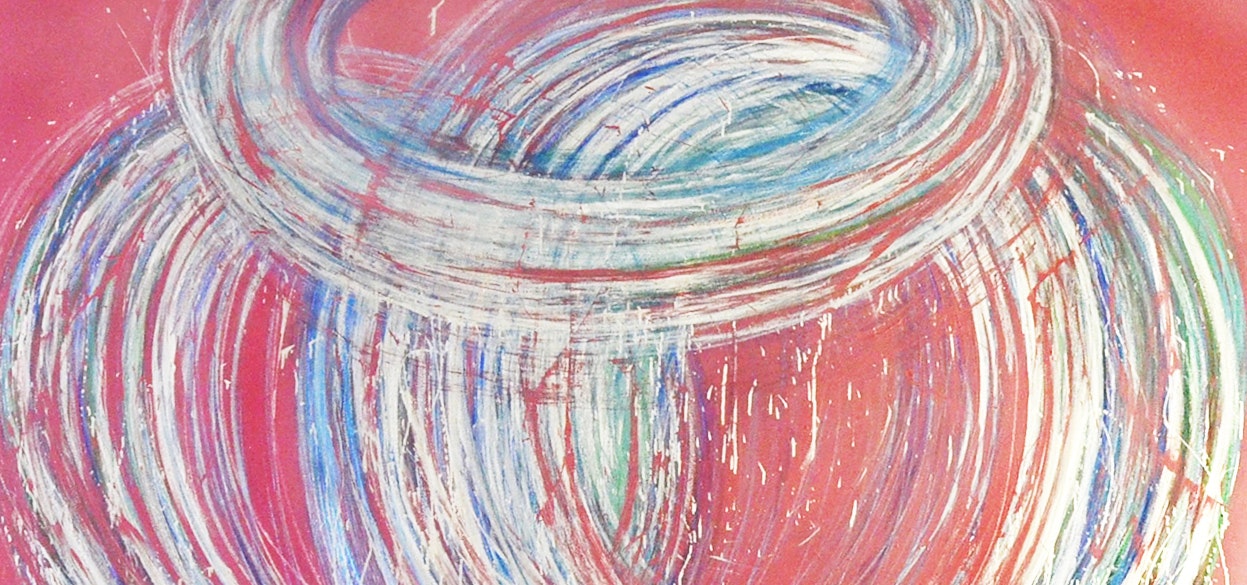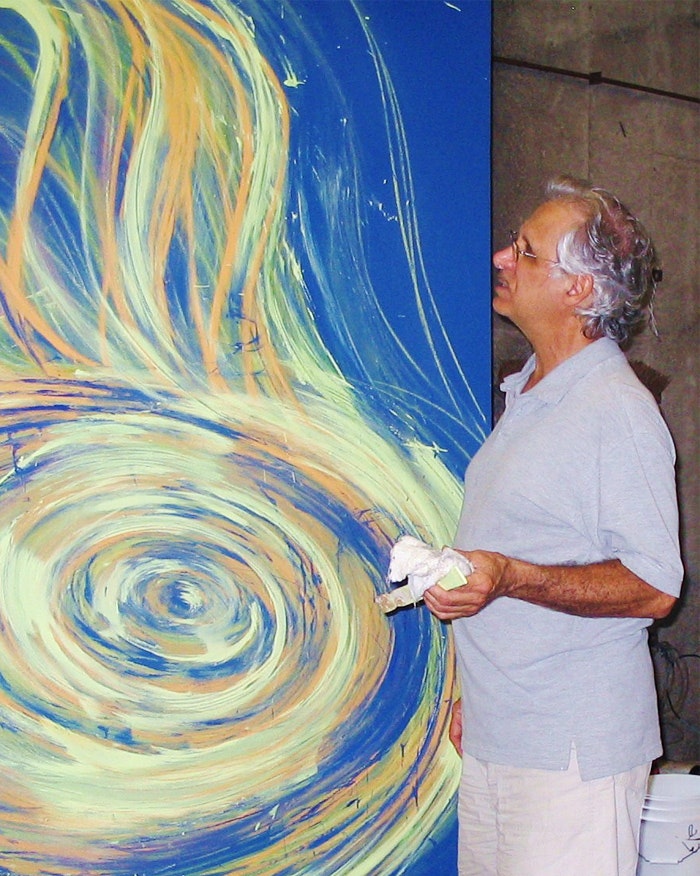 The most recent works in this collection are very dynamic.
These emerged out of an interest in contemporary physics, but more so of the energy and forces' effect on human sensibility and consciousness. He was not attempting to illustrate principles of physics, but rather sought to create metaphors for those energies, and invited viewer participation in the perceptivity of spin, motion and an expansion of a sense field.
How do these pieces speak to the body of work as a whole?
These are more experimental. His affinity for structure, space, and light continued but the color became more aggressive. In the 70s, his drawings were minimal and sparse. Subtle disturbances on the surface enhanced the perception of light, shadow, and dimensionality of form across the plane. These pieces received the most attention and acclaim in magazines and numerous gallery shows. In the 80s and 90s, a deliberate use of color and bold meandering marks invite the viewer to journey through and interact with the environment.
How did the two of you meet?
We were chaperones at the high school prom. Nick was always involved with the event planning, setup, the decorations, and my brother suggested we be introduced. At first I was apprehensive, I didn't want to meet a Mr. Barbarian! I was living in Peekskill, NY and working as a nurse when he took me to New York City on our first date. We were wed six months later. Ours was a marriage filled with 42 years of art, love, joy, support, encouragement, theater, travel and happiness.