"Our house is a Kentucky Historical Landmark called Maple Grove. The people that settled here, the Miles family, started several distilleries in the area. Whiskey is big in this part of Kentucky. Philip and Eleanor Miles first came to the region around 1779 and owned the property until 1913. Harry Miles their son, and Edward Leo, their grandson, founded E.L Miles & Co. Distillery in 1796. The family then opened New Hope Distillery in 1875.
The building has elements of Greek Revival architecture, like the woodwork and the fireplace mantles. After a remodeling in 1870, Federal Style elements were incorporated, including the archways in the parlor and the dining room.
We're the sixth owners of the property, which we bought at an auction in 1992. As Kentucky natives, we were drawn to the house because of its story and the fact that it had been owned by people that settled this part of the state. Our favorite thing about it is the ambiance; being in a place that has that much history."- Charles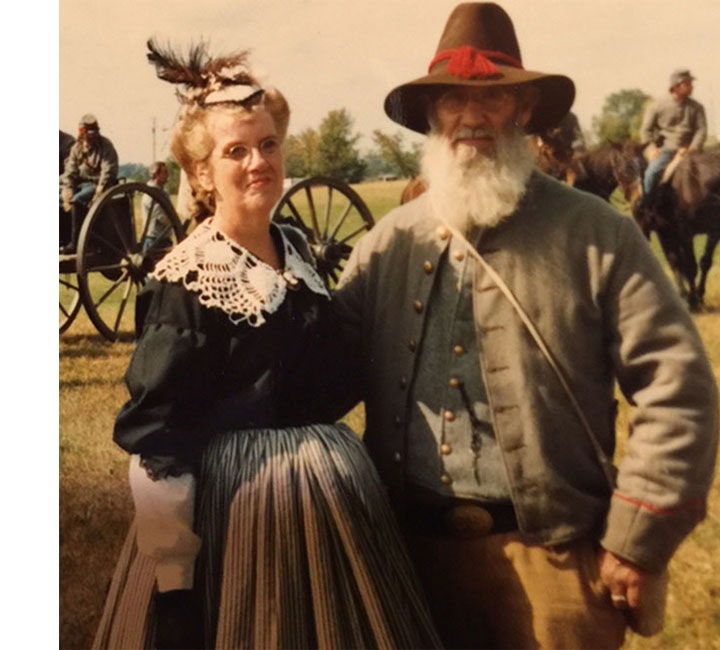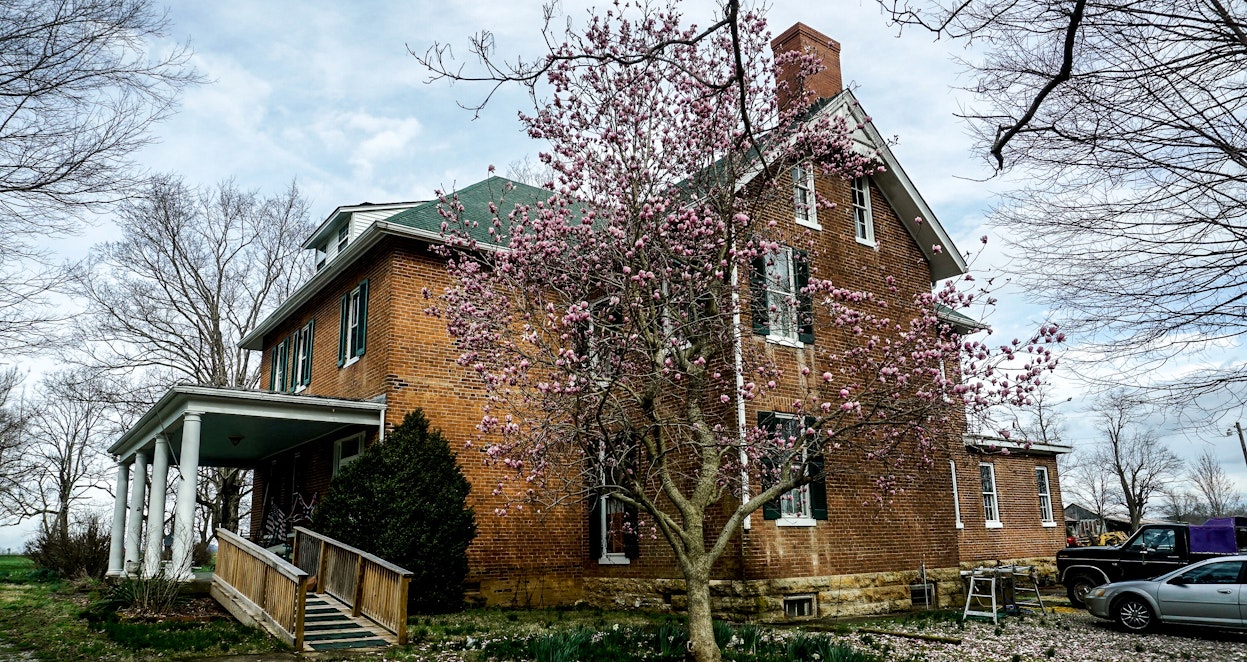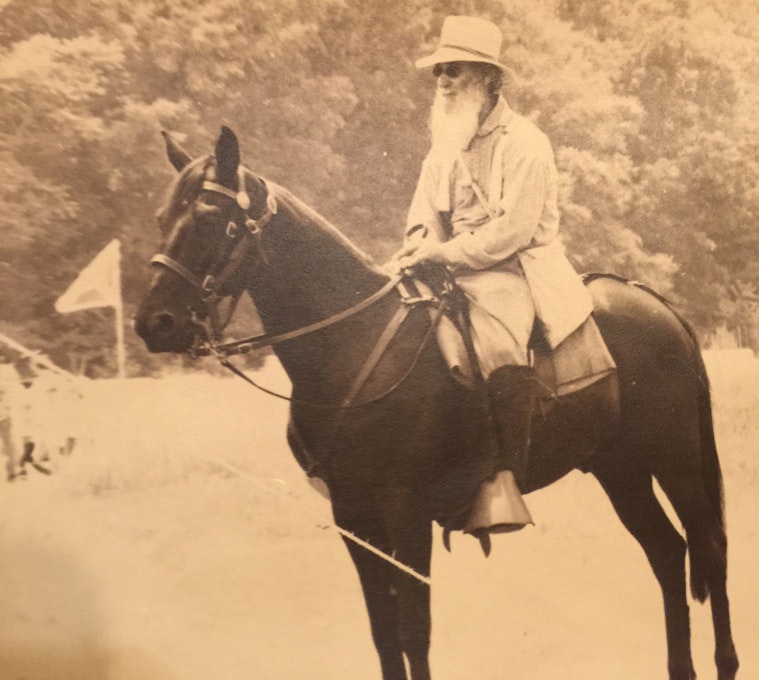 What's your favorite piece in the sale?
The English Revival dining chairs and matching mirror back buffet and china cabinet. It's dark European period furniture that was imported into this country in 1865. I got it at an antique auction; it's rare for pieces like that to remain in one set.
Did you collect saddles?
Yes, we used to keep horses on our property, so we built and repaired saddles for use.  Our favorites were military equipment: Civil War, WWI and WWII.  The McClellan Cavalry saddles were made from 1904 to 1928 and used until they disbanded the U.S. cavalry in 1941.
What do you love most about riding?
The excitement and thrill of being in control on a horse.  We rode military and broke our own horses to train them for reenactments; they would pull canons.
What's your collecting philosophy?
It's driven by the joy of educating people about the military history that shaped our country. It seems like when you show someone and tell them about it, they have a keen interest and want to know more.