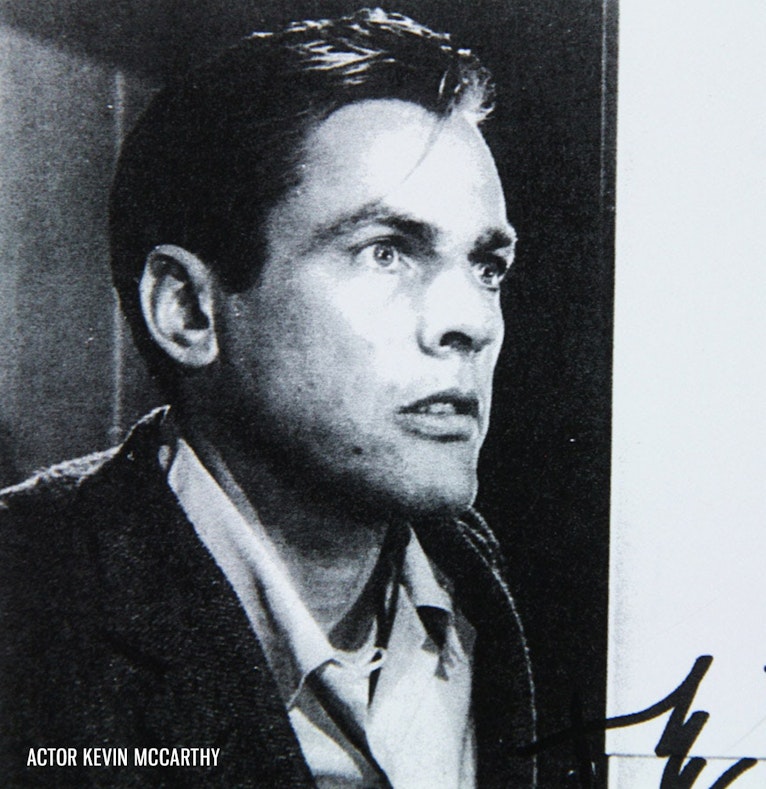 "Do you know this woman, Marie Kondo?" says Kate McCarthy, of the Japanese organizing consultant and author of The Life-Changing Magic of Tidying Up. "My story is that I got her book but it didn't give me any joy so I threw it out." As such, parting with objects in her home would wait until this fall when, after 36 years in the space she shared with her husband, the late actor Kevin McCarthy, she moved closer to her children.
In the process of downsizing, the memory of her Golden Globe-winning partner — whose acting credits included Invasion of the Body Snatchers, Death of a Salesman, and the series Flamingo Road — was omnipresent. "People really loved him" she recalls, "They'd stand online for his autograph, even when he was in his nineties." Orphaned at four years old, McCarthy's life was almost Dickensian, his wife explains. He went on to a storied Hollywood career and was part of a lively circle of creatives. "He knew some of the most amazing people," she says. "There's this great story he used to tell about when he was filming a series called Survivors in the South of France. He heard that Liz Taylor and Richard Burton's yacht had come into the harbor, and he couldn't figure out a way to get in touch with them, so he swam out to their boat! They hauled him aboard, gave him some champagne, and had a grand old time." Here, Kate remembers their life together through their collection.
Meet Very Cute
"The short version of how I met Kevin is that I went to a play, saw him, and completely fell in love. It was utter synchronicity. We were both living in NYC: I was working, going to school, and raising my 4-year-old daughter. A friend of mine had tickets to see a play and she invited me very close to curtain time. It was this wonderful, strange, play and Kevin was in a leading role; I absolutely adored him. He was just such a fine actor such a handsome guy."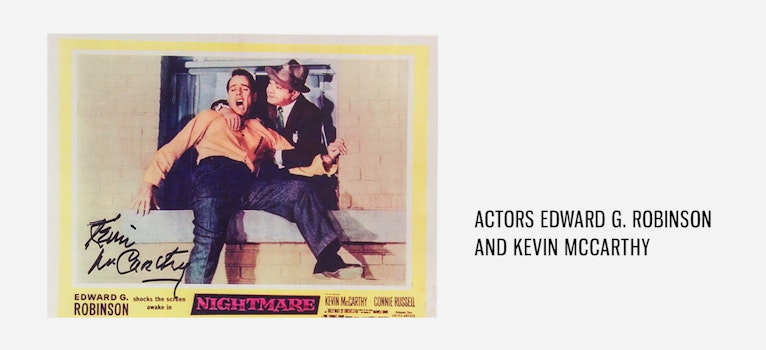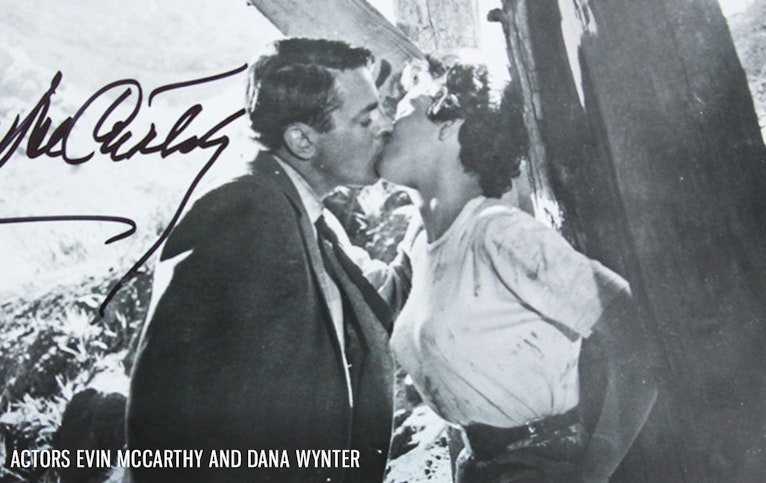 First Blush
"After the show, my friend and I went to the bar at Sardi's. At some point, I see Kevin across the room, walking out with a bottle of champagne under his arm. Spontaneously — or because I'd had three Brandy Alexanders — I went over and told him what I'd heard so many other people say: 'Oh Mr. McCarthy, you were so wonderful in the play….' And he was so nice to me, and he really talked to me. I realized I was blushing, and I don't readily blush. He left, I went back to my friend, and my exact words were: 'I can't let that man get away.' She said: 'Write him a letter.' So I went back to my little apartment in the 80's near Central Park, and I mailed him one that night. Two weeks later, I got a phone call from him, and his first words were: 'You write one hell of a letter.'"
California, Here We Come
"We dated for two years before he proposed. I was 26 and he was 62, so we had this palindromic relationship. In my second year of law school we got married, and in the third year of law school our daughter was born. Then, he booked a series and we moved to Los Angeles."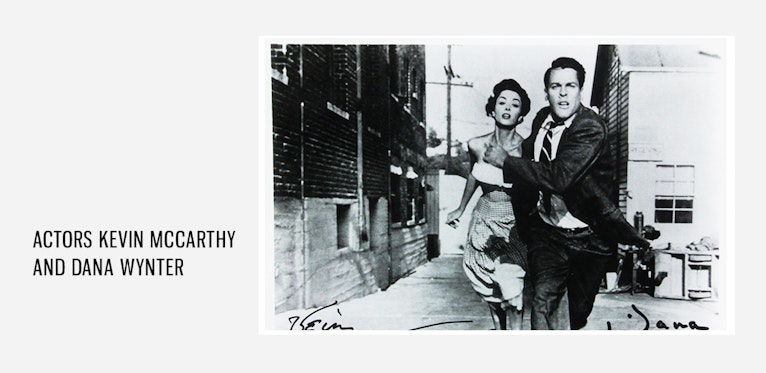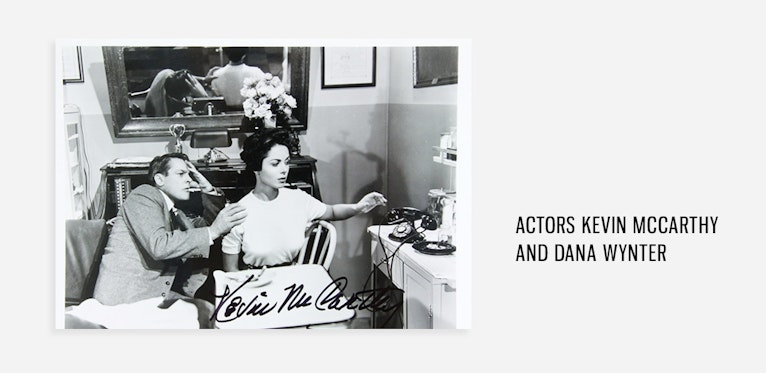 A House, A Home, A Party
"We eventually moved into a home in Sherman Oaks, where I lived until two weeks ago. It had really good bones and was a fabulous party house. I did a lot of entertaining; that's why there are so many platters. I had parties for a hundred people! And I love to cook. During the week, we'd set the table, light candles, and eat dinner every night together as a family; I had an entire cabinet full of cloth napkins."
Circle of Friends
"It was certainly very glamorous; Kevin had so many friends and we would have dinner parties with some incredible people. Kurt Vonnegut was a great friend of his; we stayed with him with all of our kids in The Hamptons. Betty Friedan would come to visit, Frank Gehry was a friend of ours. Kevin's sister was Mary McCarthy, the prominent writer. She'd come to visit and we'd throw her parties."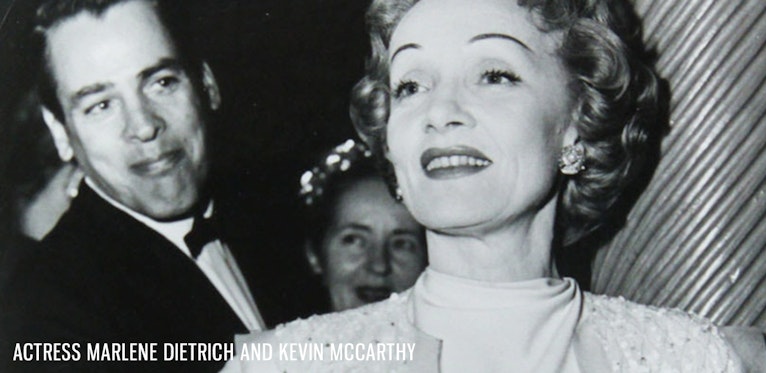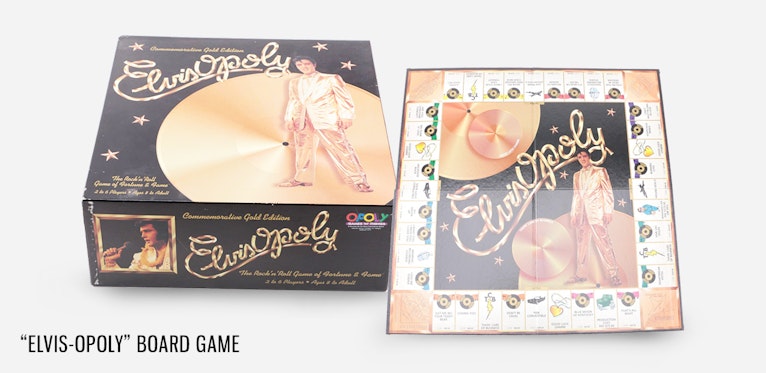 Talking Swap
"I was a great collector. I would go to swap meets and have the best fun finding strange things — like the drink tags, or anything kitschy. I was also an Elvis fan. One summer I was driving across the country to our home in Cape Cod and I stopped at Graceland. They had so much great stuff: Elvis demitasse cups, plastic placemats with his photo. I thought, that's priceless: you're sitting down to dinner with your Elvis placemat."
London Times
"Do you know the story behind those Smythson pig place card holders? There was a period when Kevin was working a lot in London, so we were there all the time. I saw them in Harrods and I loved the idea of having little pigs in front of your guests! I went to buy them and thought they were 19 pounds. They were 119 pounds! I was so caught off guard — but I just couldn't not buy them."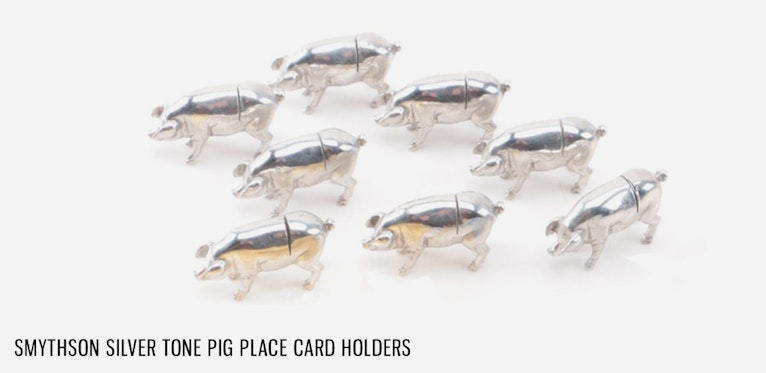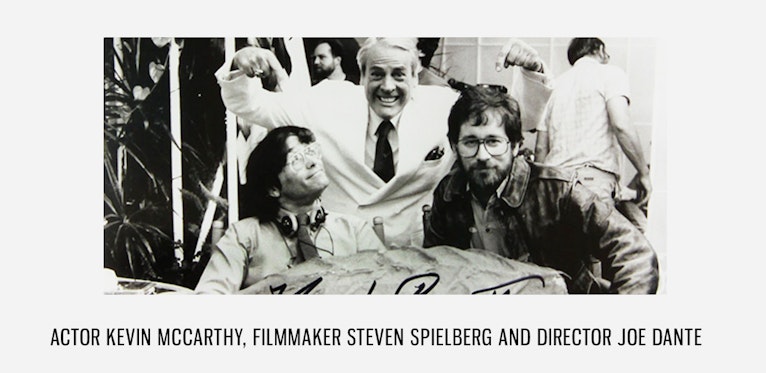 Movie Memorabilia
"That movie prop — a pod, signed by director Joe Dante — is a one-of-a-kind item. Kevin was in Invasion of the Body Snatchers, and when he was in a movie Joe directed called Innerspace, Joe said 'Let's make a pod like in Invasion.' He was always slipping things into his films that referenced other ones — little inside jokes that maybe someone would get. You can see it in this photo with Joe, Kevin, and Steven Spielberg. Innerspace had a lot of talent in it – it's where Dennis Quaid met Meg Ryan — and in random places in the movie, that pod would be sitting in the background."
Leaving a Legacy
"Going through all of these pieces was hard. Kevin was the most wonderful man in the world; he had a great sense of humor, he was such a wonderful actor, but he would approach it both intellectually and emotionally. He was sympathetic; really open and accepting. Everybody loved him. He really loved children, so it's sad that his grandson doesn't know him, but my son has a poster of Invasion of the Body Snatchers, and my grandson will point to it and say: 'Grandpa.'"