I have always been super eclectic, picking up things from my travels and experiences. Everything we surround ourselves with tells a little story of where we have been and the people we were. A lot of the things you see in this sale are from when I didn't have a child yet, and I have 5 now. I have had a whole reinvention of a career. As we move into a new home, we are also leaving behind a little over a year of tragedy and sadness for my family. I like the history of these pieces, but I also like the idea of creating something new and finding new memories, in a new chapter and in a new space.
I will tell you that my pineapple collection is extensive. I've kept 99% of them but I've given up a few. In Cabaret there is a song about how during wartime, when you could have diamonds and pearls, this fruit stand owner was giving the love of his life exotic fruits because they were more valuable than anything. So 17 years ago, a friend of mine gave me a pineapple shirt on opening night and from then on everywhere I go I see pineapples and I buy them. I have crystals and I have china and I have candles and I have paintings and I have a tattoo of one on my ankle. There are a couple of pineapples that I am willing to part with but someone has to really love them a lot.
The hardest thing about this sale was choosing what I was ready to let someone else give some love to. My father, my mother and my sister Carrie shared the same penchant for sparkly tchotchkes, beautiful boxes, and crystal vases. I have a couple pairs of my mom's shoes in the sale–They're sparkly and beautiful and saw some fantastic nights out or onstage. There is a decorative box I am letting go of, it's blue and looks Asian-inspired and was made for storing playing cards. That's what I was told by Charles, our EBTH estate organizer. But, in Eddie Fisher style, it probably held contraband!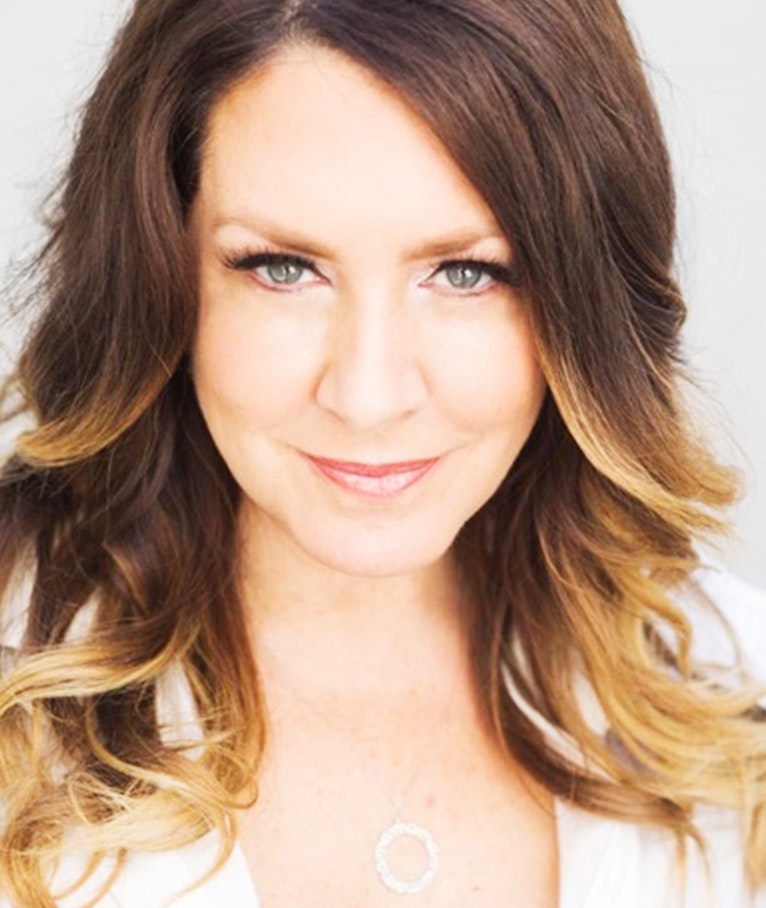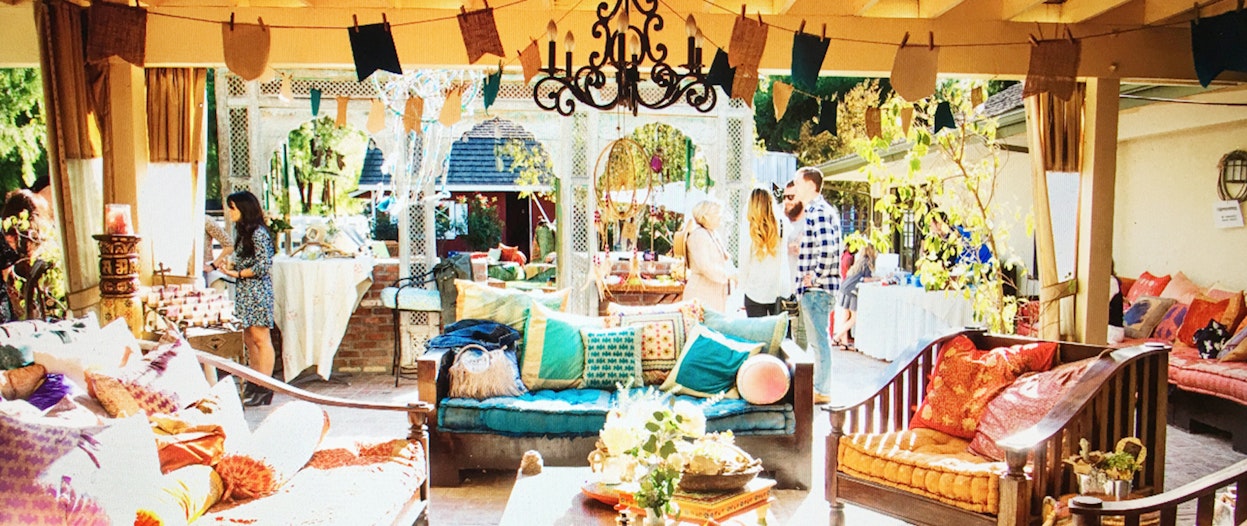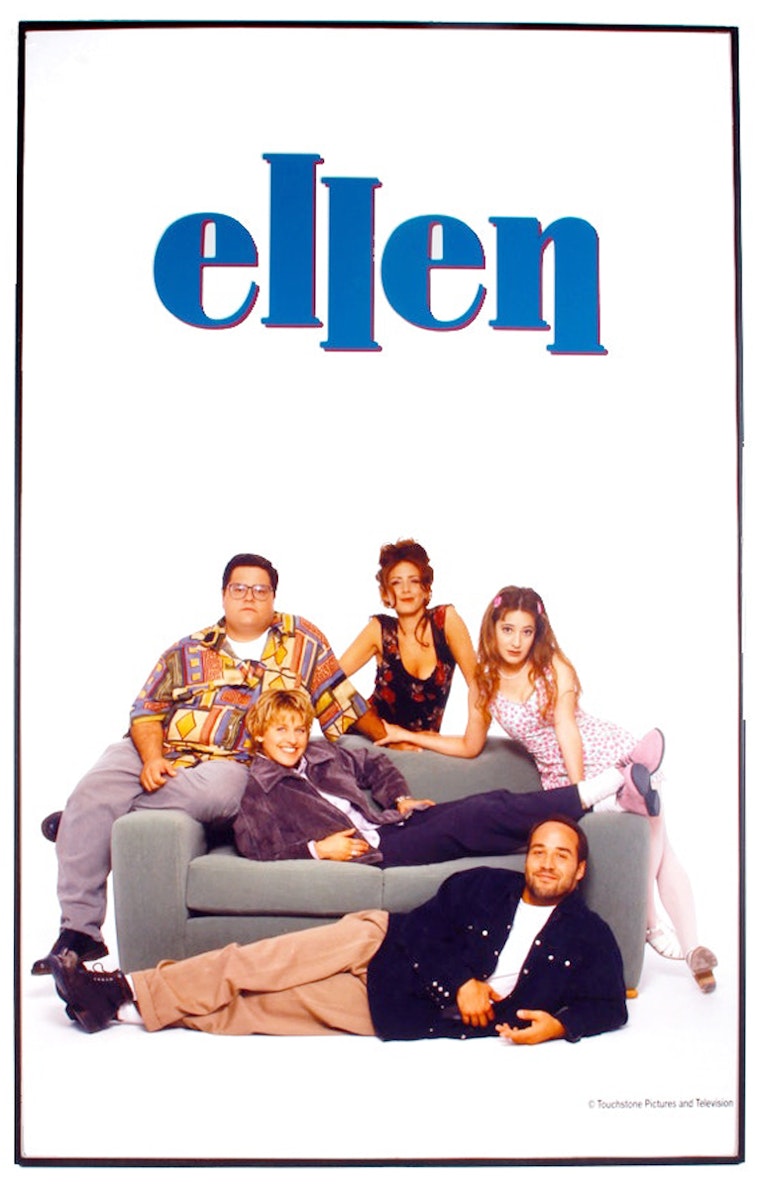 Tell us about this amazing Tibetan furniture.
When I custom designed the big bed, I wanted it to be like an oversized daybed that the whole Jolie-Pitt family could sleep on. A friend who owns a popular Los Angeles store lovingly designed it for me and it went in the home we lived in when my daughter, True, was born. The set went with us to two more houses after that because the styles of the homes were perfect for that colorful, exotic, amazing look. It wasn't meant to be outdoor furniture but we have always had it on great patios.
And the model

BMW

car?
This was a model version of a BMW Hydrogen car. There were only like, 20 of them made, and even fewer that were brought to this country. When I was doing "'Til Death," Brad Garrett was approached to drive this BMW around for a month and he had like, 9 cars so he said, Joely will drive it around! So, me and Brad Pitt were the only ones that had this car in LA. I like to say that because it makes me attached to Brad Pitt in some way, which I'm not.
The posters from Ellen, did they give those out to everyone in the cast?
They're large posters that were outside of our soundstage at Disney studios. When we left Disney, one of the security guards took it down and gave it to me. So I guess it's kind of stolen.
What's next for you?
My sister, Tricia and I are starting the Fisher Foundation, which will aim to raise awareness and support for those suffering from mental health issues and addiction. I'm going to be directing my first movie–It's really exciting. And my book comes out in November, which is called Growing Up Fisher and is comprised of my essays, musings, and misadventures. I've written little stories about some of the treasures in my collection–there's even a part about my estate sale experience with my mother's. I wish we had known EBTH then, that experience was just awful!