"Kurt Vonnegut's father, Kurt Senior, built this house in 1940. My parents bought it in 1954; my mother just fell in love with it. Kurt liked that they were going to keep it the same and he actually gave mom and dad a deal, even though he had another buyer offering much more. At the time, the area wasn't well developed, and as we grew up, more and more houses were added. As kids, we'd pick up the stakes they'd laid out for new construction and throw them into Williams Creek.
The stone table in the sale was made by Kurt Senior; it has the Vonnegut initials. We didn't have too many visitors who were fans of his son, but they did do a documentary on Kurt Vonnegut Junior in which the house is featured. Some of his descendents and relatives have come by to walk around it, and that was neat. We actually have a picture of Kurt Vonnegut Junior and his mother arm in arm in the driveway.
This sale represents four generations. For my mother, everything had some connection to something and she couldn't bring herself to get rid of it. When my wife and I got engaged and went to the local department store to register, the woman asked what style we liked and my mother looked at her and said 'Late basement, early attic,' meaning, there were things from all over, from both sides of my parents' families. I think the only piece of furniture we bought ourselves was a couch. Everything else was passed down."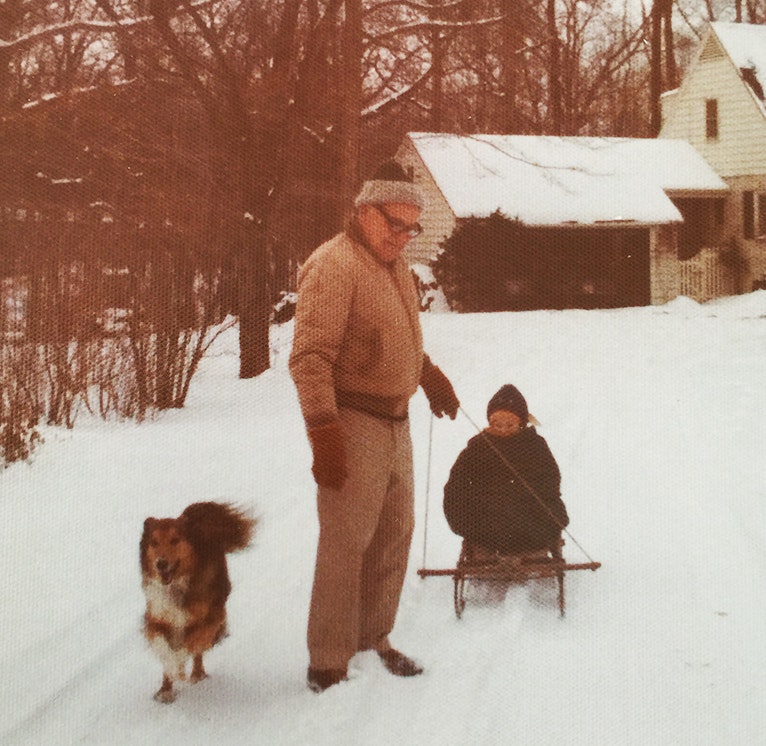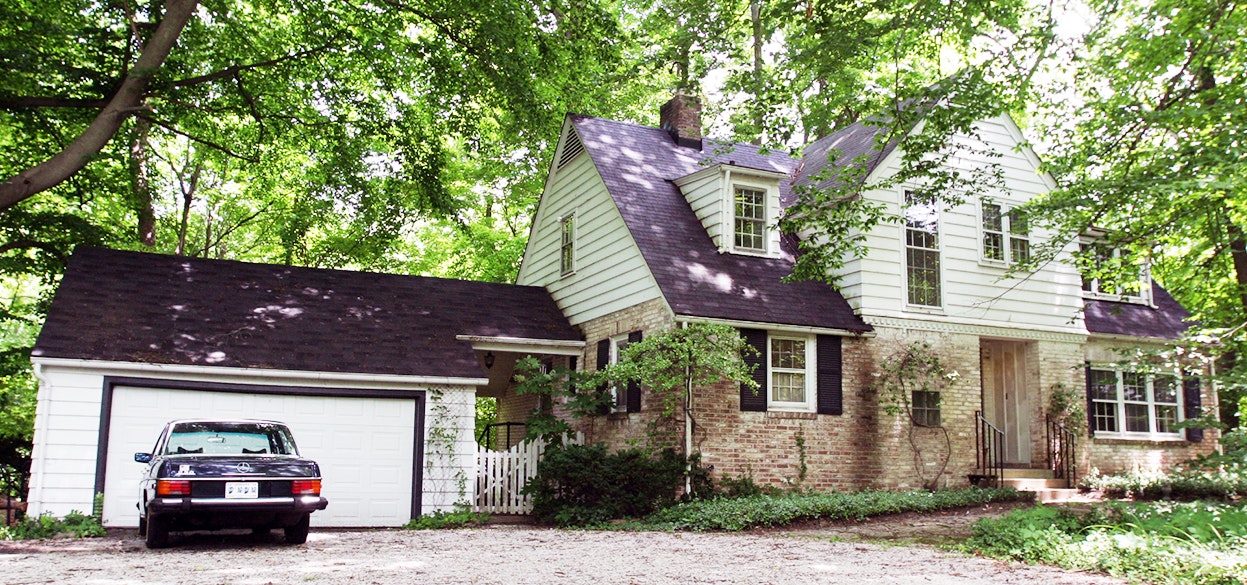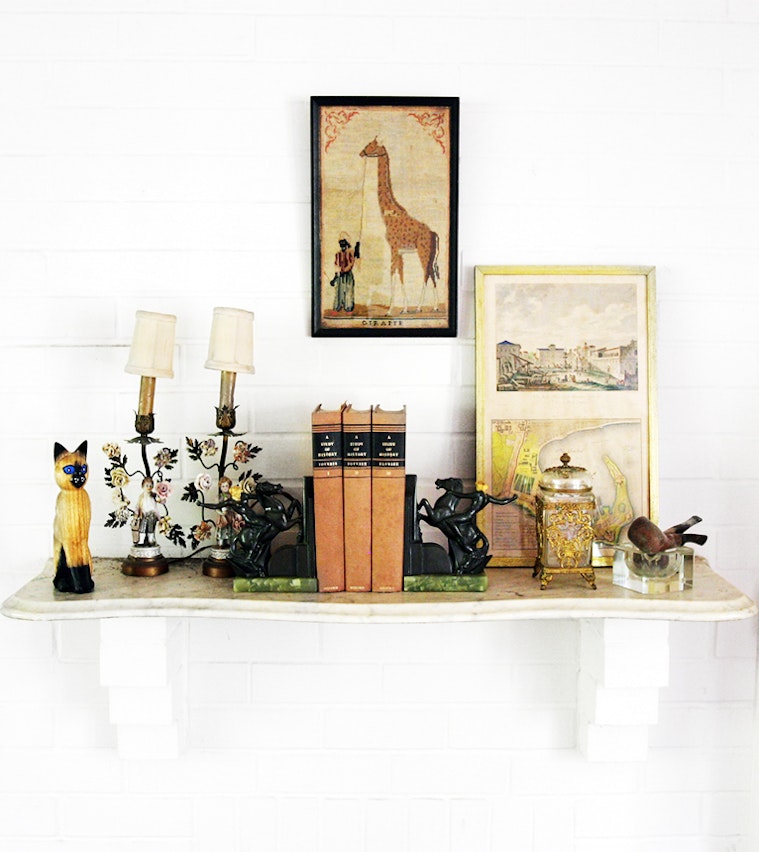 What was fun to rediscover?
The table with different pieces of marble on iron legs, the Dresden china, which comes from both sides of my family. The larger set with rippled edges is from my great-grandmother who got them in New Orleans. And the landscape paintings were done by my grandmother, Margaret Noble Johnston. She signed them all "MNJ." Many are copies and the original artist is referenced on the back. The side table with the cracked red marble top was my dad's and an original Atkin's piece. My grandmother's cousin traveled in a wagon across the country and later married the man who founded the Atkin saw company.
There are quite a few great books in the sale. Did your parents like living in a place that was attached to literary history?
They never really thought about it, though they did love books. My mom and dad went to the same high school as Kurt Vonnegut Senior, they were about the same age, so they knew each other growing up.
What about the doll house?
My parents got that for my sister, she had a great time playing with it. After we had grown up and left, my mother let the neighborhood kids play with it.
Is there a piece here that you know your mother or father really loved?
Everything had its own little reason for being. There's an interesting story behind the organs: my Dad taught himself to play. He first started out with a guitar when he was in the Air Force and stationed in North Africa. He was teaching himself and wrote down all of the different chords. The army thought they were secret codes and confiscated them — he didn't get those papers back for a year.