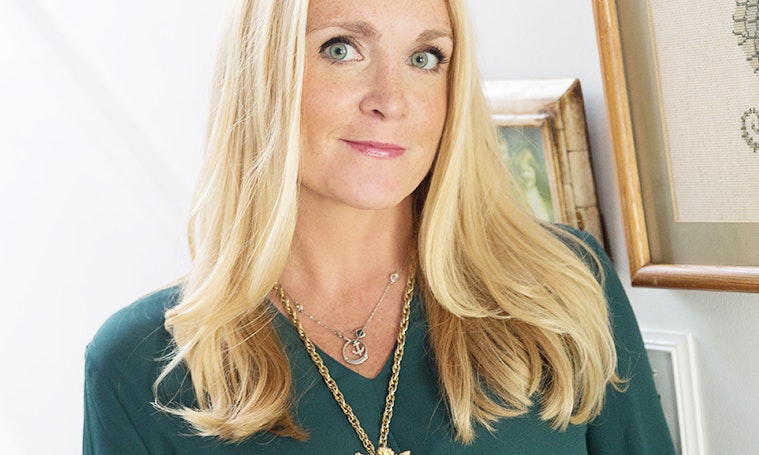 A space influenced by Heather Hogan Roberts will usually bear trademark elements of bright lacquered chinoiserie, faux bamboo, vintage-patterned wallpaper and probably a ceramic monkey somewhere. As founder of the lifestyle brand, Ivy and Vine (@ivyandvine), she has transformed otherwise unassuming interiors into whimsical editorial-worthy (but livable!) spaces and effortlessly infused Southern prep and tradition with Palm Beach charm and quirk. Shop pieces from her personal collection, closet, and showhouse in this exclusive EBTH sale, and learn how to approach every surface as an opportunity to be bright, bold, and joyful.
The Case For Accent Pillows
"The pillows are from the Ivy and Vine line and are really popular! Working with clients, I found that there was a void in the marketplace for designer pillows that weren't $400 each. So, I started doing them on my own. They're easy to ship, fun to style, and a great way to circumvent the scariness that comes with introducing bold or bright accent elements to an otherwise neutral home."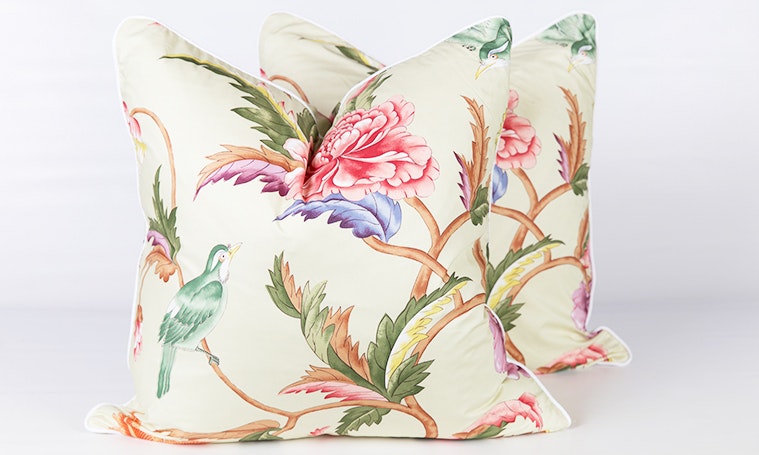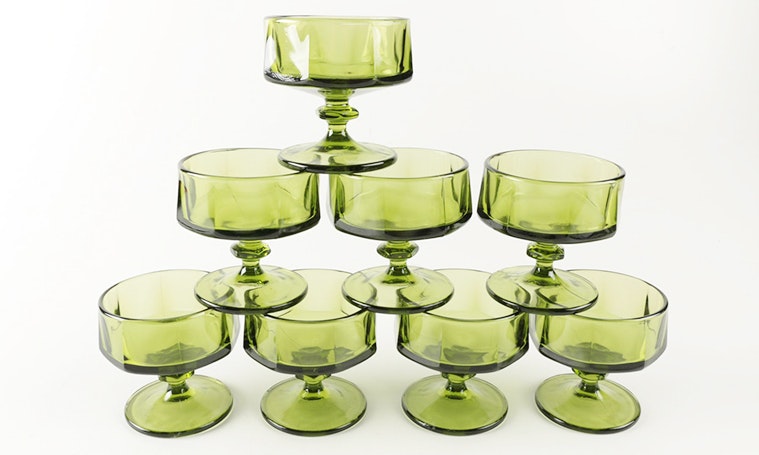 Raise The Barware
"Whether I'm out sourcing for clients or for my own resale inventory, I'm always drawn to buying complete sets of vintage barware. I have colorways that I love to see grouped together – turquoise is a big one for me, and then that pretty green set we had at the showhouse. It's always fun to have bright entertaining pieces that you can use to set a table."
Go For The Bold
"Fun, bright things that pop off the page and in a room are so integral to my design philosophy and a lot of those things are in this sale. If you love bold accents but don't know how to commit or incorporate them into your design story you can start with a bookshelf or a plain coffee table. Put brass bamboo trays with a grouping of glassware or any of the bright smaller items to give them a bit of polish and color pop."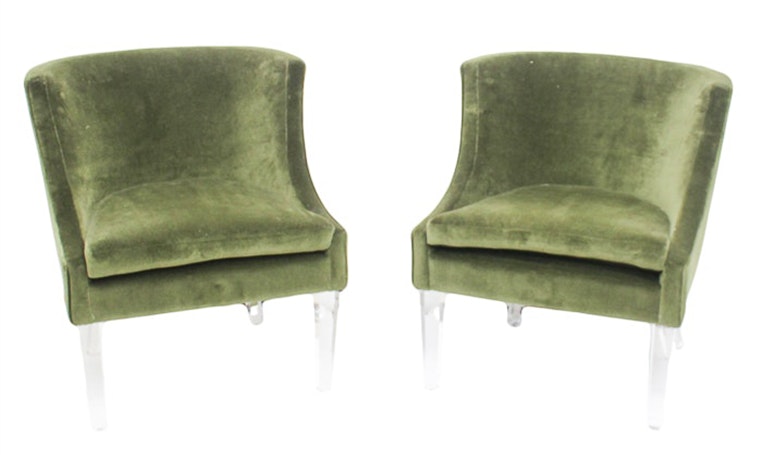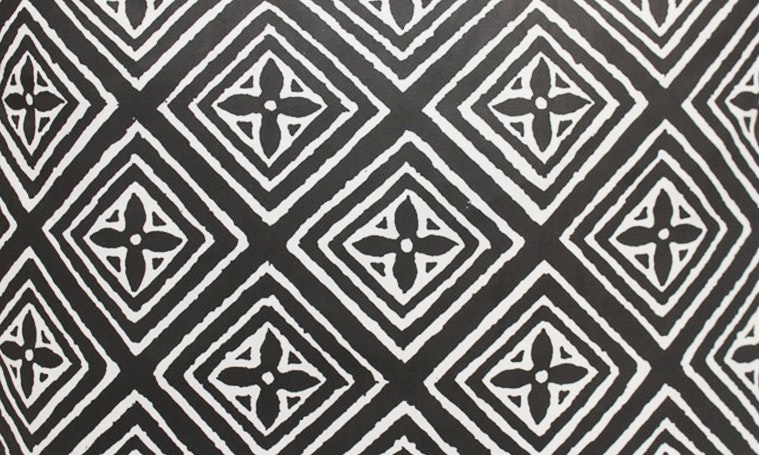 Mix And Mingle
"I'm not afraid to go bold and not afraid to mix the high and the low, colors, and patterns. In my own home, we have a lot of bright pattern and color mixing going on but I understand that some clients might be apprehensive. In these cases I might suggest a wallpaper with a smaller repeat pattern and transform a powder room, or introduce a fun set of three-color monogrammed hand towels."
"No One Lives In A Showhouse!"
"I love vintage, whether it's clothing or home. Shopping estate sales and antique shops are a great way to source beautiful and unique items for great prices, so you don't have to be afraid of putting them on your coffee table in the path of children or the tail of a Golden Retriever! But if you really want your precious pieces out of harm's way, you can always style them on a higher shelf or on a dresser. I have three kids and two dogs so I'm cognizant of these things!"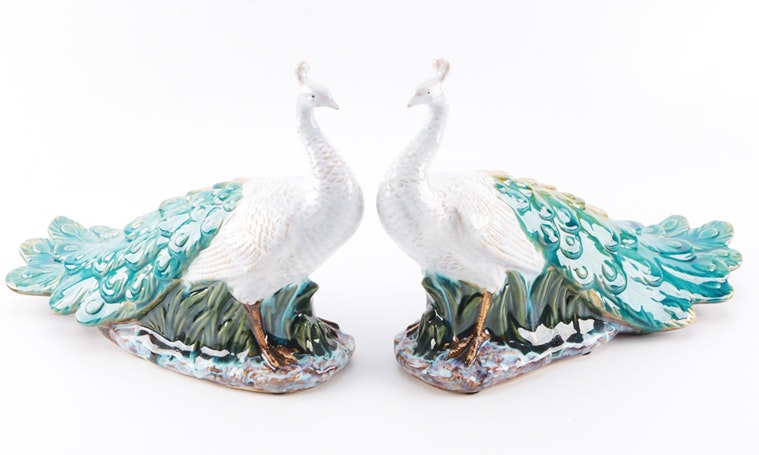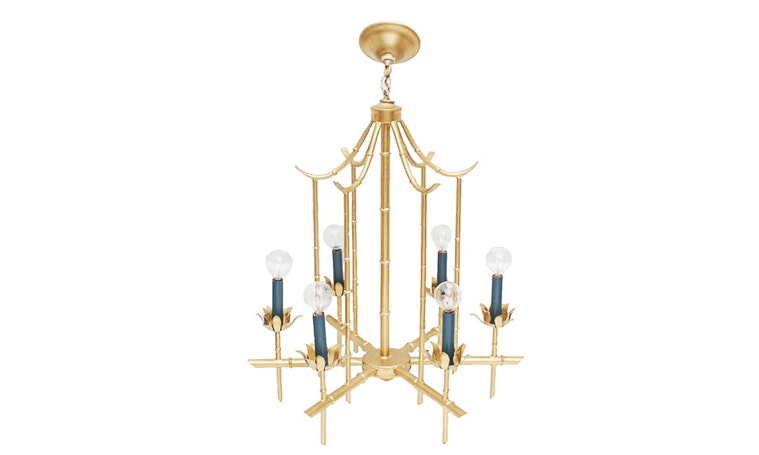 Breaking The Gloss Ceiling
"I know it sounds crazy but I am really into doing a high-gloss finish on a ceiling, whether it's a gold leaf, lacquer, or even wallpaper. I feel like people don't always look up, they're so focused on the room, so I view it as another opportunity to add a pop of design or fun to your space."
Power To The Powder Room
"For me, powder rooms are like the jewel box of the home. I love a really special and fun powder room where you can go wild, even if the rest of your house is super neutral. In the showhouse, I used a banana leaf wallpaper in the powder room to contrast this great vintage faux-bamboo mirror that I silver leafed. Wallpaper is another element I love and use all the time. It has definitely made a comeback!"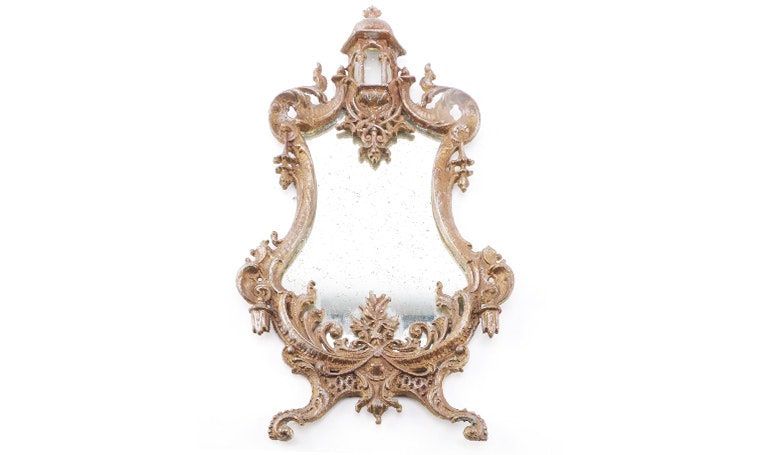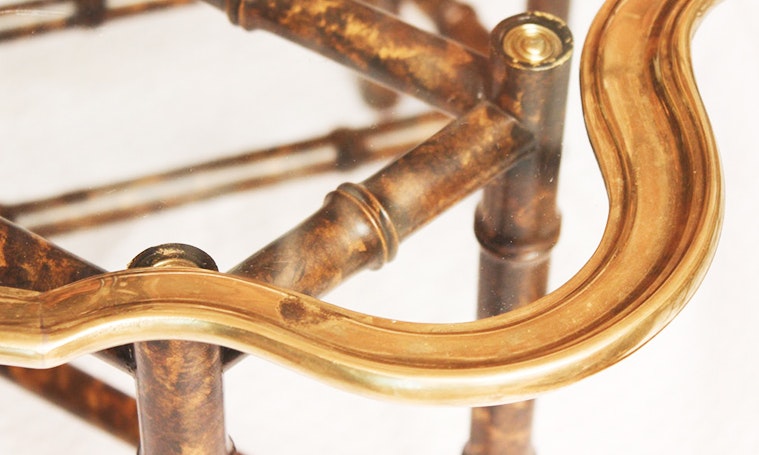 Room For Transparency
"I do a lot of lucite and acrylic tables in smaller places because you can see right through them and it really opens up the space. Glass coffee tables like the gold bamboo one in the sale work exactly for that purpose, and are great when you want to show off a fun floor covering below or a beautiful collection on top."
In Teal Life
"I was tasked with designing the home office at Atlanta Homes & Lifestyles Home for the Holidays Designer Showhouse, and we really had fun with it. The Regency chandelier, teal dresser, fabulous barware – it's all in the sale. The velvet chairs are kind of a mix between a bucket chair and a slipper chair, which I love. When I was designing the showroom home office, I needed something on a smaller scale in terms of seating – nothing too heavy with big arms like a club chair. The lucite legs were perfect for that, too. We reupholstered them to match the window treatments and they worked really well with the teal walls and lacquered dresser."