"We are vintage hunters, and always on the lookout for an amazing score," says Gen Sohr, one half of Nashville design studio Pencil and Paper Co. With her husband Benjamin, the creative hub is responsible for interiors that meld modern details with Southern Charm (influenced in part by years of merchandising and designing retail spaces for Victoria's Secret, Oilily and The Gap). When it comes to the private homes and retail projects that make up their current slate, Gen and Benjamin describe their approach as "Bright, whimsical and fresh," whether the space in question is Nashville's Draper James flagship store, or a cabin tucked away in the woods.
"We love unique vintage items, mixing patterns and creating spaces that reflect the wonderful and unique families that inhabit them," says Gen. "Sadly, we don't always have room for all of our treasures, so we're excited to see them go to good homes in the EBTH sale." Among those treasures are extensive fabrics, as well as pieces — like an upright gold chandelier, and plenty of intricate light fixtures — from their original 1930's Nashville home that they couldn't rework into their new renovation. "But we know they could be treasures for another home renovator," notes Gen. "We love knowing that the pieces we collected will bring someone else joy!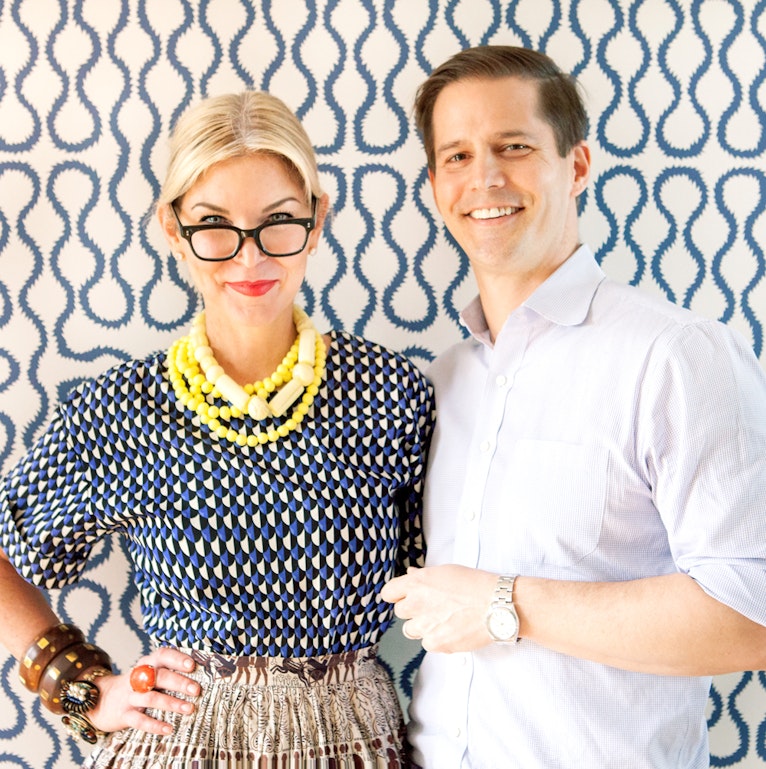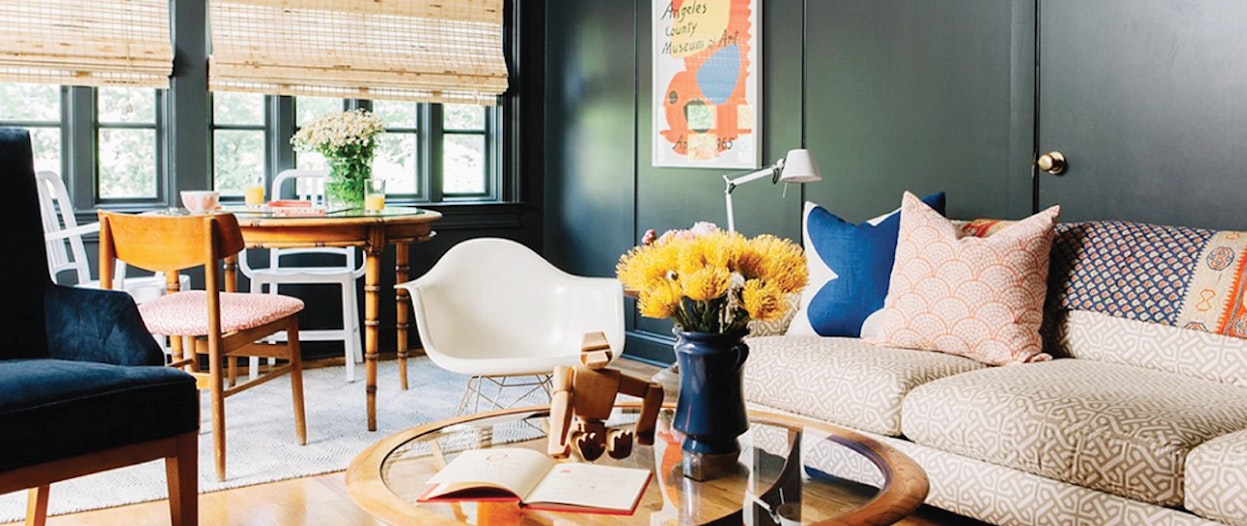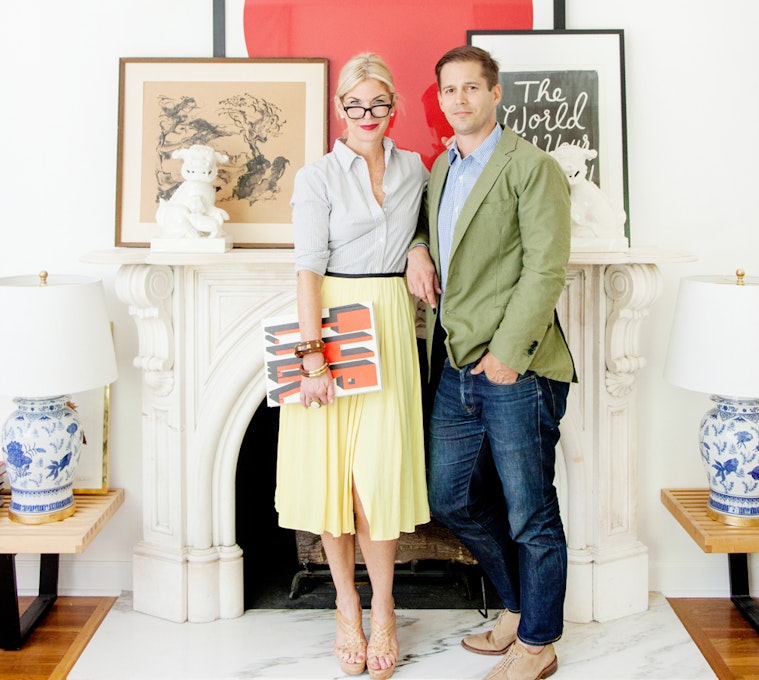 Tell us about the retro orange-and-red covered sofa?
It lived in many of our homes, and was even featured in Domino Magazine! It was designed by James Irvine for Capellini and received a very limited release. What we love is its great modern silhouette, and that it's so easy to change out the slipcover in fun new fabric.
What about the vintage fashion?
We're obsessed with vintage dresses, but our closet was overflowing, so we decided to share a few of our favorites. They've all been customized to a more modern silhouette. I wore the peach and brown ones to holiday parties, and the floral dress was my go-to for garden parties. It's the most wonderful heavy linen.
We noted that there are so many ceramics here – from a Dalmatian figurine to a cat, a Buddha and plenty of mugs and vases.
We think vintage ceramics are perfect for curating a beautiful bookshelf, or a bedside table!