I've worked in television all of my adult life. I started my career as a talent agent and then became the Assistant Casting Director at All My Children. I found my calling as a Stage Manager, first at a soap opera, Another World and for the past 16 years at NBC's Today show. I don't have a typical 9 to 5 workday; I wake up at 2:15 a.m. every morning to commute to New York City. I'm responsible for getting the show on the air and making sure the talent and guests are where they need to be when we go live.

I'm not only passionate about my career, I also love fashion and jewelry and there's a pretty wide selection in this sale. From brand new to vintage, designer to costume, diamonds to quartz, and traditional to contemporary, I really think there's something for everyone. Some of my favorites are a stunning 18K white gold, diamond and sapphire bracelet and a Roberto Coin 18K gold and diamond choker necklace. There's a vintage Japanese-inspired Noh Mask openwork costume brooch, and one of my most coveted rings: a 14k yellow gold carved coral and diamond bypass. The vintage Christian Dior clip-on earrings are classic, in all the years I've owned them, they've never gone out of style and they never will.
Many of the vintage fashion pieces in the sale belonged to my mother, like the 1970s snake print velvet dress with sable fur trim and a beaded brocade evening dress. She was the most glamorous woman I've ever known; the picture of elegance, her taste was flawless. I'm finally ready to part with some of these pieces. Some of the most precious items of my past may be part of your future!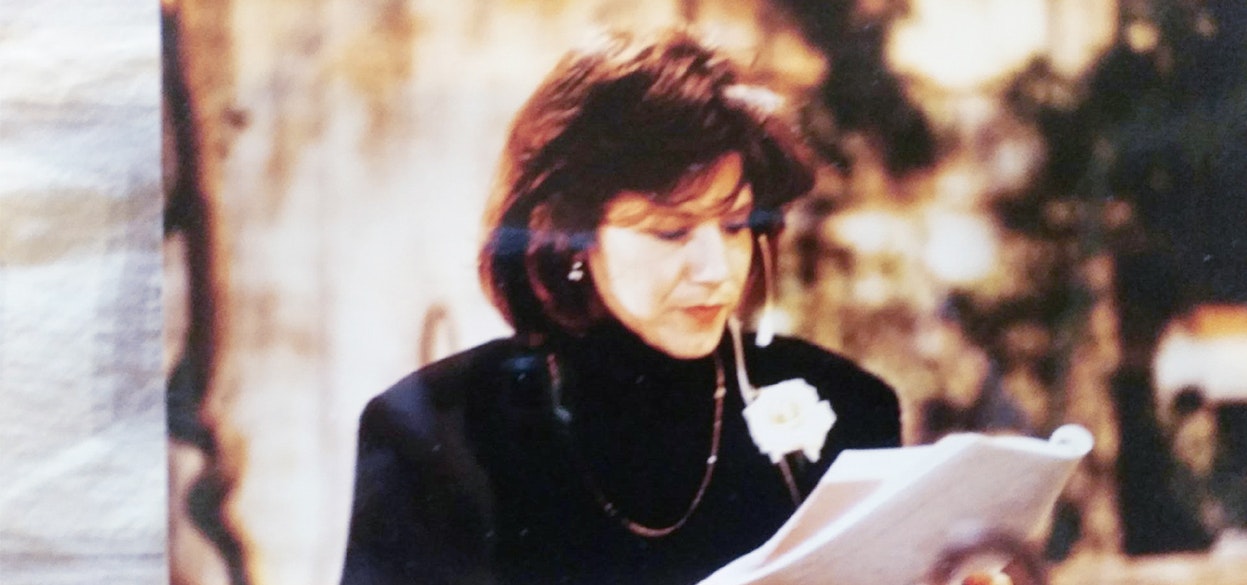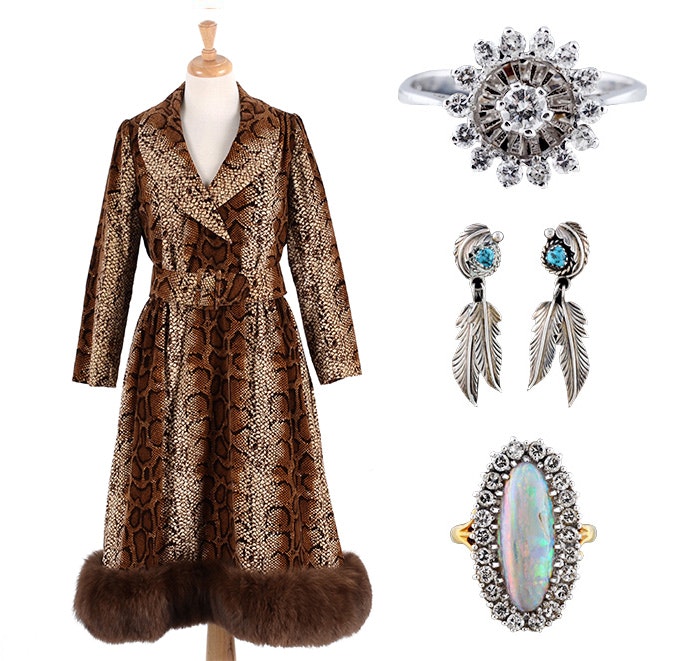 What's one of the oldest pieces in the sale?
The 18K white gold diamond ring, it was my grandmother's. She and my grandfather were separated during the Second World War and reunited years later in New York. There's also a platinum and 14K gold blue sapphire and diamond filigree bar pin from the late 19th century, and the two vintage stick pins. Those have been handed down through generations.
Tell us about the Stuart Weitzman fringe booties.
I wore those when I was a little bit younger and on the scene, and they worked! Those are hot boots! There's also a pair of red boots by the same designer.
What are you happy to see have a second life?
I can see someone wearing the gold beaded gown, the python print dress with fur trim and the Ungaro velvet cape. I never had the opportunity to see my mother in them and it would make me so happy to know that they're being enjoyed by someone else. That's why I chose EBTH. I want to share these treasures with people who will truly appreciate them.