The objects for auction from Cathryn and her late husband Carl, "Hege" Hilker tell the story of lives filled with adventure, passion and travel. Leading cheetah conservationists, the couple dedicated their time and resources to education about endangerment of the animal, specifically through Cathryn's 50 years at the Cincinnati Zoo, where she worked with cat ambassador program to bring big cats to schools. Enamored of cheetahs, Hege and Cathryn raised Angel and Sara – their own cheetah pups – on their farm property in Mason, OH. In 2012, Sara broke the world record for fastest land mammal.
In the nineties, Carl and Cathryn traveled to Namibia and purchased a 28,000 acre parcel of land designed for conservation efforts to save big cats in the wild. Today, it is helmed by field expert Dr. Laurie Marker and is the largest effort to protect and study cheetahs in the world.
The couple's interests didn't stop at spotted cats. Hege adored anything airborne including planes, hot air balloons, hang gliding and sky-diving. Truly a renaissance man, he also counted ski patrol, pyrotechnics, scuba diving, marathons and collecting canons among his hobbies. When not raising awareness about the cheetah's endangered status, Cathryn rode horses until she was 80. Beloved in Cincinnati, Cathryn's extensive collection of cheetah paraphernalia is entirely comprised of gifts from people who loved "The Cat Lady."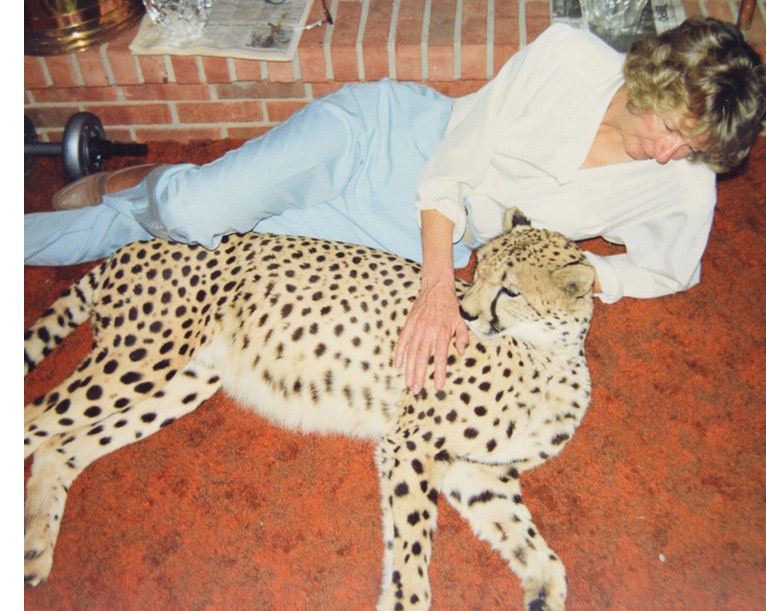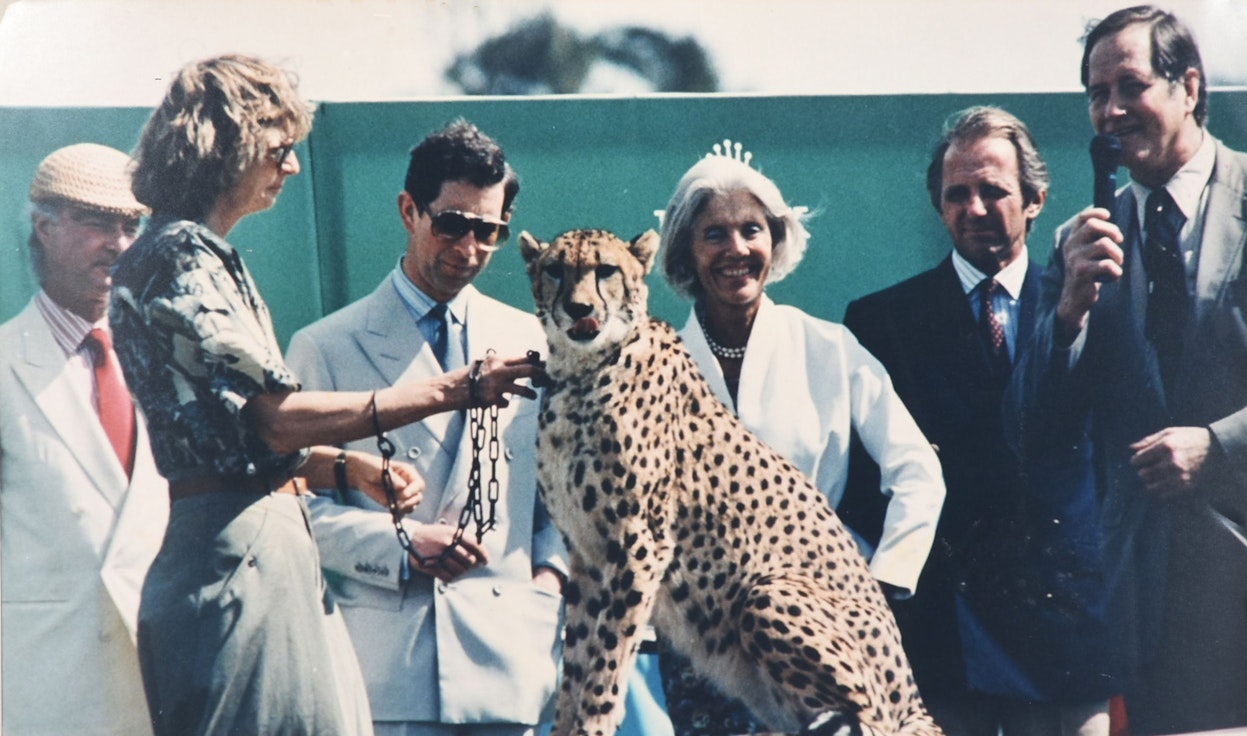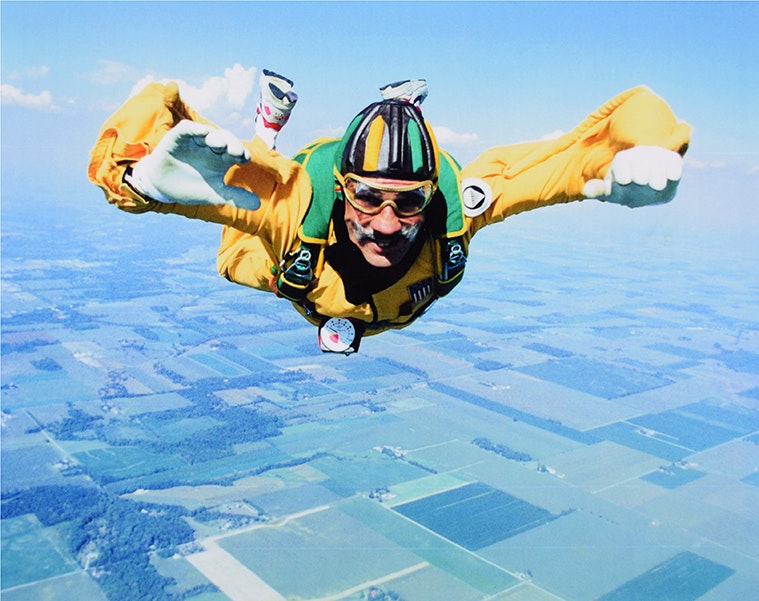 Cathryn, what do you love about cheetahs?
Ever since I was a child, it's always been their eyes. I used to stand at the cheetah exhibit at the Cincinnati Zoo looking at them; my parents would leave me there because I stayed so long. I just watched them: those beautiful golden eyes, those big long legs. I never in the world thought I would have one, and when I finally did, it was like someone gave me a piece of my life.
Tell us about the cheetah carousel:
Carousel Magic carved it to be auctioned off for a zoo function. To make it, they came and measured my cat Angel – her tail, her legs, her head. If you want to see something funny, it's a full grown cheetah that doesn't especially like men have one putting a tape measure around her. She would growl and lift her lip. The man measuring her was scared to death, and I'd assure him: "She won't hurt you, you can't blame her for expressing what she's thinking." And then they came around with the carousel which, frankly, doesn't look a damn thing like her!
How did you come to own it?
At the event, there were a couple of bids on it – $100, $1000, $3,000 and so on. Finally, a woman named Joan Herschede went up to the microphone and said "Ladies and gentlemen, this is ridiculous, I'm buying this cheetah for the top bid and giving it to the person who should have it in her home, and that's Cathryn Hilker." It's been in my house ever since. Everyone has sat on it: my children and even my little cheetahs.
What do you hope for the future of your items?
I hope all of the objects go to people who look them up and learn about them. They mean so much to me.