Louis Vuitton has been an trendsetting brand since it was founded in 1854 as a maker of luxury trunks that were flat-topped and stackable, as opposed to the round-topped trunks of the era. Today, the Louis Vuitton brand – and their signature LV monogram pattern – is among the world's most valuable brands. The fashion house's LV monogram appears on most Louis Vuitton products, which include designer handbags and luggage, shoes, watches, jewelry, sunglasses and more.
The popularity of the Louis Vuitton brand name – as well as the status it carries – has led to an entire industry built around counterfeit purses. In a market flooded with counterfeits and knockoffs, it's important to know that you are buying an authenticated Louis Vuitton piece. At EBTH, authenticate all of our pre-owned Louis Vuitton handbags, luggage and accessories before adding them to our auctions.
Check back often to find rare vintage Louis Vuitton items from throughout the brand's history, from antique trunks to vintage Louis Vuitton handbags to the latest designer accessories.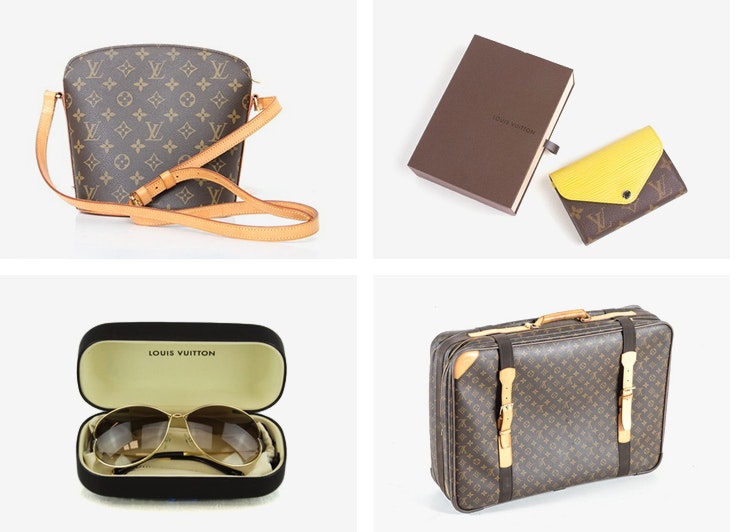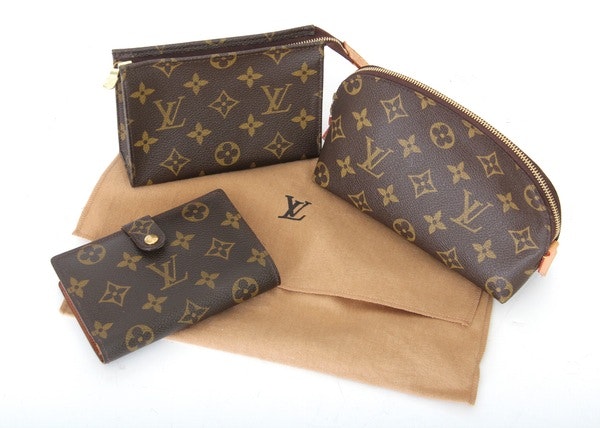 Selling Your Vintage Louis Vuitton Bag?
Remember, EBTH isn't just the best place to buy vintage Louis Vuitton handbags online, we are also the best place to sell your used Louis Vuitton pieces. Second-hand Louis Vuitton luggage, purses, jewelry and fashion accessories fetch top dollar in our online auctions. We have a large and dedicated bidder base of Louis Vuitton handbag collectors – with a special focus on vintage LV pieces. That's what makes EVERYTHING BUT THE HOUSE the top second-hand market for sellers looking to get the highest bids for their used Louis Vuitton bags.
If you have Louis Vuitton handbags that you're interested in selling, please contact EBTH today.