Over the years Philip Rostek has experimented with many types of expression in a variety of creative ways. His belief that the relationship between art and life is best understood as a continuum is the main thread that ties the iterations of his work together. In this respect, he continues to ask himself "What is in a name?"
Rostek has assumed many alter egos, all stemming from his expression wearing white tie and tails every day during his M.F. A. days at Carnegie Mellon University. "Phriar Phil" refers to writing theory for the Digital Art Exchange Group, the "art doctor" as a writer about cultural flux in the regional scene of Pittsburgh (his home town) and "Philip the transplant" after receiving a heart transplant in 2008 are Rostek's most notable personal periods. The signatures on his artwork represent his long-standing relationship, not only with alter ego, but also with concepts of multiple identities and distributed authorship.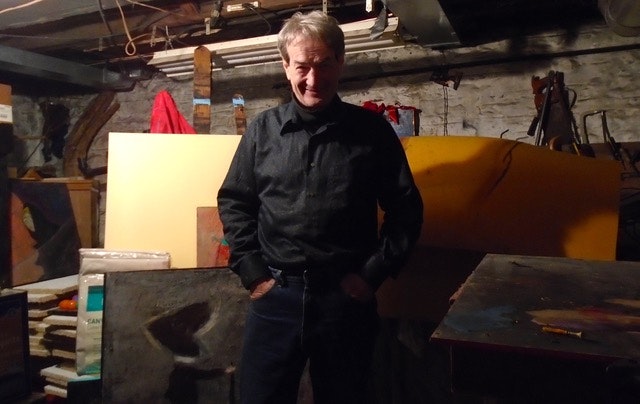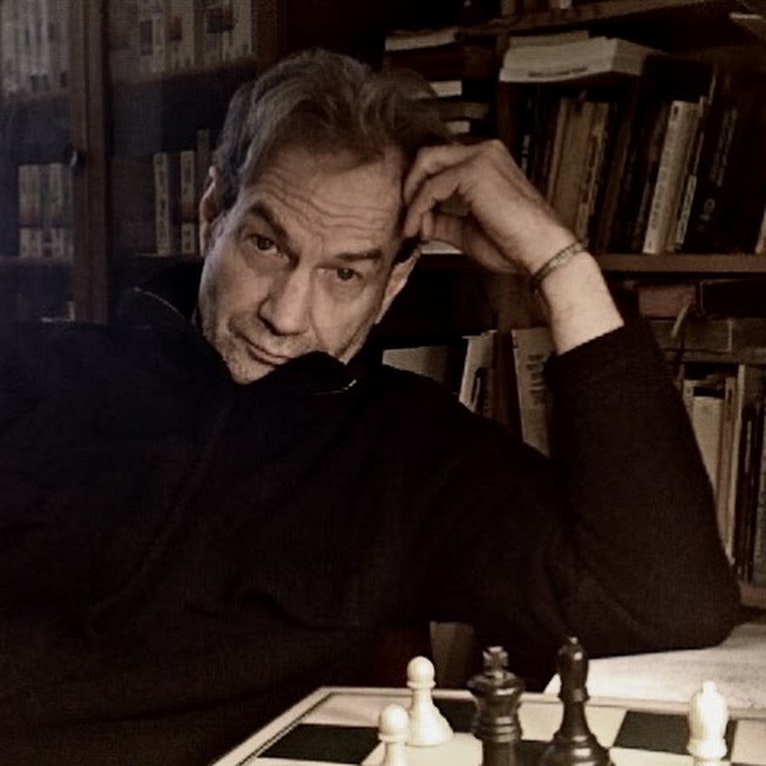 Aside from Rostek's jest that often evokes Duchampian leanings or the self-awareness of Fluxus art, Philip is rather traditional in his artistic pursuits. Mostly he has simply continued to paint and draw and make assemblage sculptures throughout his life. His work has been shown regionally, nationally and internationally. Philosophically, Philip feels today's collectors are now individual patrons, who are more and more, the digital progeny of contemporary institutions.
Philip describes himself as an "outsider." His work is idea-oriented and decidedly autobiographical. His expressions span wide parameters – from a lyrical painter early on, to his spiritual interest in St. Francis of Assisi during the early days of the internet, to contemporary issues where the outlined shape of North America informs much of his more recent work. His book "A Foreigner in Hades" (available on Amazon / published by Autonomedia) speaks of his experience in New York City during the volatile art '80s.
Philip has never wavered from his belief that "everything is infinitely complex" and this has led to a comfortable disposition toward painting and what he chooses to paint. He uses all media from oils to latex; to work framed in traditional gold frames, to paintings embellished by tree branches and tar. He acquiesces to what he feels are the needs of each work, one at a time. Yet, on the whole, his work seems more unified than disparate. He subscribes to a personal admission that artists go through different periods in their lives. Branding for him becomes not a repetition of a singular motif – but rather the wider boundary of sustained productivity over a number of years.
The miracle of a heart transplant has enabled him to further pursue his dreams without major interruption. He considers this to be fortuitous beyond anything reasonable or comprehensible and even though he harbors doubts about what he calls 'art reenactment' – this does not deter him from creating. It has accelerated his motivation to create a large body of work. Philip is inspired by a self-willed imperative that he feels he cannot really justify or rationally explain. When he is creating something – he says he feels: "like somebody else is doing it."
Virtually walk the complete Exceptional Folk & Contemporary Art gallery HERE, where you'll find more incredibly prolific pieces of outsider art from Howard Finster, Chuck Barr, Mark Bercier, Levent Isik and more.